The Weekly Warm Up: April 11th – 20th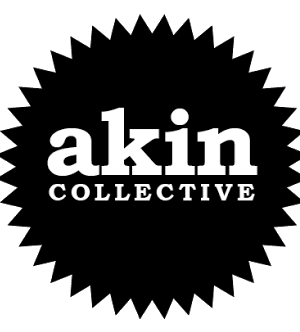 Heading into mid-April exam season and I am saddened to report that I will most likely be spending my week with sweatpants, books and extra large coffees. As such, exploring the host of great events on offer next week is something I expect you to do in my honour! Let me live vicariously through you and give some of these a try:
The Culinary Wizardry of Oz – Ossington Food Tour – April 12th & 20th – 3:30-7:30
Toronto's Ossington strip is quickly becoming the city's most epicure-friendly area, boasting over 26 restaurants in little over a quarter mile. From beer halls to fine restaurants, the Ossington food tour explores three different venues each week and serves up whatever wonderful and diverse experiences the trendy strip has to offer. Find details here: http://culinaryadventureco.com/tour/the-culinary-wizardry-of-oz-ossington-food- tour/
FKA Twigs @ Wrongbar – April 14th
Great music at a great venue. Need I say more? I will anyways. In the same vein of new wave R&B as the British artist Sampha (who can be heard crooning dulcet background vocals on Drake's latest record), FKA Twigs is soulful, experimental and original and will be performing at Wrongbar this Monday.
Listen here: http://fka-x-inc.com/video/
Beerworking: Presented by Wellington Brewery- April 16th
An opportunity to meet new people and try great beer, Beerworking is a unique event that fuses a fun social atmosphere with an opportunity to learn more about the hoppy beverage we love. The ticket price covers your drinks and the cab you'll take home (via the amazing and user-friendly Uber app), as well as a priceless opportunity to bond with fellow beer lovers.
For more information: https://www.picatic.com/event13945684767809
Akin Spring Gallery Crawl- April 19th
A great way to enjoy the spring sunshine and explore local galleries, this free tour will begin with drinks at 87 Wade Avenue and will continue on to Mercer Union, Stella, Daniel Faria Gallery, Scrap Metal and Division Gallery.
Top Events for April in Toronto
George Brown Theatre presents: The Rose Tattoo – April 8th – April 19th
This tony award winning play by acclaimed playwright Tennessee Williams (A Streetcar Named Desire, Cat on a Hot Tin Roof) tells the story of a bereaved widow who finds solace, and eventually love, in a man who reminds her of her former husband. Witty, tragic, romantic and utterly transcendent – the play is being presented by the renowned George Brown theatre company and should not be missed.
For ticket prices and details: http://www.georgebrown.ca/theatre/productions/#rosetattoo
The Images Festival – April 10th-19th
For lovers of the media arts, this revolutionary festival is the largest of its kind in North America. It will feature a wide variety of experimental and independent moving image culture. Alongside film and video screenings, the festival presents groundbreaking live performances, installations in local galleries and new media based projects by many renowned Canadian and international artists.
Hot Docs Film Festival – April 24th – May 4th
The annual Hot Docs film festival will be back in Toronto this month to celebrate the best of Canadian and International documentary films. An outstanding selection of 197 documentaries will be presented as the festival showcases emerging as well as well established talent in the genre.
For a full list of screenings visit: http://boxoffice.hotdocs.ca/WebSales/pages/list.aspx?epguid=e7dad112-ccdb-4d34- 9096-1f55a06b3219&
About Mary Anderson
Mary is a history student, freelance writer and avid culture junkie. Three years ago she moved from the nation's capital and began a love affair with Toronto that has only grown in strength since. In her spare time she can be found trying to complete her bucket list items of trying a Caesar in every bar in the city or crafting the perfect breakfast taco. Follow her on Instagram: @_mollieanderson