#TrendyTuesday – Scarves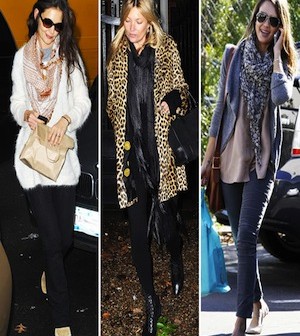 These beauties have been a trend since the beginning of fashion. A simple scarf can complete an ordinary outfit, accentuate an already crazy outfit or be a great addition on the side of a purse. Luckily for us, every designer has recognized the greatness of scarves and brings us new patterns and looks every season.
Even if you are not the trendiest girl, a scarf is not hard to style. I am confident that anyone can find the perfect scarf to suit his or her personality, outfit or winter coat. This week is exciting for me as I collect scarves, some people buy a magnet or a mug when they travel, I buy a scarf to represent my journey. The life of a fashion addict, right?
Happy #TrendyTuesday and here are my top 10 favourite scarves.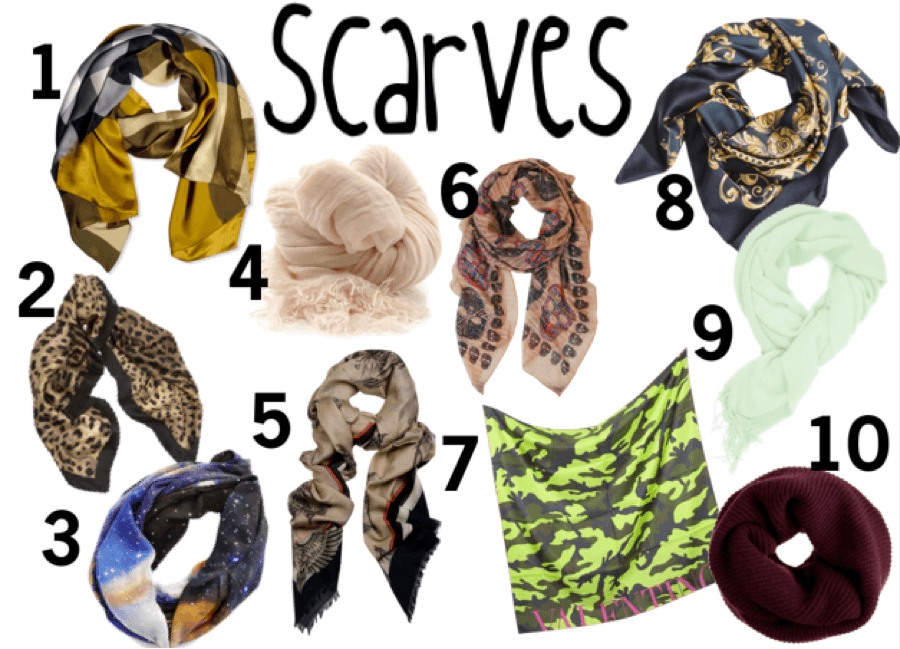 1. Burberry
2. D&G
3. Steve Madden
4. Botto Giuseppe
5. Alexander McQueen
6. Ardene
7. Valentino
8.H&M
9. Forever 21
10. J.Crew
XO,
Andrea McDonald
About Andrea McDonald
My true love in life is the wonderful world of fashion. As a self proclaimed optimist, activist for all and fashion fanatic, I am delighted to bring you everything you need to know about the Toronto fashion scene. I've got big dreams baby. @lifeof_andrea