Top 5 Things To Do for Halloween 2012
Toronto is renown for Canada's Wonderland, and during this time of year their Halloween Haunt takes centre stage, but TCG has a few frightening alternatives for your All Hallows' Eve festivities:
1. A Creepy Cruise
Take your trick-or-treating to a whole new level; sea level! Well, lake level. Hop aboard the Jubilee Queen Cruise for a four hour party on the Toronto Harbour. Take in the sights, the skyline, and spooky spectacle as you set sail. Costumes are not mandatory, but if your plans include attending a Halloween cruise, why not dress up? A prize awaits the best costume. If you so choose to not partake in the disguises, a smart casual dress code is in effect. The Halloween Cruise extends for two nights of fun: Friday, October 26th and Saturday, the 27th.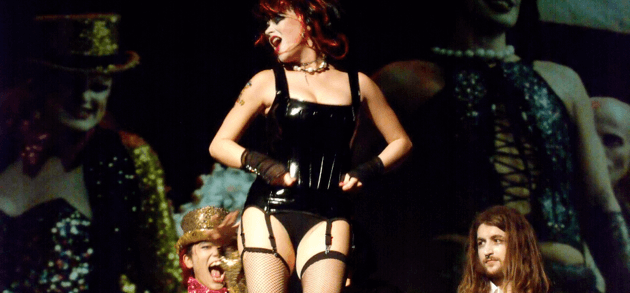 2. Rocky Horror Toronto
It wouldn't be Halloween without a screening of The Rocky Horror Picture Show! Check out Excited Mental State's take on the cult classic at the Bloor Cinema where the cast has called home for more than 20 years. Complete screen accuracy is not the ultimate goal here, rather the philosophy is to have fun while guaranteeing at least one WTF moment per performance.
They would like, if they may, to take you on a strange journey.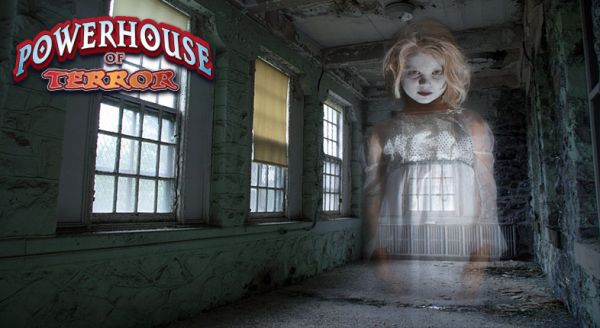 3. Powerhouse of Terror
If the thought of traipsing through a former Psychiatric Centre doesn't terrify you, or even if it does, Powerhouse of Terror is for you. It's one of Toronto's most terrifying haunted house attractions with a gory Halloween theme park.
A few of the attractions that are of appeal are CarnEvil Manor, where you'll find crazed carnival workers, a twisted trip into a world inspired by the film Insidious, a stroll through a zombie jail await you and more. Check out how much more at charityhaunt.ca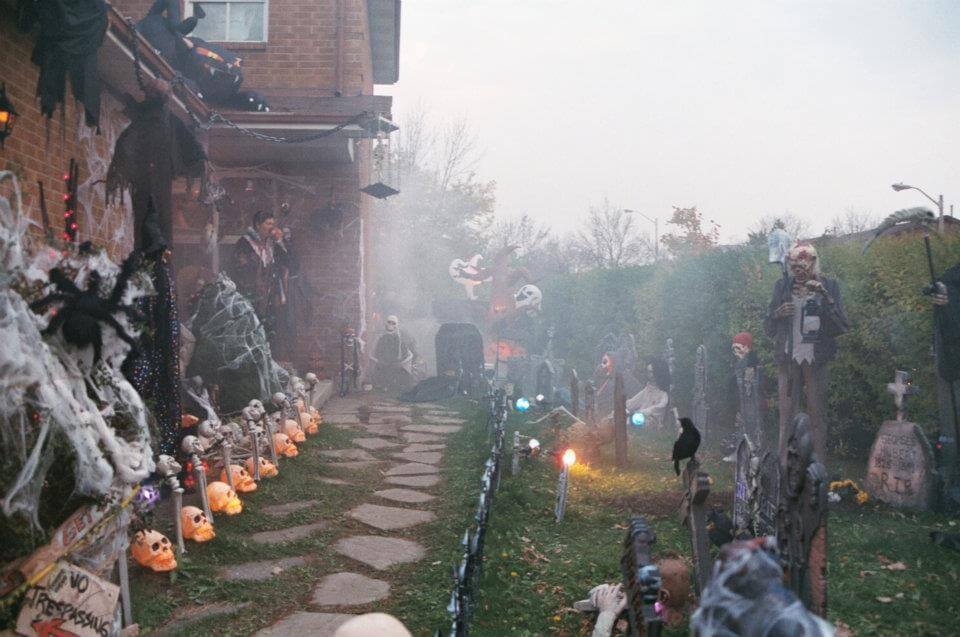 4. Cure For Bones
You know that big house on the corner that goes all out for Halloween? Well, the spotlight has been stolen by a GTA family. Every year the props are more intricate, and the decorations more elaborate. CTV featured this house on the nightly news in 2011, and this year they promise more scare per square footage. Sure, many houses are adorned with festive decorations, but what makes this one all the more spectacular is that this year the house will be collecting donations. Funds will go to the Arthritis Society of Canada seeing as Halloween is mostly represented by skulls, skeletons, and bones, and this house's matriarch, Martine Desrosiers suffers a great deal with Rheumatoid Arthritis. Everything will be up and running for the weekend of Oct 27th-28th from 5pm to 9pm:
2 Wildercroft Ave
Brampton, Ontario
L6V 4E6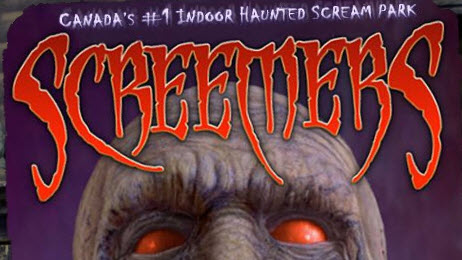 5. Screemers
After 19 years, Screemers continues to do what it does best. The haunted scream park housed at the CNE is home to 6 haunts and the Midway of Mayhem– which is just as spook-tacular as it sounds. Screemers knows no limit when it comes to fright, and they promise to delight and disturb your senses. It shouldn't be hard with 100 ghastly ghouls creeping around every corner.
Your fave horror movie villains come alive in the brand new Slasher Wax Museum. Not to worry though, you can drown your distress in the newfangled Vampire Lounge.