#TastyTuesday – Chocolate Chip Cookies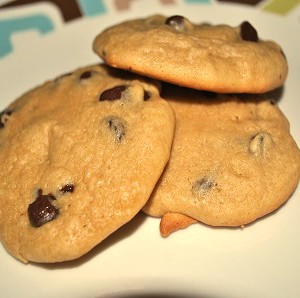 These amazing cookies won't last long!
Mr. Christie's famous slogan is "Mr. Christie, you make good cookies," and even though they're quite delicious, nothing beats a soft, chewy home-made cookie.
This recipe creates enough dough for three dozen cookies.
*Before any kind of baking make sure to wash your hands*
Ingredients:
– One cup of butter or margarine
– One cup of white sugar
– One cup of brown sugar
– Two eggs
– Two teaspoons vanilla extract
– Three cups of all-purpose baking flour
– One teaspoon baking soda
– Two teaspoons hot water
– Mix in ½ teaspoon salt
– Two cups of chocolate chips
– Grab a nice big bowl, enough to hold at least seven cups of ingredients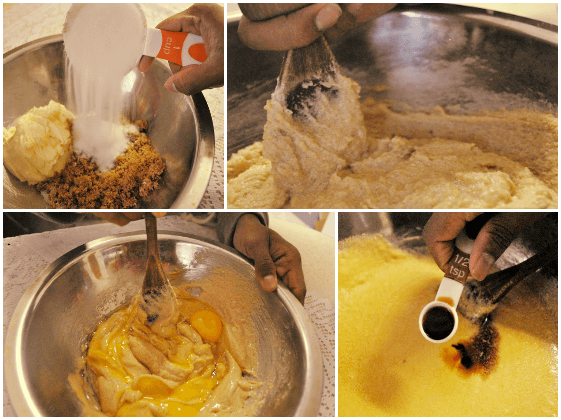 First take the butter or margarine and add the white and the brown sugar. With a wooden spoon, blend the ingredients together until smooth.
Once the butter-sugar mixture looks light and fluffy, add two eggs into the bowl and mix it evenly into the batter until you see no yolk.
Mix in two teaspoons of vanilla extract.
Next, add three cups of all-purpose baking flour, and mix the flour evenly into the batter (try adding one cup of flour at a time to make sure all the ingredients are combined properly).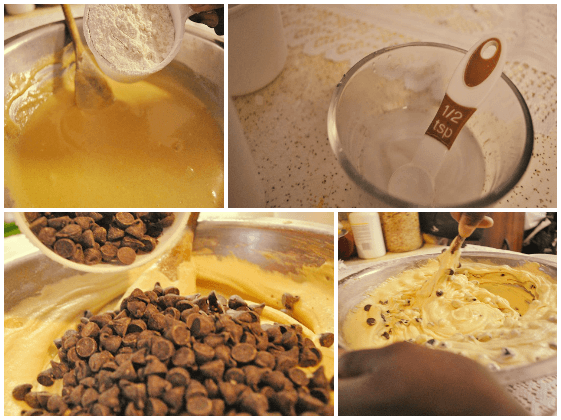 In a separate bowl, mix together the baking soda and the hot water. Mix the baking soda slurry to the batter. Mix in the salt (it will help balance out the sweetness).
Mix in two cups of chocolate chips. You can choose either milk or semi-sweet chocolate chips.
Make sure all ingredients are thoroughly mixed in.
Cover your bowl with plastic wrap and chill the cookie dough for an hour to twenty-four hours before baking.
When you're ready to bake remove your dough from the fridge and then preheat your oven by turning it on to 350 degrees Fahrenheit or 175 degrees Celsius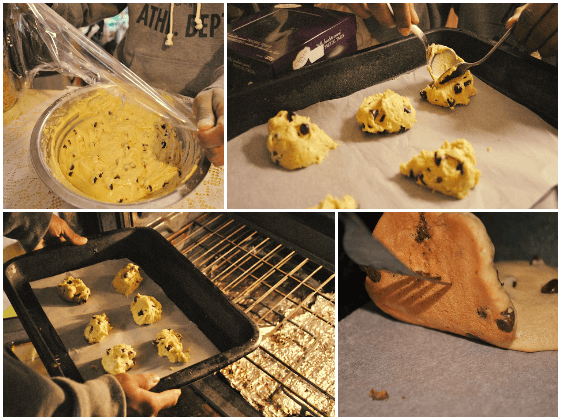 Grab a baking tray, and line it with wax paper, or use a little butter to grease the tray.
Using a spoon, scoop a dollop of dough which would equal a tablespoon and a half to two tablespoons.
Drop the dollop of cookie dough onto the baking sheet. As you keep dropping cookies, leave about an inch to two inches of space on all sides of the dough ball.
After the tray is filled, place it on the rack in the oven. Bake the cookies for about nine to twelve minutes.
How you can tell that the cookies are done, is to check the bottoms of the cookies. If the bottoms and the edges are golden brown, the cookies are ready!
Do not over-bake the cookies. Once they come out of the oven, transfer them to a cooling rack to cool. Wait at least five minutes before you devour them.
Because they are a little under baked, the cookies are soft, chewy, and almost cake-like. DELICIOUS!