#WorkItWednesday – Olsen Twins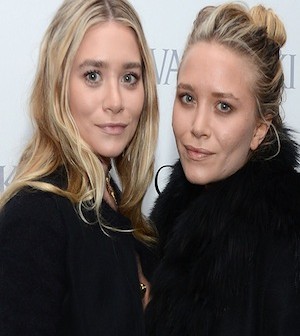 It has become an unwritten rule of fashion, that if these two are wearing it than we should be. They take our average trends and evolve them into something bigger and better. The bohemian trend took over our runways and favourite stores as soon as these twins made it their identifiable style. Who am I talking about? It is our favourite and the most recognizable twins in the world, Mary-Kate and Ashley Olsen.
We have been obsessing over these two since Full House and watching their every step as they take over the fashion industry. They have always had an eye for their own personal style and thankfully introduced us to their own label, Elizabeth and James.
Anybody can take style tips and advice from the Olsen twins, so here is how to get one of their best looks on today's #WorkItWednesday.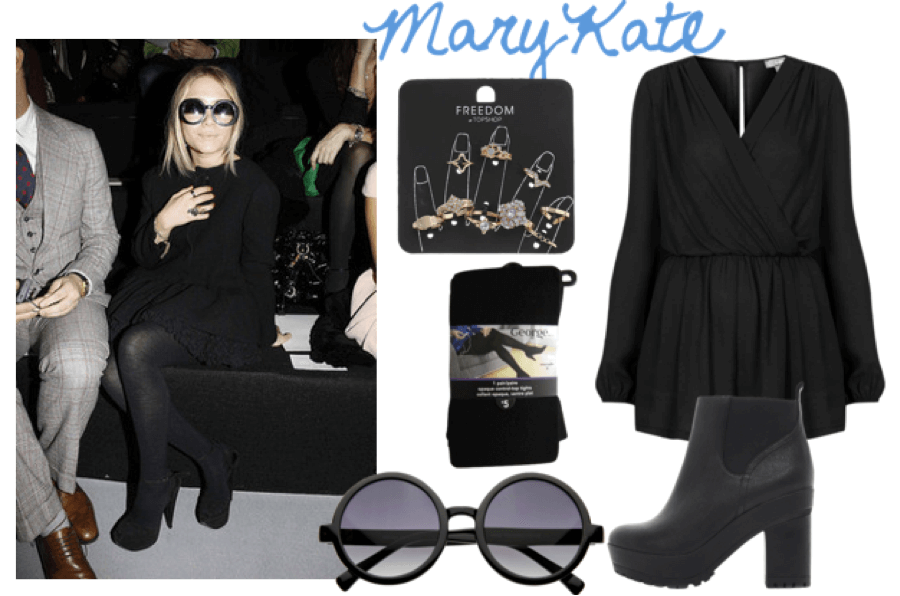 Rings,Playsuit & Shades: TopShop
Boots: Asos
Nylons: George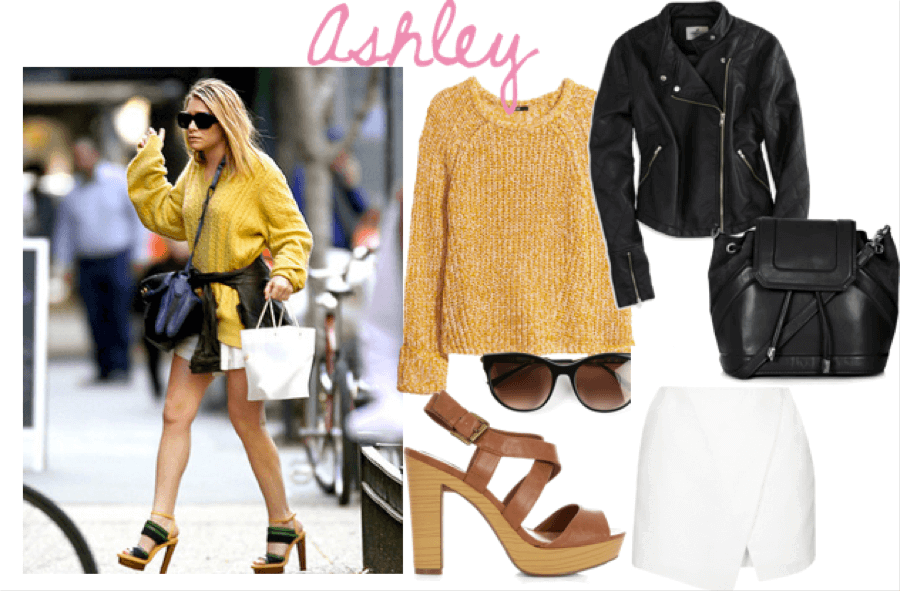 Sweater & Skirt: H&M
Heels and Sunglasses: Forever 21
Leather Jacket: American Eagle
Purse: TopShop
XO,
Andrea McDonald
About Andrea McDonald
My true love in life is the wonderful world of fashion. As a self proclaimed optimist, activist for all and fashion fanatic, I am delighted to bring you everything you need to know about the Toronto fashion scene. I've got big dreams baby. @lifeof_andrea