#WorkItWednesday – Michelle Obama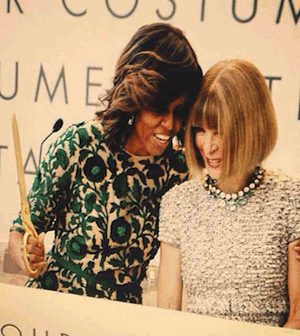 She cut the ribbon at the Met Gala so obviously we know she is working it and completely eligible for a #WorkItWednesday. The First Lady makes a fashion statement every time she is photographed. Her wardrobe is equipped with the perfect tea length dresses, tailored pants and the trendiest blouses. Michelle Obama is following all the current trends and working it from state to state and country to country. Mr. President Obama sure is lucky to be married to this beautiful and fashionable lady.
If by any chance he is reading this (big chance btw), he should be getting her the Burberry bag, seen here. Mrs. Obama is becoming a style icon and has taken pride in looking her best at every occasion. Most recently at the Met Gala opening ceremony, she looked fabulous beside Anna Wintour. The First Ladies of the world, shared picture perfect moments. A moment that will definitely be seen in fashion history.
Here is how to get her look from the memorable day.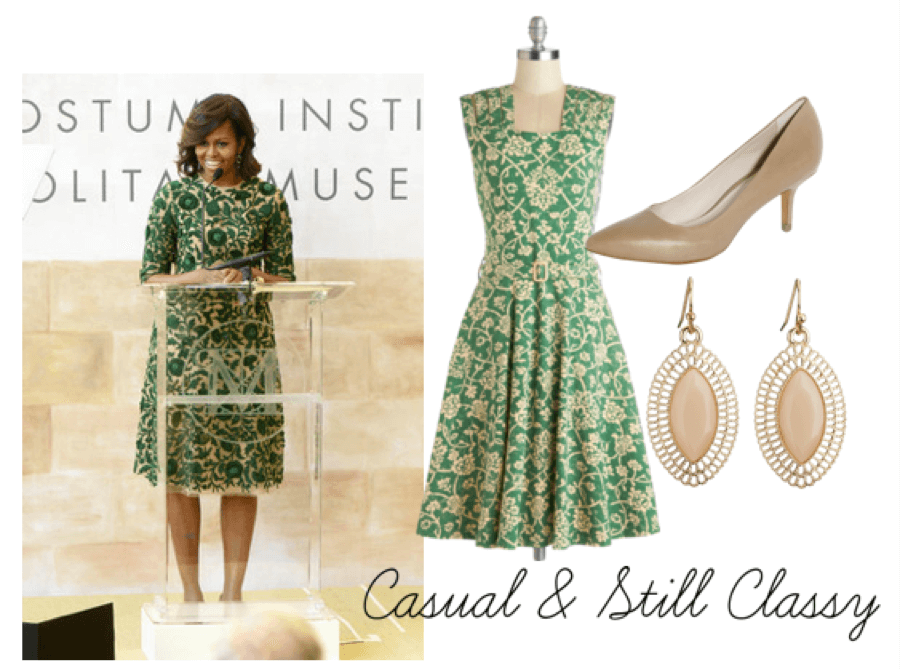 Shoes: Vince Camuto Dress: Mod Cloth Earrings: F21
Outfit total: $230 MAX
A few more snaps from this glorious moment….
XO,
Andrea McDonald
About Andrea McDonald
My true love in life is the wonderful world of fashion. As a self proclaimed optimist, activist for all and fashion fanatic, I am delighted to bring you everything you need to know about the Toronto fashion scene. I've got big dreams baby. @lifeof_andrea