#WorkItWednesday – Jamie Chua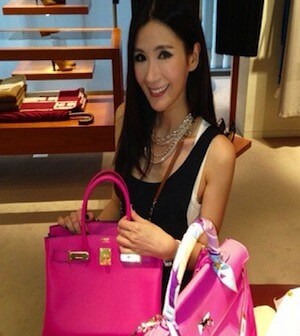 This fashion fanatic is born and raised in Singapore and is known for her enormous collection of designer handbags and shoes. It would be a shock to see Jamie Chua without a Hermes Kelly or some sort of designer ensemble. Her Instagram reflects her personal style and all the fabulousness that is her life.
She is the epitome of every girls dream, as she spends her days shopping and nights either gazing at her Hermes collection or cuddling with her Hermes, as even her pillows are designer and her house has been labeled as the "Hermes House"(check out her Instagram). She is so chic, I love her identifiable personal style. With that said, here is how to get one of her many looks for this weeks #WorkItWednesday.
This socialite is the Queen of Instagram and is rocking every designer on her daily adventures, luckily for us; we have social media to keep us by her side on her fashionable life. Let me know what you think of her! What's your favourite #OOTD? @TOCityGossp
Bonus facts!
~ Combined, she owns over 200 Birkins & Kelly's
~ Jamie will never wear the same dress twice
~ She has hired two personal maids, to primarily help her take pictures for her Instagram
XO,
Andrea McDonald
About Andrea McDonald
My true love in life is the wonderful world of fashion. As a self proclaimed optimist, activist for all and fashion fanatic, I am delighted to bring you everything you need to know about the Toronto fashion scene. I've got big dreams baby. @lifeof_andrea