#WorkItWednesday – Angelina Jolie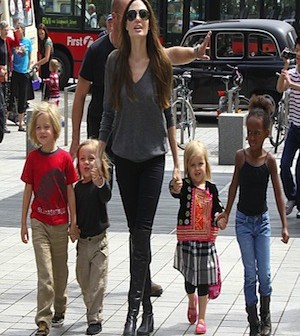 Angelina Jolie is known for having countless children, a stud for a husband and killer style. She is rarely seen in colour and with that said, she is easily identifiable as the women who rocks basics best. Her wardrobe essentials are an oversized designer tote, black shades, a leather jacket and a pair of simple flats for a day out on the town with her children.
She is todays pick for #WorkItWednesday! Angelina is not one to hide from paparazzi and luckily for us they catch every angle and aspect of her fabulous street style. This black on black look is seen worn by Angelina out and about on the streets of LA. Attention chic Toronto moms!! This is a look for you –feel comfortable, stylish and get ready to look like a celeb.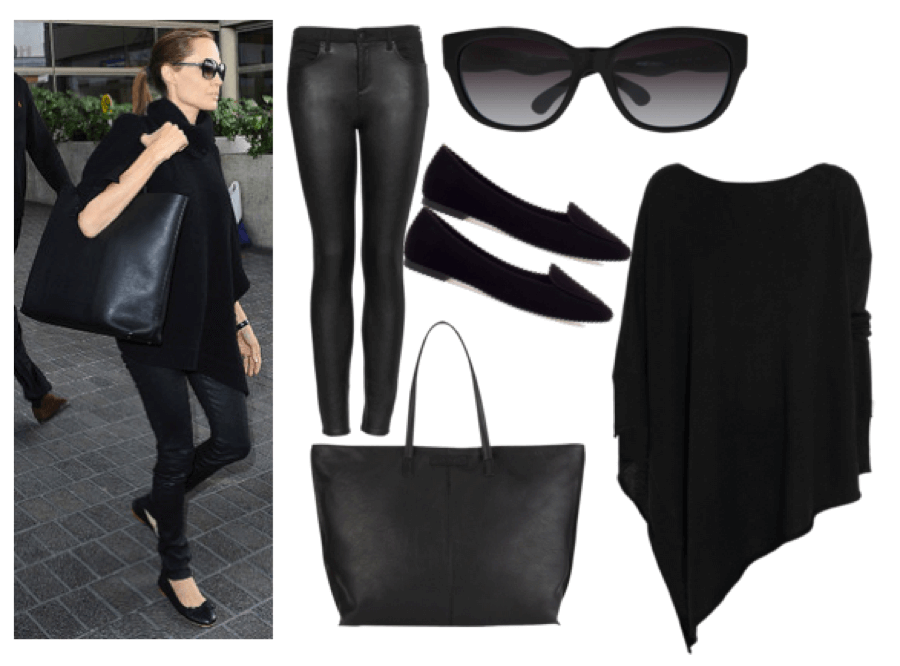 Want to add a little colour? Try a bright tote, or a fun necklace.
Pants: Urban Outfitters
Tote: F21
Shades: Aldo
Poncho: H&M
Flats: F21
XO,
Andrea McDonald
About Andrea McDonald
My true love in life is the wonderful world of fashion. As a self proclaimed optimist, activist for all and fashion fanatic, I am delighted to bring you everything you need to know about the Toronto fashion scene. I've got big dreams baby. @lifeof_andrea