#WMCFW F/W 2014 – Day 2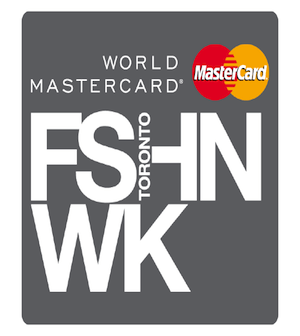 Off we go to day 3 of #WMCFW, but first a re-cap because you all NEED to know about yesterdays fabulousness. Although it is craziness that it is already day 3 and we are past the half way mark of this exciting week. The streets have been full of trendy fashion fanatics, everyone is drawn together as we all idolize the designs and all eyes are on the top influencers. It is an amazing week to fall even deeper in love with Toronto fashion. If you don't have the opportunity to attend the shows –just keep updated with me!
HD Homme
I started off my day with excitement because HD Homme is not only always brilliant, but it is menswear and menswear means hot dudes. The hotties strutted down the runway flaunting some great pieces. We saw the traditional evening suit and for someone with a wild side, a bright velvet blazer –I'm obsessed.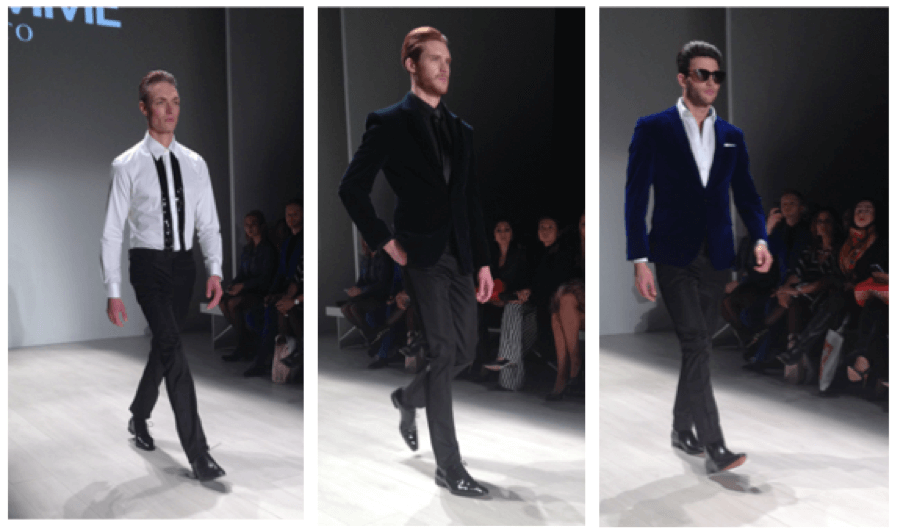 Thomas Balint
From the moment I sat in my seat, I knew it was going to be a great show. Thomas is certainly one of my favourite menswear designers and never disappoints. His collection carried many jackets and pieces that had an oversized appeal. I was pleased, as I am all over the trend of throwing an oversized blazer on with a pair of skinny jeans and a fab boot. Thomas carried his inspiration from his grandparents who worked as tailors in Budapest. He definitely brought the past to the present and inclined us to all NEED some Thomas Balint in our wardrobe.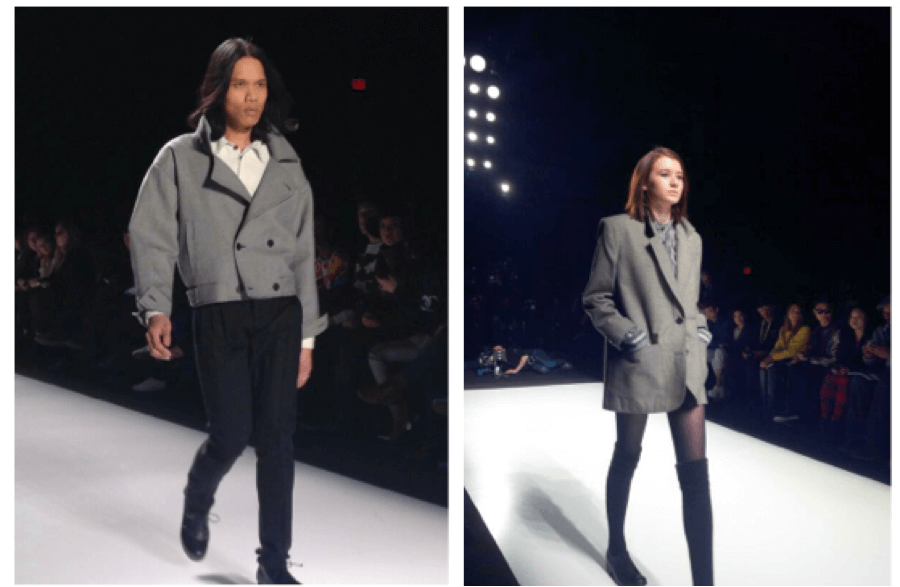 Laura Siegel
The studio was certainly at maximum capacity and as we all settled in our seats, Laura started with introducing a short clip to further our understanding of the origin of her inspiration. I must say that after her portrayal of her inspiration, she inspired me. Her collection was full of soft colours, soft draping, funnel necks and chunky knits. Her show was put on flawlessly and as all absorbed the wicked energy we were also drooling over the textiles. Bravo Laura!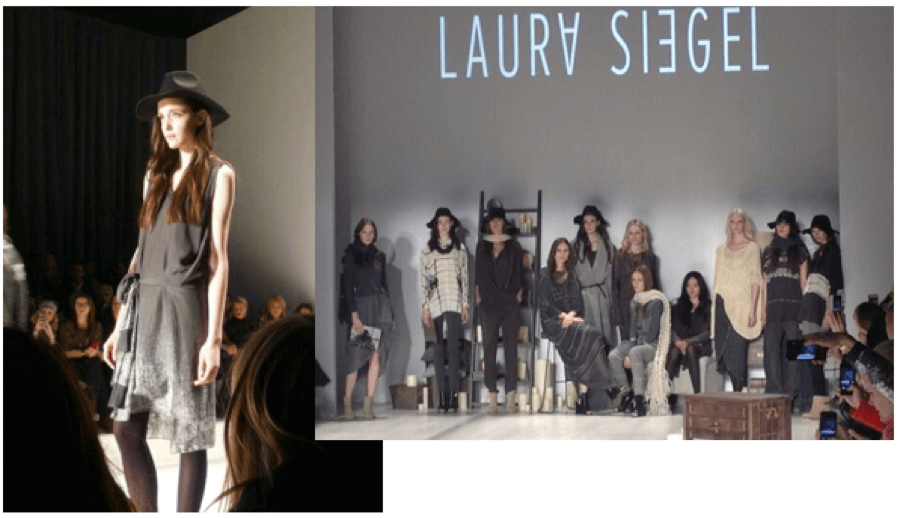 Melissa Nepton
Always my most anticipated show, Melissa continuously pleases the crowd and shows us fun, fashionable and wearable clothing. Every look she sent down the runway was recognizable as Melissa Nepton and could easily translate into ones wardrobe as a piece of their personal style. The vibe was relaxed, luxurious with a hint of sporty. On trend & fabulous.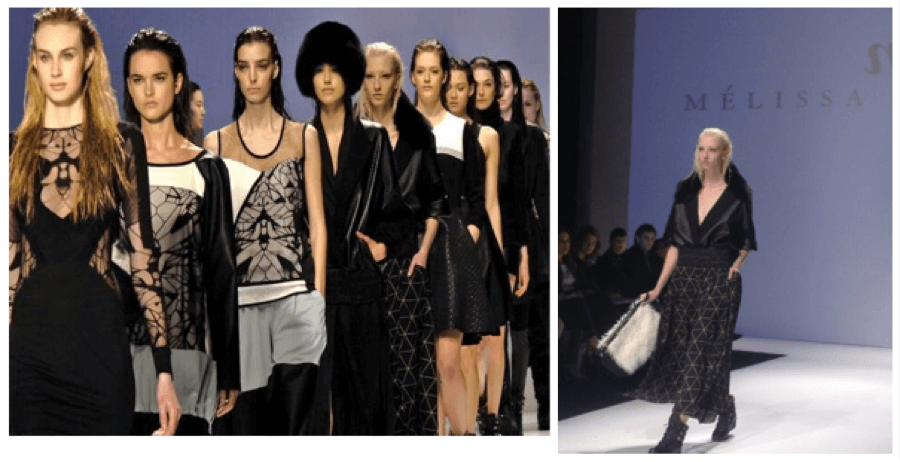 David Dixon
What a fantastic way to end day 2! Never a complaint when it comes to Mr.David Dixon. The gowns were stunning; I fell even deeper in love with his designs during this show. In collaboration with Kleinfeld at Hudson's Bay, his gowns floated down the runway. The perfect representation of what every fashion fanatic should look like on there wedding day. The blush pink gowns! Tell me you are obsessed.
I also had the pleasure of interviewing David after his show and gained some advice for a young aspiring designer and his depiction of the Toronto fashion scene.
Do you have a spot in the city that you go to for inspiration?
I am waiting for the weather to break, I love to sit on patio with a cup of tea and people watch. I love going to King West, Queen East. There are elements of how peoples style that inspire me. I am also surrounded by very creative people.
How would you describe Toronto's fashion scene?
I think Toronto fashion scene is being recognized on an international level, we are progressive in it all. We are the mixing pot and I think that is what makes us so unique. We got it all and finally we are being noticed for it.
What advice would you give to an aspiring designer in the city?
Find a support structure, there are going to be a lot of people who say no. Surround yourself with people who believe in what you do.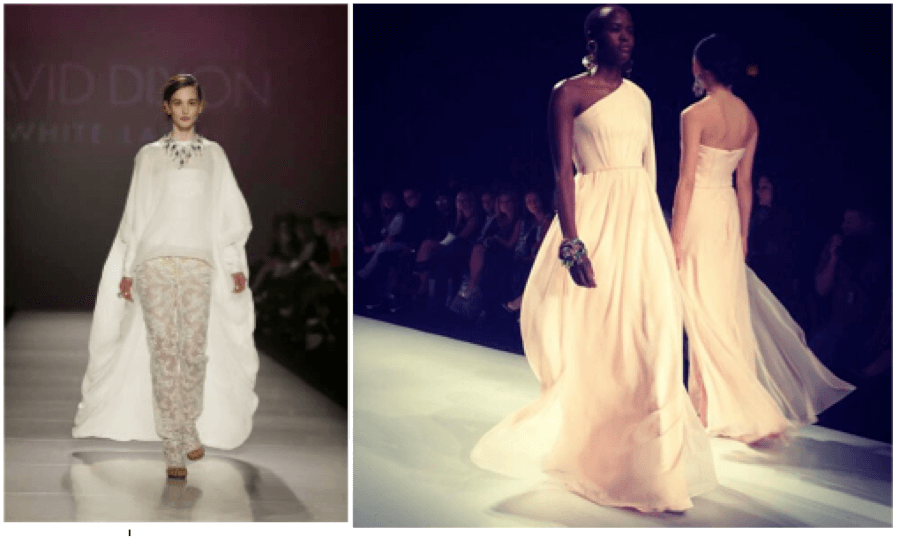 I had an amazing day & am looking forward to the rest of the week. Hooray for the celebration of Canadian fashion! Keep connected all week on Instagram & Twitter @TOCityGossip
XO,
Andrea McDonald
About Andrea McDonald
My true love in life is the wonderful world of fashion. As a self proclaimed optimist, activist for all and fashion fanatic, I am delighted to bring you everything you need to know about the Toronto fashion scene. I've got big dreams baby. @lifeof_andrea