The Weekly Warm Up – May 26th – June 1st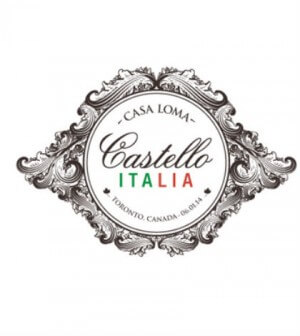 I've Heard Stories – Wednesday, May 28th
I've Heard Stories is a free film program that will be screened from 7-9pm at the Toronto Archives. The event is designed and hosted by Azar Mahmoudian, an independent curator and researcher currently based in Tehran, who received an MA in Contemporary Art Theory from Goldsmiths, University of London in 2009. For lovers of art and documentary, the program offers and intimate look into the study of places in transition and will showcase films from and about Lebanon, Algeria, Sweden, France, the USA and more.
Curatorial Statement: "Taking its title from the lead film by Marwa Arsanios, Ive Heard Stories is a film program exploring the intersection of art and documentary practices. The selected works reveal a variety of narratives on location, landscape, and territory built on archival materials as well as fictional anecdotes, bringing together conflictual statements about spaces in transition. The films reenact events, reproduce stories, or play narratives against images to create a spatial disorientation. Collectively, they point to the ways in which archives perpetually mediate the relationship between personal and historical modes of knowing." – Azar Mahmoudian
The SPLIT at the Dakota Tavern – Wednesday, May 28th
For many of us, soul music is a fondness we just can't shake, and finding new soul music often means digging deep in the crates for something fresh – if you've found yourself in this situation, might we prescribe checking out THE SPLIT.
For the 7-piece ensemble homegrown in Canada's capital, new life is breathed into the soulful sound you've been yearning for by stark ingenuity. The band's break-out project Can't Get Enough is energetically infused with guitar parts, horns and bass reminiscent of 60's soul rock and 70's soul funk, and features dreamy synth sequences that render its sound euphoric and entirely distinct.
So slip on your dancing shoes and come groove the night away at one of Toronto's hottest music venues, the Dakota Tavern. Doors at 9pm.
For more information: https://www.facebook.com/events/569483639834832/
Listen to the SPLIT: https://soundcloud.com/splitsoulmusic
Castello Italia- Sunday, June 1st
The Best of Italy at Casa Loma.
Hosted by Liberty Entertainment Group, in collaboration with top Italian organizations, celebrating the lifestyle of an inclusive community that is a driving force in both Canadian business and culture. Be it food, design, art or music– there is a reason why "La Dolce Vita" is decidedly Italian! On Sunday, June 1, 2014, Toronto's premier heritage attraction, Casa Loma, will be transformed into an Italian Piazza, with a savoury culinary showcase, live entertainment, automobile exhibit and activities for all ages. Join in the festivities as we celebrate Italian Heritage Month and re-create the Italian Piazza experience in the heart of downtown Toronto.
Adult (19+) $35.00 , Child & Youth $25.00 , Children Under 3 are Free
For more information and to purchase tickets visit www.castelloitalia.ca
Lulaworld Festival – All Week
Now in its ninth year, The Lulaworld festival marries Toronto's best world, jazz and Latin musicians and celebrated international artists of the same persuasion. This year Lulaworld is focusing on music native to Mexico, Colombia, Cuba, Dominican Republic, Puerto Rico, Haiti, Trinidad, Guadeloupe and Brazil in honour of Toronto's hosting the Pan Am games in 2015, and will also include influences from Angola, Isreal, Portugal, Turkey and Italy. Lovers of Latin and world music will not be disappointed by the vast array of great shows to see every night this week.
For the full schedule: http://www.lulaworld.ca/
Canoes and Brews – Saturday, May 31st
Do you like camp? How about raising money to send kids to camp while having a celebratory beer with your friends? If you answered "yes" then Canoes and Brews is an event well suited to you. On Saturday, May 31st, 120 camp enthusiasts will take part in a 15km paddle and portage through downtown Toronto. Donations can be made to support teams in the race at http://canoeheadsforkids.wordpress.com/. The best part? The after party is open to anyone, and $1 from every Hogtown pint consumed at the Fox on Bay St. after 5:30pm will be donated towards Amici Camping Charity, meaning you'd be helping to send at least 100 underprivileged kids to camp this summer, maybe even more!
About Mary Anderson
Mary is a history student, freelance writer and avid culture junkie. Three years ago she moved from the nation's capital and began a love affair with Toronto that has only grown in strength since. In her spare time she can be found trying to complete her bucket list items of trying a Caesar in every bar in the city or crafting the perfect breakfast taco. Follow her on Instagram: @_mollieanderson