The Weekly Warm Up – June 22nd – 29th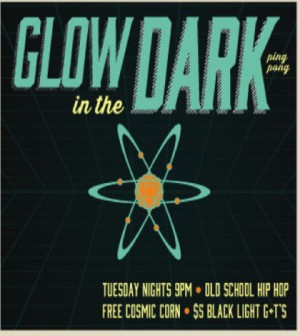 Best of Toronto Food Tour – Monday, June 23rd
Everyone loves knowing an insider, the kind of person who can take you to all the coolest spots, hidden gems and well loved mainstays – for Toronto food lover, that insider is the Best of Toronto Food Tour. The tour will take attendees to five or six of the city's best restaurants across a number of its neighbourhoods, meaning it not only offers a chance to try great food, but a chance to explore the city as well.
For tickets and more information: http://foodiesonfoot.ca/foodies-on-foot-favourites-food-tour/
Glow in the Dark Ping Pong at SPiN – Tuesday, June 24th
Located in Toronto's popular Fashion District, SPiN is the city's premiere entertainment venue. Its much adored monthly and exclusive (so buy your tickets pronto!) glow in the dark party is back this Tuesday, and offers guests 2 hours of ping pong, 2 tables, old school hip hop, snacks and a gin and tonic for a $25 price of admission.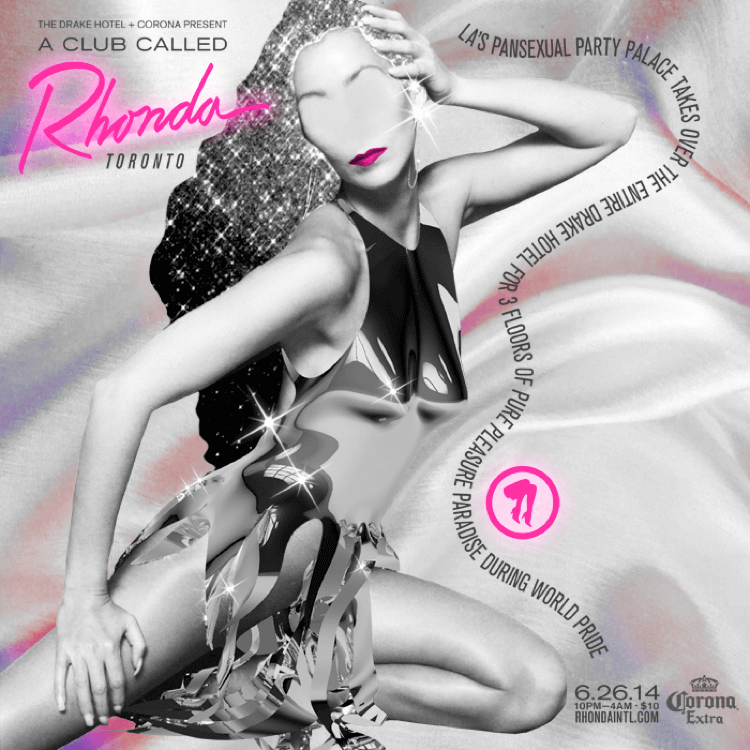 A Club Called Rhonda- Thursday, June 26th
Toronto's world-renowned Pride celebration is famous for its world-class parties. While there are numerous to choose from, we recommend checking out the Drake Hotel After stops in NYC, Paris, Tokyo and Miami, legendary A Club Called Rhonda returns to Toronto for a polysexual party celebrating sex and self-expression. From 10pm until late, all three floors of the Drake Hotel will be taken over for a dance-y extravaganza of house, disco and electro.
For more information: #/events/298119387023929/
A Song For You – ReelHeART International Film Festival – Canadian Premiere- Friday, June 27th
George and Gisela Karp, together with their infant daughter, escaped across the Pyrenees with the help of the French Resistance. The film reveals the impact of the holocaust on the next generation and celebrates the bravery of those who risked their own lives to save the family.
In 1943, the Karp family escaped the Nazis by crossing the Pyrenees on foot, aided by the French Resistance. For five harrowing years, they were on the run, sometimes only steps ahead of Hitler's troops. Carrying the burden of their parents' trauma, the filmmaker and her sisters return to Europe to confront events of the past in an attempt to separate them from the present.
The story is told through interviews with the filmmaker's mother, segments of a book written by the filmmaker's father, home movies, photographs, documents and historical footage. The mother's songs are threaded throughout the film, as singing brought relief and hope in desperate times.
A SONG FOR YOU is a story of resilience and survival through strength of will, luck, and the help of others.
For more info: http://reelheart.org/friday-june-27/friday-june-27-300pm/
Toronto Jazz Festival – All Week
The TD Toronto Jazz Festival has become known as one of North America's premier jazz festivals produced annually by Toronto Downtown Jazz, a Canadian registered charity. What began in 1987 as an eight-day showcase of jazz now attracts in excess of 500,000 loyal patrons annually over 10 days. Attractions include more than 350 performances with over 1,500 musicians performing at approximately 40 locations around Toronto. The heart of the Festival is now located at Nathan Phillips Square in the heart of downtown Toronto with an impressive 1,200 seat fully licensed Mainstage Marquee and outdoor stage, and where many extraordinary events are offered free to the public.
For details and a full schedule visit: http://torontojazz.com/
About Mary Anderson
Mary is a history student, freelance writer and avid culture junkie. Three years ago she moved from the nation's capital and began a love affair with Toronto that has only grown in strength since. In her spare time she can be found trying to complete her bucket list items of trying a Caesar in every bar in the city or crafting the perfect breakfast taco. Follow her on Instagram: @_mollieanderson