#TrendyTuesday – Playsuits
Ready for your self-confidence to reach the moon and to be obsessed with an item as soon as you lay eyes on it or try it on? Well, Happy #TrendyTuesday. Today, I am showing you a new trend that is being recognized by women of all shapes and sizes as a wardrobe staple. It has been noted and talked about by fashion insiders that this style of clothing is flattering on all women, no matter your height or waist size.
It's all about feeling confident and beautiful in your own skin, so your next stop should surely be the mall… and straight to the playsuits. A playsuit can be appropriate for any occasion, whether you are attending a wedding, shower, game of mini putt or date to the beach –you can wear a fierce and fabulous playsuit.
Here are my top playsuits from our favourite designers and retailers.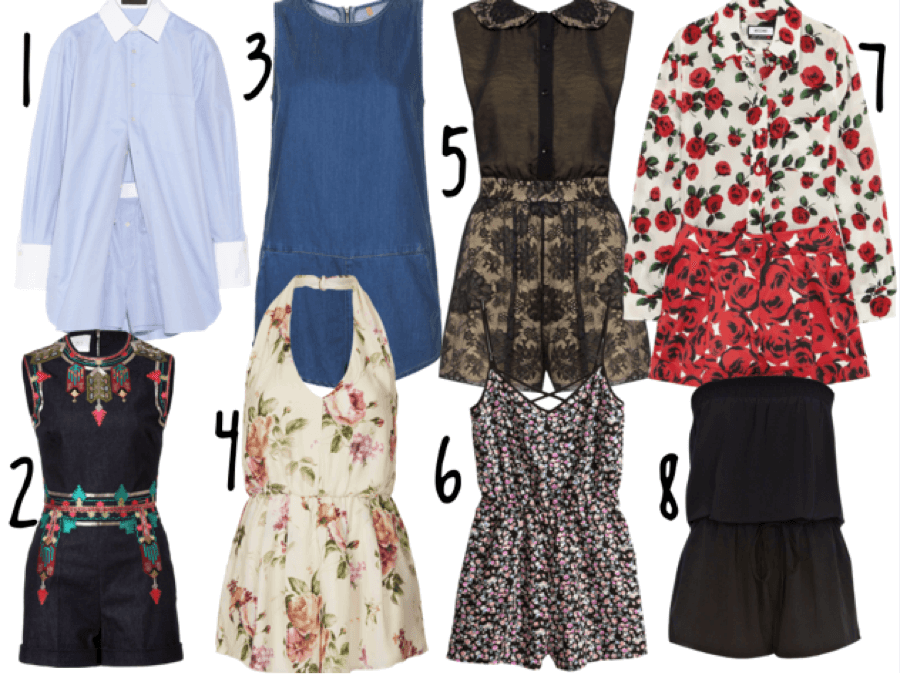 1. Alexander Wang
2. Valentino
3. TopShop
4. TopShop
5. Alice + Olivia
6. H&M
7. Moschino
8. F21
Which is your fav? @lifeof_andrea
XO,
Andrea McDonald
About Andrea McDonald
My true love in life is the wonderful world of fashion. As a self proclaimed optimist, activist for all and fashion fanatic, I am delighted to bring you everything you need to know about the Toronto fashion scene. I've got big dreams baby. @lifeof_andrea