#TrendyTuesday – Perfect Pairs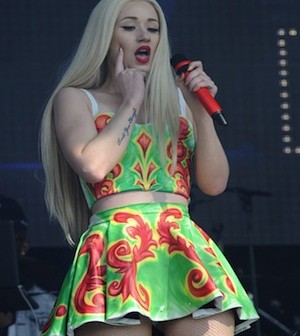 You've seen it, you (probably) love it and now you are wondering where to buy it. The hottest trend on celebrities and anticipated at Toronto Fashion Week is matching ensembles. This #TrendyTuesday, I am showing you my favourite "matchy-matchy" outfits that are also known as –perfect pairs. It is a trend that you may not love but are learning to because it is everywhere and on everyone.
Whether you wish to strut around in a bold pattern or a simple shade, I've got you covered. All eyes on you because these outfits are fabulous. They are also extremely flattering and once you find the perfect duo that fits your figure, you will be looking and feeling fierce.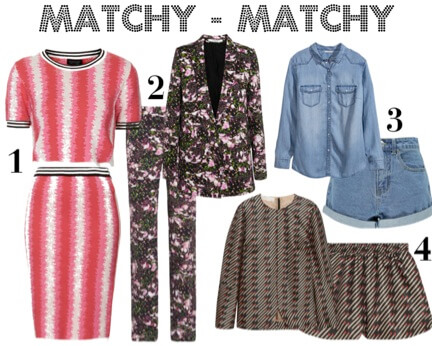 1. TopShop
2. Givency
3. Thrift (It's the Canadian Tuxedo)
4. Stella McCartney
Tell me you are obsessed with perfect pairs. Which is your favourite? Tweet me @lifeof_andrea
XO,
Andrea McDonald
About Andrea McDonald
My true love in life is the wonderful world of fashion. As a self proclaimed optimist, activist for all and fashion fanatic, I am delighted to bring you everything you need to know about the Toronto fashion scene. I've got big dreams baby. @lifeof_andrea