Top 5 Toronto Fashion Instagram Accounts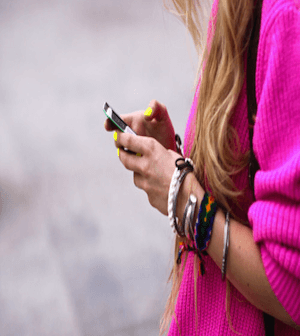 It's all about who uploaded what selfie with who, and if you got the correct filter on your #OOTD. I'm sure you know what I'm talking about –Instagram! We are all obsessed with fashion bloggers whom we religiously check daily, but did you know that Instagram offers a whole new world to explore. There are tons of fabulous accounts with fashion fanatics offering an inside look to their life as they explore our wonderful world of fashion.
Here are my Top 5 Fashion Instagram accounts in Toronto.
1. Cailli & Sam Beckerman
These two beautiful blonde twins share their obsession for hello kitty, their adorable dogs and everything fashion with us on their account (multiple daily uploads). They have fabulous fashion sense –the absolute definition of personal style. Whether they are travelling to Paris or having lavish dinners, they are taking us with them on their daily adventures.
@BeckermanBlog
2. The Blondie Locks
Kaylee Griffin is as chic as one can be and is constantly sharing her flawless #OOTD's on her Instagram. Her #OOTD's offer guidance on how to stay warm and stylish this season. With constant updates, you are sure to be updated on all the hottest trends and fashion events in the city.
@theblondielocks
3. Toronto Is Fashion
Richard & Marc enlighten us on all things Toronto and I am obsessed with it all. Whether it is their opinions on celebrity looks, their personal style or an insight on their daily life –all things Toronto are shared from this dynamic duo. I am not lying when I say they give us the VIP coverage on nearly every Toronto fashion event.
@torontoisfashion
4. Gail McInnes
Gail is a fabulous woman, business owner and fashion extraordinaire. She shares with us her love for the industry and red lips through her fun Instagram posts. If you wish to follow someone who is sure to make you laugh and intrigue you on Toronto fashion, follow Gail!
@gail_mcinnes
5. Andrew Lovesey
This man does it all! He is the digital editor at Flare magazine and a self-proclaimed fashion connoisseur. Andrew is constantly updating his Instagram with an insight into Toronto fashion events, fabulous places in the city and fun #OOTD's showing us his unique style.
@lovesey
Are you obsessed just as much as I am? Do you have a favourite?
XO,
Andrea McDonald
I also have a pretty cool account – @lifeof_andrea
About Andrea McDonald
My true love in life is the wonderful world of fashion. As a self proclaimed optimist, activist for all and fashion fanatic, I am delighted to bring you everything you need to know about the Toronto fashion scene. I've got big dreams baby. @lifeof_andrea