Top 5 Thursday Cocktail Hour Hot Spots
Since the city has so many wonderful places to offer, it was very difficult narrowing it down to just five.
These particular "watering holes" were chosen because they all offer a gorgeous patio and I thought it was a perfect fit for the up and coming spring/summer season. I also wanted a nice balance between higher end and affordable places to extend to different demographics.
There is nothing more gratifying than sipping on a cocktail while the warm summer sun shines down on your face and that light, cool breeze brushes through your hair while surrounded by superb company, great conversation and good music.
1. The Keg – 165 York Street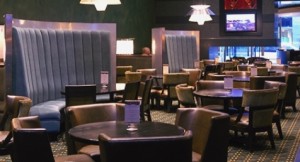 My favorite location is right on the corner of Adelaide and York Street, downtown Toronto. I am a continuously returning customer regardless of the season.Thursday nights are always busy making this location one of the hottest after work watering holes in the city. The Bay Street crowd just loves this place. It begins to get busy at lunchtime, lasting until close at 1a.m. Good food, good music, and a good crowd – you can't go wrong.As the warmer weather graces us with its presence the outdoor patio around the back, with a beautiful green courtyard and wood dining terrace, is my favorite place to be. There are booths, round tables to fit larger parties, tables for two and stools at the bar. The ultra comfortable white cushions on the chairs allow you to sink back and relax after a long day at work.
Http://www.kegsteakhouse.com
2. Thompson Hotel Rooftop Lounge – 550 Wellington Street West

The ever-popular hip and trendy Thompson Hotel Toronto will most definitely be appearing on many of our Top 5 lists. How can you go wrong with the most beautiful 360 degree view of Toronto's skyline and Lake Ontario, accompanied by some of the most beautiful people in the city? You can't! The Thompson Hotel's ultra chic image and exclusivity never fails to impress me each and every time I visit. I am blessed to be living within walking distance of this fabulous hotel, as it has quickly become one of my favorite Thursday evening spots. There isn't a place in Toronto that reminds me more of New York City – one of my favorite places in the world. The lounge offers a perfect mixture of the after-work crowd who tend to arrive earlier on in the evening and as the evening progresses the young, trendy crowd will join in and indulge in delicious wine and cocktails. All in all, this is definitely one of the places to see and be seen.
http://www.thompsonhotels.com/hotels/toronto/thompson-toronto
3. Ki – 181 Bay Street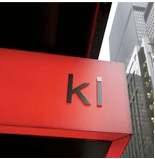 Ki is one of those great places that seem's to be busy all year round. In the cold evenings of the fall and winter, you will find the lounge to be busy as well as the outdoor patio during the warm evenings of spring and summer. The age ranges from young professionals to sophisticated older men and women. Dress business casual or elegantly and you will fit right in. The food is always fresh and in my opinion some of the best sushi in the city. Ki offers a contemporary, imaginative menu comprised of sushi, Japanese small plates and shared entrees. Not to mention its deliciously creative cocktail menu.Reservations are recommended, especially in the summer for this trendy power scene. This place is always a fun choice!
http://kijapanese.com/
4. O&B Café Grill – 33 Yonge St.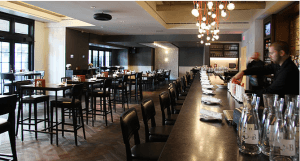 Part of the Oliver&Bonacini restaurants chain, O&B Café Grill has quickly become a Thursday evening hot spot since its debut in June of 2010. This 14,500 square foot stylish bar and lounge includes a wrap around patio facing both Front and Yonge Streets. The crowd is a unique blend of the Bay Street, visitors to Toronto and foodies alike. Its menu offers a wide variety of appetizers and entrees to choose from and a lovely cocktail/wine list. I tried out O&B Café Grill last summer on a Thursday and it was definitely one of the places to be. I'm a big fan of their wrap around outdoor patio and gorgeous bar/lounge area so you will definitely find me there once the weather warms up.
http://www.oliverbonacini.com/OurRestaurants/OBCafeGrill.aspx
5. Earls 100-150 King Street West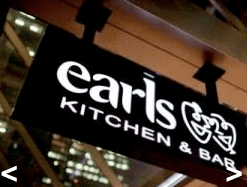 Earl's is a great option for appetizers, lunch, dinner, drinks or any combination of the above – whatever you need, they have. The menu is broad enough to satisfy the hunger of even the pickiest patron. This has become a favorite cocktail hour joint quickly since it's opening. The entire place is filled on a Thursday night with a combination of all different types of people. You can go straight from work, or straight from home – but remember we should always dress to impress, who knows who you will meet? Our wonderful city offers endless possibilities! I would recommend the spinach dip as an appetizer as it is one of the few things I have tried from the menu (besides cocktails of course.) It's absolutely delicious! However, I have heard good things about the rest of the menu and the price is right on point. If you don't feel like spending too much on a Thursday evening, Earl's is place for you. The atmosphere is comfortable (not too pretentious) and upbeat. The outdoor patio is due for completion in June, 2011 – perfect timing!
"A place for great food and great times with great people."
http://www.earls.ca/
Hopefully you will enjoy these this season as much as I will.
Cheers!
xoxo