Top 5 24 Hour Restaurants in Toronto
Toronto has hundreds of restaurants. Thousands even, but only a select few belong in a special category: Always Open.
The 24-hour restaurant is a curious thing; they generally offer the same menu no matter the hour. And while we may have strong notions of what food is appropriate to eat at what time (i.e. cereal at 7am, steak at 7pm), the restaurants on this list offer a wide variety of cuisines.
#5 – The Lakeview (1132 Dundas St West)
The Lakeview is home to a lot of history. It's one of Toronto's oldest greasy spoons. It's newest owners however gave it a massive reno in 2008. The new Lakeview is home to some scrumptious eats. Noteworthy are the burgers, made with local, naturally raised beef. The Lakeview offers classic diner food like Onion Rings & Chili, but has a delicious Grilled Pear and Feta salad for the health-conscious. Big points for offering $3 Mimosas & Caesars at brunch.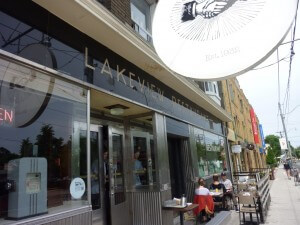 #4 – Golden Griddle Family Restaurant (45 Carlton St)
Mmmmm pancakes. Who doesn't love 'em?! Fluffy, buttery, sweet syrupy goodness. Not many places offer pancakes at 4am, but the Double G does. This joint has way too much on their menu. I don't think anyone is coming for the Liver & Onions, at least I HOPE not. Stick to the classics; Waffles, Crepes, Eggs. And come on a Tuesday – All You Can Eat Pancakes for $3.99. Yup. And kids eat free. Score!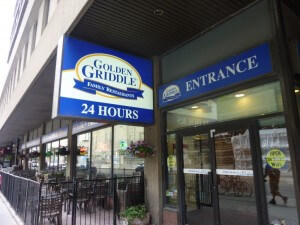 #3 – 7 West (7 Charles St West)
7 West is a popular choice among the U of T and Ryerson crowd. It's been in business for over 20 years, offering late night food without the grease. Their menu has a strong Mediterranean influence. Hummus, Penne Arrabiata, and Pita Pizzas are among the choices. The prices are moderate, however the food is delicious. 7 West is a great spot for a date or a family gathering. Points deducted for only offering delivery between 10am and 10pm.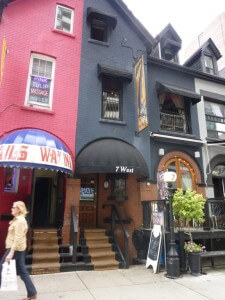 #2 – King Palace (820 Church St)
Nestled between a Car Wash and a Cash Connectors, King Palace is a great place to get a bite at any hour. While it may not have a stellar atmosphere, they have delicious food. King Palace serves authentic Indo-Pak cuisine. The food sits on ice until it's ordered, then it's microwaved for you. If you, like I, aren't keen on having your food microwaved in styrofoam, take it home and do it yourself. Need a cab? No worries, I can pretty much guarantee there will be one there for you when you leave.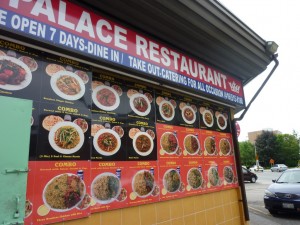 #1 – Fran's Restaurant (3 locations, 20 College St is my favourite)
Francis Deck opened his first Fran's in Toronto at Yonge & St Clair in 1940 and has since been the go-to of the 24 hour restaurants in Toronto. The goal was to serve home-cooked food in a warm, welcoming atmosphere, and in 70 years, not much has changed. Of course Fran isn't around anymore, but his traditions are. The servers here are lovely, the food is tasty, and of course, they're open all the time. In my opinion, the sign of a good diner is all in the Milkshake. Thick, creamy, rich, and served in a steel tin. Perfect. Paired with a Hot Turkey Sandwich, and you're in Heaven. This is the reason Fran's has been in business so long.