Tis the Season to be Outdoor Shopping
It's spring time, the beautiful weather and long weekend have tickled your materialist bone. You want to shop and want to have an incredible experience spending your hard earned dollars on this season's staples. My how many options: The Eaton's Centre or Yorkdale, Queen or Bloor, the deal hunter's paradise on Orfus and Vaughan Mills, or a wonderful walk through Yorkville? Let me suggest an option that lets you take full advantage of the weather but still allows for plenty of options.
Shops at Don Mills located at Don Mills and Lawrence is an open air centre that frames an outdoor shopping experience perfectly. With a central square offering live entertainment when occasion permits, plenty of patios and outdoor cafes; there's always an option to take a breather and re-energize before restarting your shopping mission. Think of the shops at Don Mills as a better laid out Yorkville with ample free parking. Shops at Don Mills boasts a wide range of stores ranging from our favorite staples such as Roots to unique and harder to find brands such as Anthropologie, as well as plenty of accessories and beauty products. Modern design, foot friendly traffic management, and punctuated by plenty of green makes a day of shopping unforgettable in this retail utopia.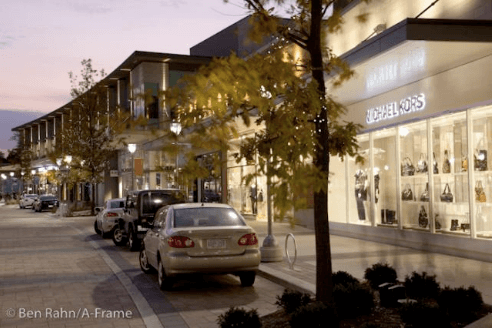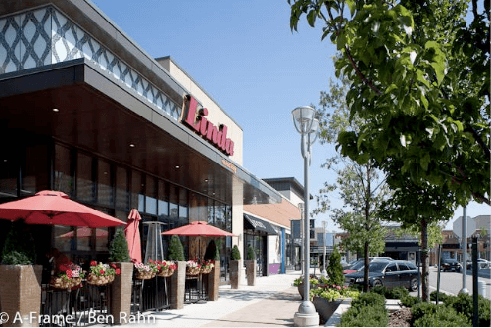 Personal favorites include Anthropologie, Bath and Body Works, Teaopia, and Murale. Although Bath and Body Works retail stores have been sprouting all over Toronto, I thoroughly enjoy this one because of its effectiveness in an outdoor mall. The usual setting in a mall makes the scents in the store seem stuffy and overwhelming but with fresh air a few steps away it's easy to enjoy its delicious scents. Anthropologie only has two stores in Ontario that I know of, and I personally love its boho-chic style, the quality of the fabrics, and the intricate detail work. Although pricey everything about its style screams Toronto and urban femme with a touch of hippie. Murale is any girl's day dream, it's the Sephora of Shops at Don Mills and hosts a wide range of make-up brands that will have you squealing by the time you chant the name of the fourth brand. And when I'm done sniffing, shopping and squealing I rest on a nice patio table with a unique cup of tea from Teaopia. Not only does Teaopia dizzy you with a wide array of flavors of loose leaf teas and blends, but it has one of the most knowledgeable staff that is able to suggest a tea for even amateurs used to good old red rose.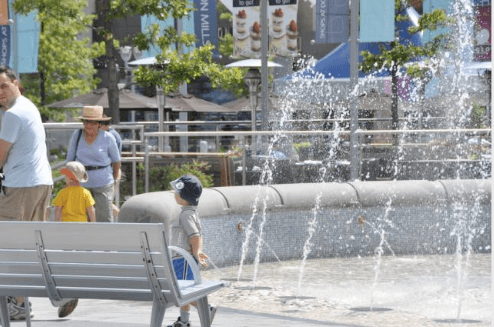 But those are just my favorites and I'm sure that a day trip to the Shops at Don Mills will quickly create a favourites list for you even if you just enjoyed some window shopping and a frothy latte. So take advantage of the weather and try something new and maybe it'll become a new shopping destination in your retail therapy GPS.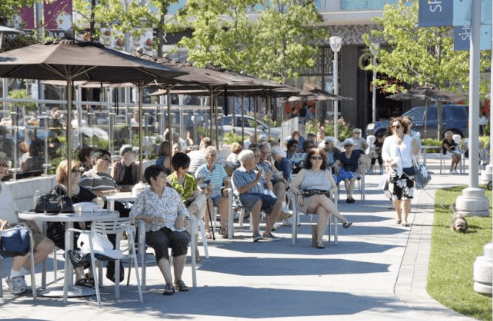 Check out http://www.shopsatdonmills.ca for more information.