The Kennedy Public House
When Public Kennedy House popped up on Bloor Street West, I knew it was my kind of place. Before even stepping foot inside, the scent lured me in. I wasn't the only one, KPH seems like the place to be on Wednesdays. A cluster of people formed at the entry, as we waited to be seated. While waiting, I had a look around; admired the decor and scoped out the dishes being served as a band prepared for their set.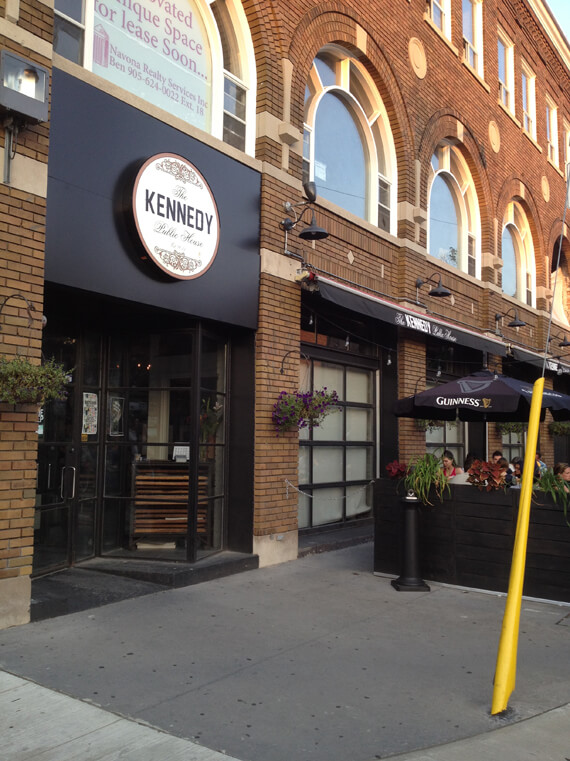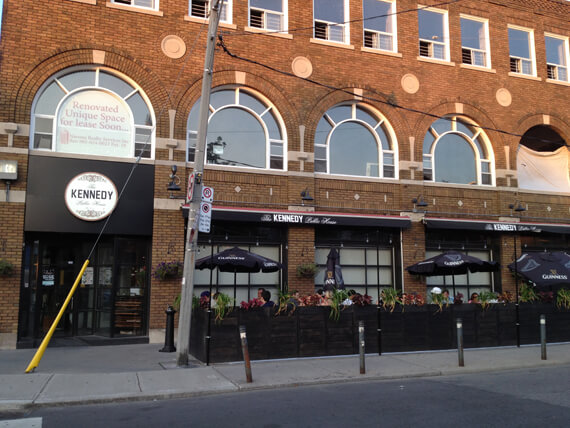 Owner, Michael Derbyshire, officially opened The Kennedy Public House in December of 2011. Michael was not there when I showed up, but the lovely manager of KPH, Lindsey Hull, told me the name stems from the desire to root itself in the community (KPH sits on the corner of Kennedy Avenue). In fact, the artwork that adorns the walls were all pulled from the Toronto city archives. Beautiful black and white photos of neighbourhoods, like Swansea, High Park, The Junction, etc. compliment the urban chic decor. Loads of exposed brick & piping, refurbished wood tables, and garage doors open up to the patio.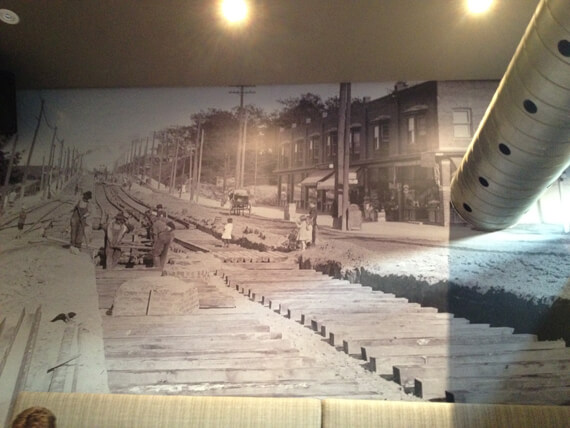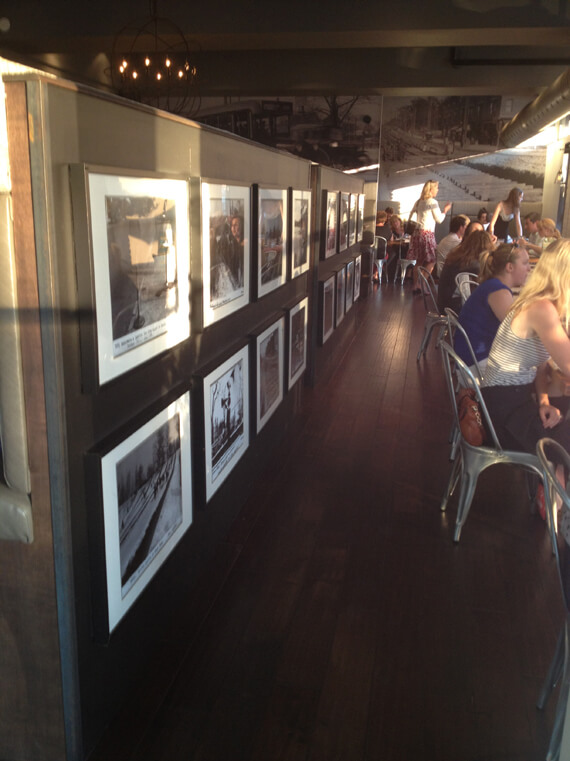 When choosing a drink, I lean towards vodka; my preferred poison. I feel 'tis my duty to venture out, and try new things for you, dear reader. The Junction martini jumped out at me. Mostly because I live in the Junction, and wanted to know what my hood tastes like. The house martini brings together Malibu, Melon Liqueur, Chambord, Jagermeister, Pineapple juice, Pineapple slices and a Lychee. It is quite the tropical concoction. While outside snapping a few photos for this very post, I longed to have the sweet & tart drink hit my lips.

(Pssst.. Thursday is

$5 Martini night at KPH).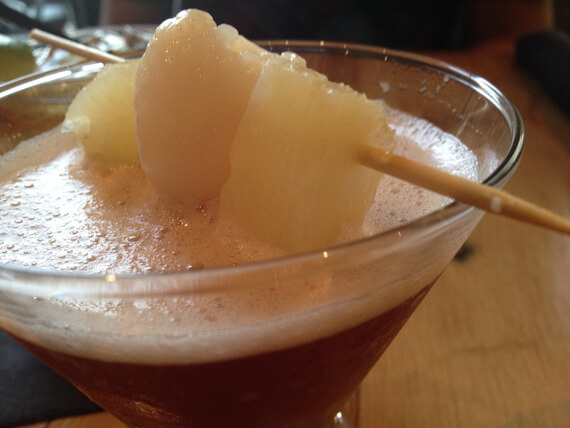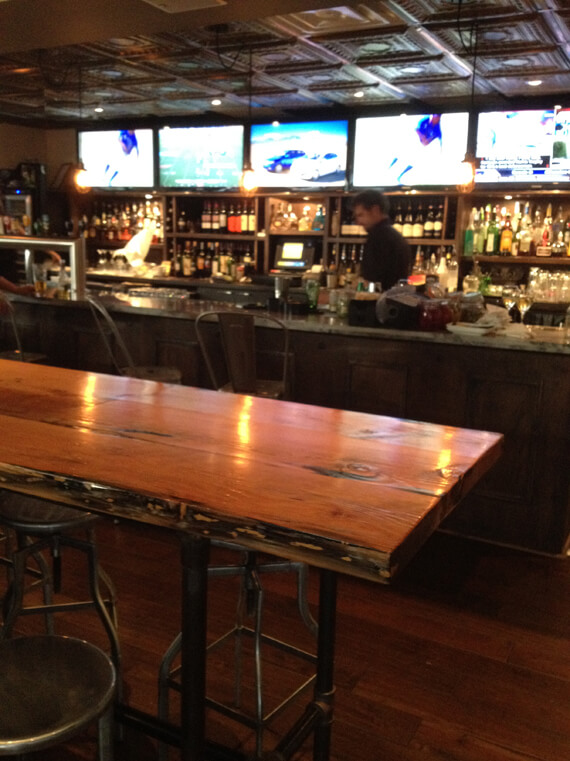 My guest ordered the Dark & Stormy: Goslings Black Seal Rum mixed with Ginger Beer. It went down smoothly. We agreed on a shared appetizer, because we've gotten far too full in the past when getting our own apps. The charcuterie plate was decided upon: a medley of meat (genoa salami, beef, and sopressata), fruit, pickled veggies, along with flatbread and crostini served with Spiced Red Pepper Hummus and Tzatziki. The hummus was fantastic, and the tzatziki was equally as enjoyable; not too heavy, the garlic was not overbearing, and it was topped with a nice amount of dill.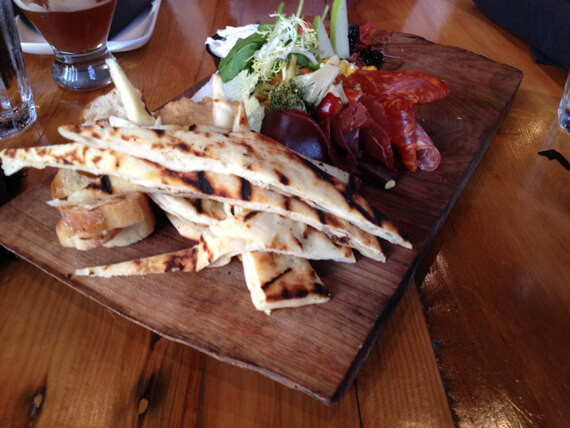 The Meteors are the band I saw prepping earlier. They played a great set, as I'm told they do every Wednesday. The singer stated that these are the songs of our parents' generation, and he was right. Almost every song reminded me of my dad. Mostly, because he tends to play those very songs at family gatherings with my uncle (classics like "Under The Boardwalk", "My Girl", some Stevie Ray Vaughn hits, and many more).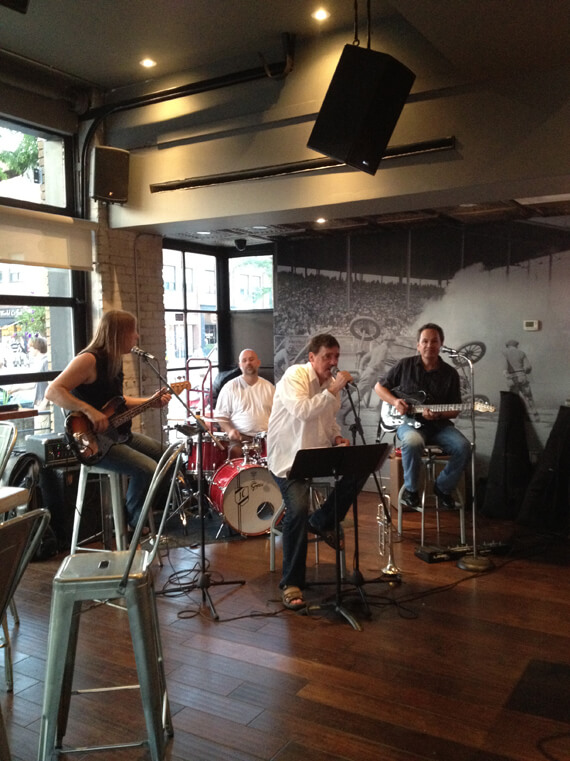 A 1/2 rack of meaty smoked pork ribs drenched in a house made BBQ sauce and wings dressed in a house specialty sauce of spiced basil ginger & Cajun chili oil was ordered by yours truly. It's every bit as good as it sounds. The ribs were finger-licking good. The wings were incredible. Our attentive waiter, Mike recommended the Caesar salad as a side. Slices of crunchy cured prosciutto and a parmesan crisp lay across the lettuce offering an excellent contrast in taste and texture.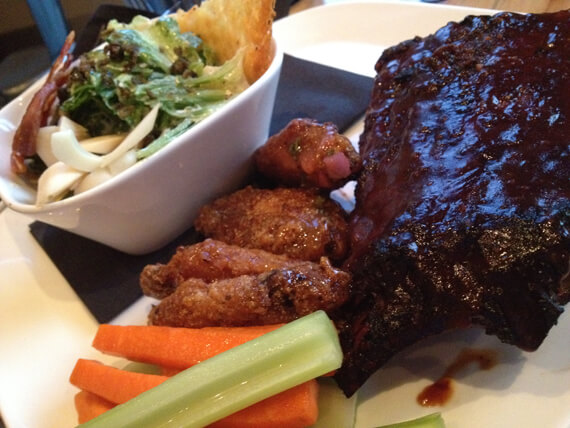 The Steak & Tomato came recommended by Lindsey. The fact that she said "it changed her life" might have tipped the scale for my guest when choosing an entr
é
e. The hot house tomatoes, fried artichokes, goat cheese, 6oz flat iron steak, olive tapenade, tomato relish, pickled ginger, and blueberry mignonette are to blame for Lindsey's continued red meat consumption. Pre-Steak & Tomato, she hardly ate much red meat. The winning combination of such savoury goodness is thanks to the culinary team led by Tristan D'Souza. My dinner-mate was indeed pleased by the tasty, and tender morsels of steak, and assortment of accompaniments this salad presented.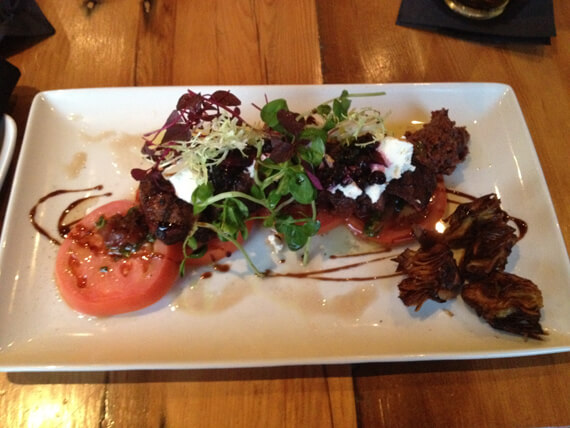 Along with my drink, the breeze blowing, strings of light twinkling out on the patio, and the musical stylings of The Meteors, I felt like I was on vacation. Luckily, I don't have to go far for my next mini-staycation. One of these days I will save room for dessert. At KPH, a spiced ginger beignet was up for grabs, as well as a swiss roll served with fruit.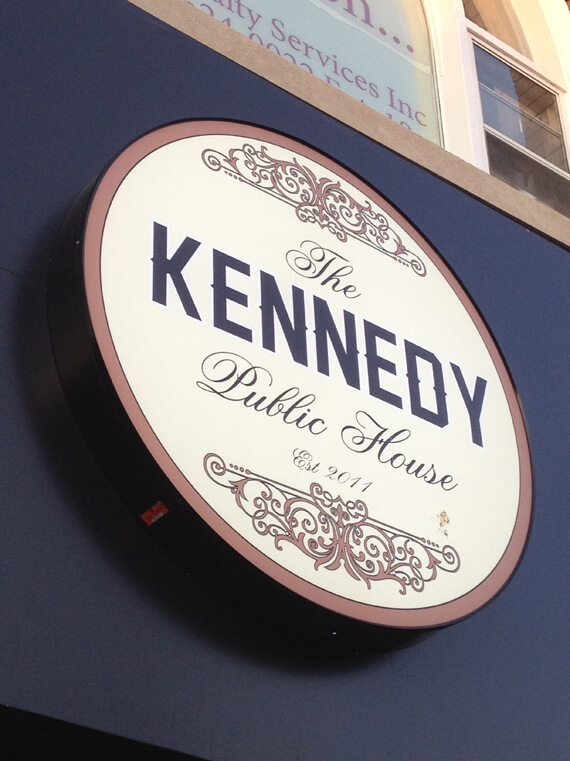 What really struck me when perusing Kennedy's menu was how pocketbook friendly the prices are.

KPH's price point is very accommodating.

I am glad this is my local watering hole, and for those who aren't from the neighbourhood, KPH is definitely worth the trip to the West Side.

Kennedy Public House aims to provide a comfortable, courteous and memorable dining experience for their community. Mission accomplished.