Stylish Sneakers: Gym to Fierce Street Style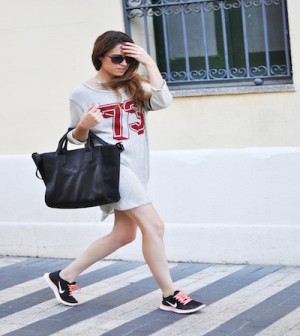 When working out, believe it or not, looking good is not always the first thing we should be thinking about. A good sneaker is very important for several reasons, but mainly to have good support for your back and knees. It also doesn't hurt to have some sweet sneaks to make you look and feel good when you hit the gym, and with the crazy technology coming out nowadays, the infamous shoe company Nike has, yet again, created the hottest running shoe around. The Nike Flyknit is a shoe created to fit like a sock, combining technology, comfort and style to satisfy their customers. These sneakers are offered in tons of colors and patterns, and are super light so your feet aren't heavy or chunky while you're running. Also, because these kicks are so cool, you can incorporate them into your everyday wardrobe!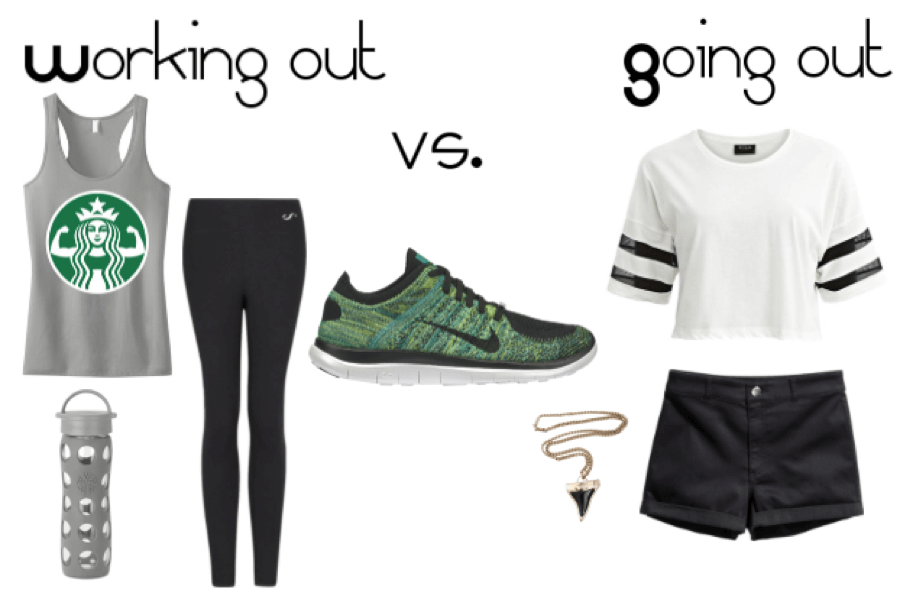 Try coordinating colors to create a calculated and sophisticated look. Just because you're wearing sneakers doesn't mean you should look sloppy or lazy! Try some cool leather shorts to make your look more modern during your daily routine, and try a cute tank for your workout routine!
Working Out:
Tank Top: Etsy.com
Water Bottle: Life Factory
Pants: Mango
Sneakers: Nike
Going Out:
T-Shirt: Vila
Shorts: H&M
Necklace: Givenchy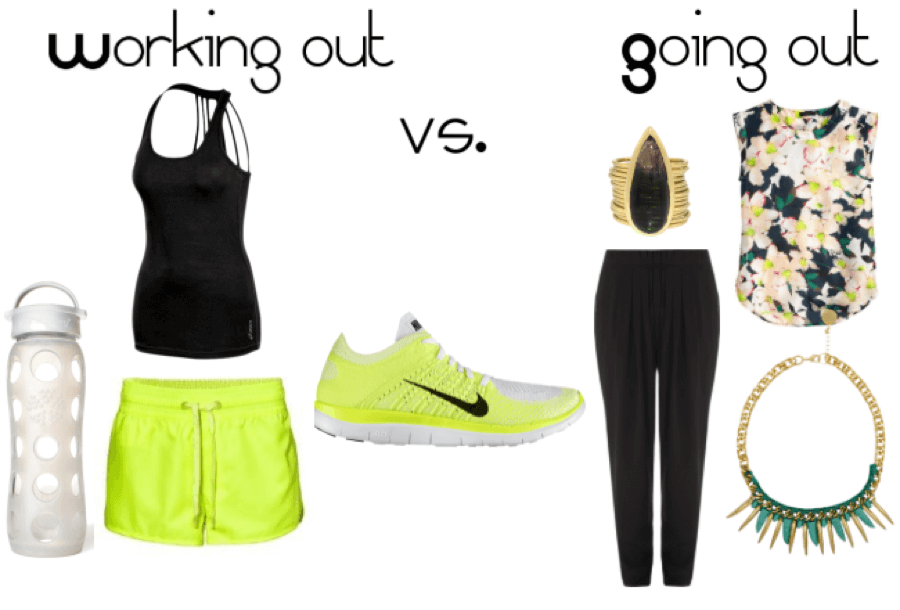 Try out some bright colors to make a bold statement when you hit the weights, and you can tone down the bold shoe in your daily wardrobe by wearing a printed top and some cool accessories.
Working Out:
Tank Top: Asics
Water Bottle: Life Factory
Shorts: H&M
Sneakers: Nike
Going Out:
Ring: L Frank Jewelry
Top: J. Crew
Pants: Alexander Wang
Necklace: Charles & Keith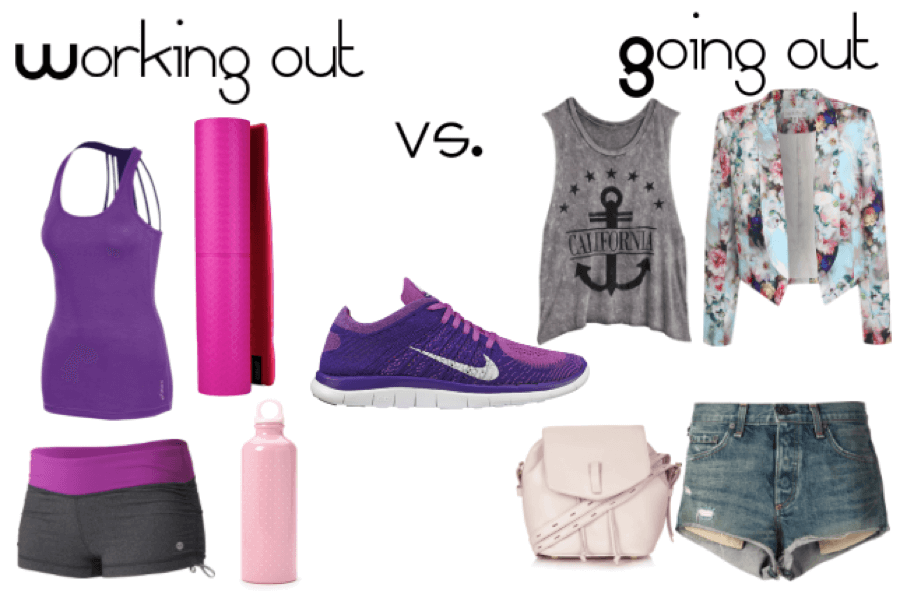 After you're done yoga class try some cardio with these stylish purple Flyknits. Try using the sneaker as a relaxed edgy shoe with some denim shorts, a graphic tank and a busy print blazer to bring more color to your look and balance out your hot footwear!
Working Out
Tank Top: Asics
Yoga Mat: Casall
Shorts: Roxy
Water Bottle: Forever 21
Sneakers: Nike
Going Out:
Tank Top: Delia's
Blazer: Dorthy Perkins
Purse: Topshop
Shorts: Rag & Bone
What do you think of these new stylish sneakers! Have you tried them yet? Let us know @TOCityGossip @Mel13Marchand
Melissa Marchand

About Melissa Marchand
I am originally from Nova Scotia, but in 2013 I moved to the 'big city' of Toronto to study fashion. I am a big believer in following your dreams, working hard but staying positive, and taking advantage of any opportunity that comes your way. I love yoga, wine and high heels…and wine. Follow me on Instagram @melissamarchand and Twitter @Mel13Marchand.