Sportswear: Harem Pants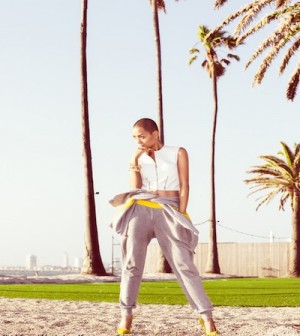 I have recently joined a summer boot camp and have had the pleasure of waking up with aching muscles every morning. I've learned a lot with this boot camp including the ability we have to push ourselves farther than we thought we could. It's a great feeling, until the next morning that is. I've also noticed it's causing me to be a bit overwhelmed due to the amount of laundry to keep up with on top of your day clothing. I thought it would be a great idea to take a pair of pants (excluding leggings) that you could wear both in the gym and outside of the gym. Because harem pants are crazy comfortable and allow you to have more movement, it makes sense that you could wear these to the gym for a good work out! Try some of these outfits for some inspiration!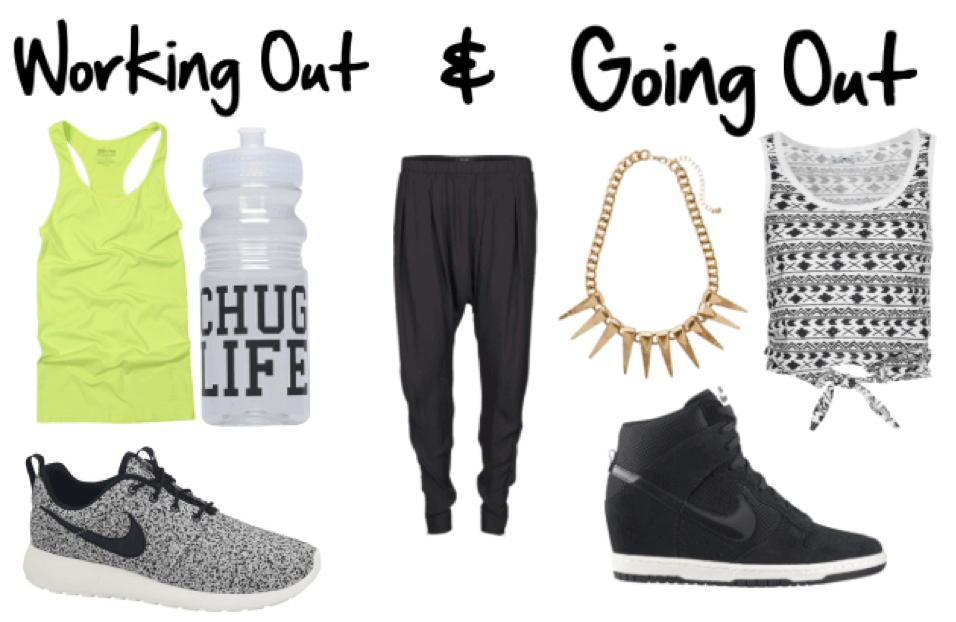 If you're going with a basic black pair of harem pants, spice up your outfit with a bold tank and a cute waterbottle when you're hitting the gym. If you're looking to wear them out and about, try a printed tank and a cool necklace with some sneaker wedges for a more sporty look.
Working Out:
Top: Tees By Tina
Water Bottle: Wet Seal
Sneakers: Nike
Pants: Vila
Going Out:
Necklace: Sports Girl
Tank Top: Blue Inc
Sneakers: Nike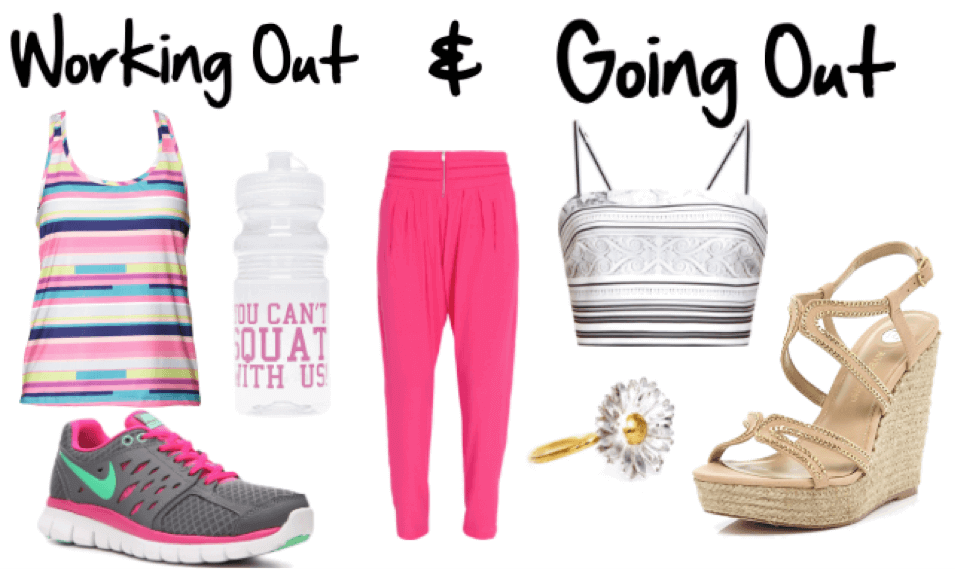 Try your pants in a bold color if you're a brave gal and pair it with some uber bold sneakers and a printed tank. This water bottle is awesome from Wet Seal, and so perfect for a little giggle at the gym! When going out, try a subtle crop top and some wedges for a feminine look.
Working Out:
Top: Roxy
Water Bottle: Wet Seal
Sneakers: Nike
Pants: IRO
Going Out:
Crop Top: Clover Canyon
Ring: Alex Monroe
Wedges: River Island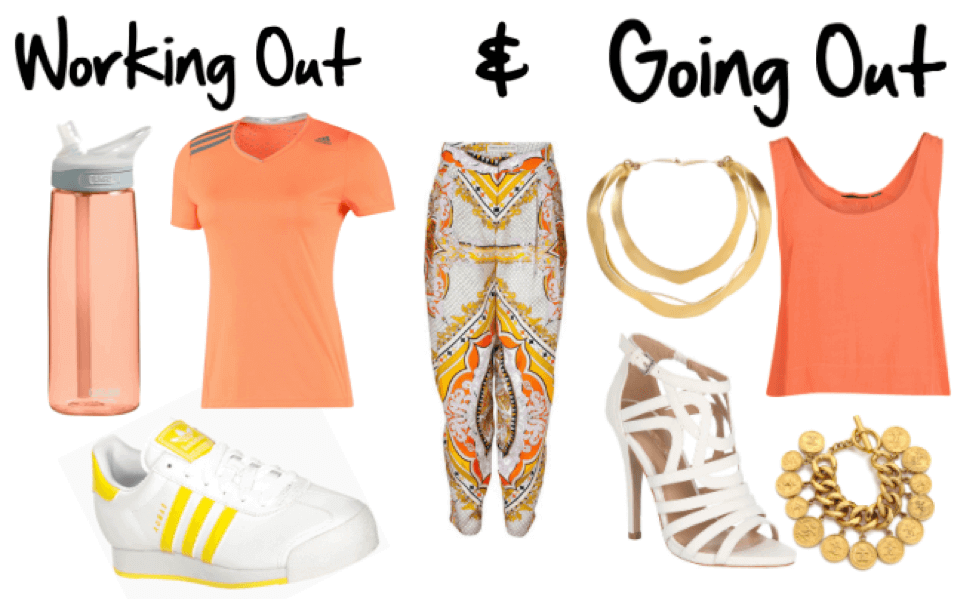 If you're a believe of the "go big or go home" philosophy then try these amazing Emilio Pucci harem pants. The bold color and the bold print is enough to catch anyone's eye and make a statement. Tone it down in the gym by pairing a matching tee and some cute kicks. For going out try a cool necklace and a plain tank, but try to layer on some bangles or this amazing Chanel bracelet and some strappy sandals.
Working Out:
Water Bottle: Camelbak
T-Shirt: Adidas
Sneakers: Adidas
Pants: Emilio Pucci
Going Out:
Necklace: Carole Tanenbaum
Heels: Jane Norman
Tank Top: Mink Pink
Bracelet: Chanel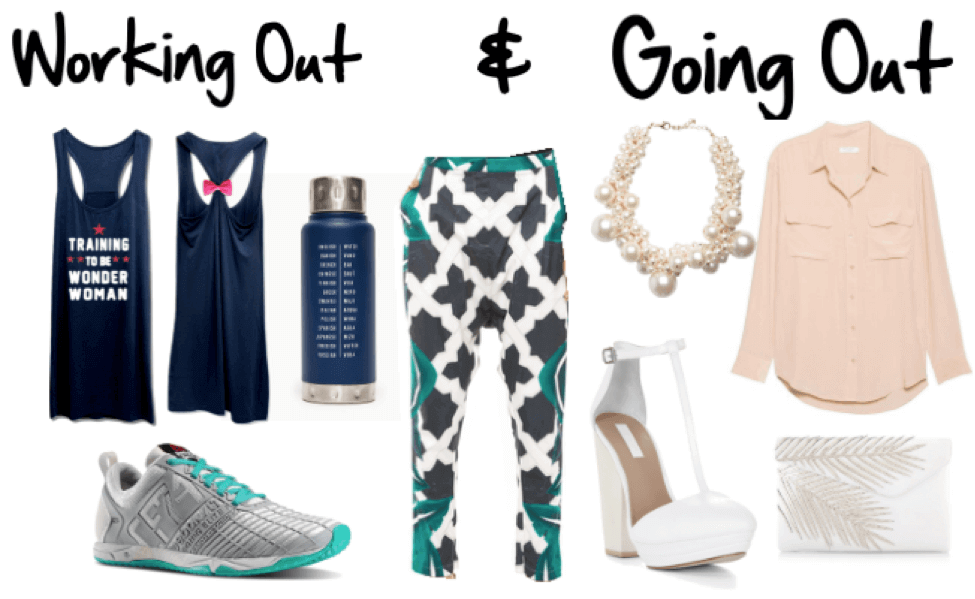 These are a bit more of a subtle print, so you could pair them with a cute workout top with a fun saying, which you can find on Etsy.com. You can brighten it up with a pair of bold sneakers or go for a bit more toned down version like I did here. When going out pair these harem pants with a soft pink blouse and some chunky pearls for a more classic look. Get some plain white heels and a cute clutch to match. This outfit would be perfect for a work event!
Working Out:
Top: Etsy
Water Bottle: Need Supply Co.
Sneakers: Reebok
Pants: Cameo
Going Out:
Necklace: Pieces
Heels: BCBG
Blouse: Equipment
Clutch: Henri Bendel
Will you be trying harem pants in your gym wardrobe? Let us know @TOCityGossip and @Mel13Marchand
Melissa Marchand

About Melissa Marchand
I am originally from Nova Scotia, but in 2013 I moved to the 'big city' of Toronto to study fashion. I am a big believer in following your dreams, working hard but staying positive, and taking advantage of any opportunity that comes your way. I love yoga, wine and high heels…and wine. Follow me on Instagram @melissamarchand and Twitter @Mel13Marchand.