Smart Set Preview Fall/Winter Preview 2012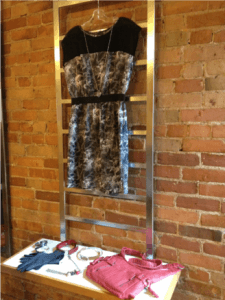 We attended the Smart Set 2012 Preview and with a more feminine take on some classic pieces, Smart Set brings the runaway to your closet this year.
Work and Play
We are all a little wild at heart and with Smart Set's new feminine tribal prints your style can be too. Tribal print has been an overarching trend this season and Smart Set has done an amazing job of using it in creating versatile office wear/nightlife pieces. By simply letting your hair down at the end of the day and changing your heels, you will be ready for some cocktails at any lounge in the city!
Mademoiselle Charming
This French inspired line is all about a "smart" fitting suit. Smart Set wants its ladies to look good in everything whether it's a pair of trousers, a high-waist skirt or a blazer. And they are accomplishing their mission by tailoring and cutting all pieces to flatter a woman's natural curves. They have also updated their basics line to include cute lace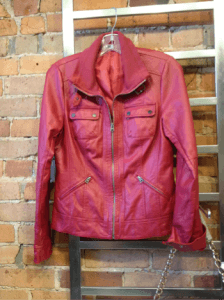 tees and light knit wear as well as introducing more stripes and prints, all of which are available in a variety of colours. Top these pieces off with this edgy and super stylish pleather jacket, available in red, tan, and black and Voila! For only $75, you'll be dressed to impress and can feel confident in how you look for your next interview. I will most definitely be adding a black one to my fall closet!
60s Flair
Who doesn't love a little 60s influence in their style? Smart Set has pared down the hottest runway looks making them easy to incorporate into our daily wardrobe. With a pleather trimmed shift dress to a Chanel inspired blazer, priced at only $65, Smart Set proves that you can look like a world-class model without breaking the bank. Smart Set is also having fun with their denim this fall offering a lightly waxed option and my personal favorite a pair of red denim jeans! Smart Set is all about High Fashion at Affordable Prices. This preview boasted versatility by offering a wide variety of outfit options for ladies of all ages and styles. As they say, one woman's sweater is another girl's dress. The only problem? Now you won't only have to worry about your sister borrowing your clothes but your mother too!
View Smart Set Looks: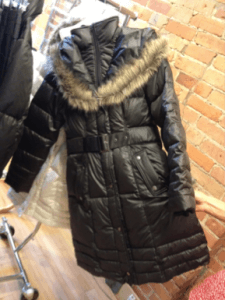 Website: http://www.smartset.ca/
Facebook: #/SmartSet
Written by: Julia Toadere
Twitter: @JToadere #/JToadere