How To: Prepare For a Day of Commuting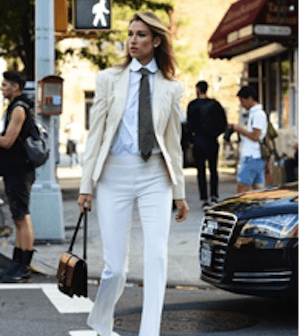 We Torontonians know that the love we have for our city spans far and wide—literally. Having started out as a series of boroughs, Toronto's history is a lengthy one of amalgamation and merging, which contributed to the formation of the city as we know it today. Like any great metropolis, Toronto's downtown scene is upbeat, bustling, diverse and artistic. Many of us regularly join in on the downtown flow, but not everyone can call it home. Enter the GTA, a sprawling mass of land housing more than six million people. Although living in the GTA has its own perks, tons of its inhabitants come into the city centre every day to do the one thing that makes the world go round: work. While many have mastered the daily commute, the fashion-conscious female has yet another dimension on her mind: she wants to be prepared and on time while looking put-together and fabulous! From finding a functional umbrella to shoes you can wear all day, even the most fab fashionistas need help sometimes. If this sounds like you, you've come to the right place. Whether the spring season brings rain or shine, I have totally got your back; here are some options that promise to keep you on track!
1. City Slicker
You've heard it a million times: there's no going wrong with a classic black-and-white combo. I suggest spicing up the classics by incorporating graphics like the lattice pattern on these Loeffler Randall beauties and a splash of metallic for some flash.
Coat: Joe Fresh, Bag: Tory Burch, Umbrella: Lulu Guinness, Shoes: Loeffler Randall
2. Borrowed from the Boys
Think Sigourney Weaver in Working Girl and you'll know exactly what this outfit is inspired by. This printed Topshop statement coat is the timeless office woman's essential. Splurge on a pair of Valentino's to-die-for Rockstud Kitten heels and add a pop of hot pink!
Coat: Topshop, Bag: Kate Spade, Umbrella: Target, Shoes: Valentino
3. Sporty
Sport-inspired clothing is huge right now, and brands offer plenty of office-appropriate variations. This perforated handbag from Zara in a pretty pastel shade is large enough to hold all of your essentials while commuting, and then some.
Jacket: Topshop, Bag: Zara, Umbrella: The Bay, Shoes: Stuart Weitzman
4. Floral à la minimalist
A tastefully patterned overcoat screams sophisticated, put together and creative all at the same time. This one from River Island is the perfect example. Bonus? Its versatile cut works for any and all heights!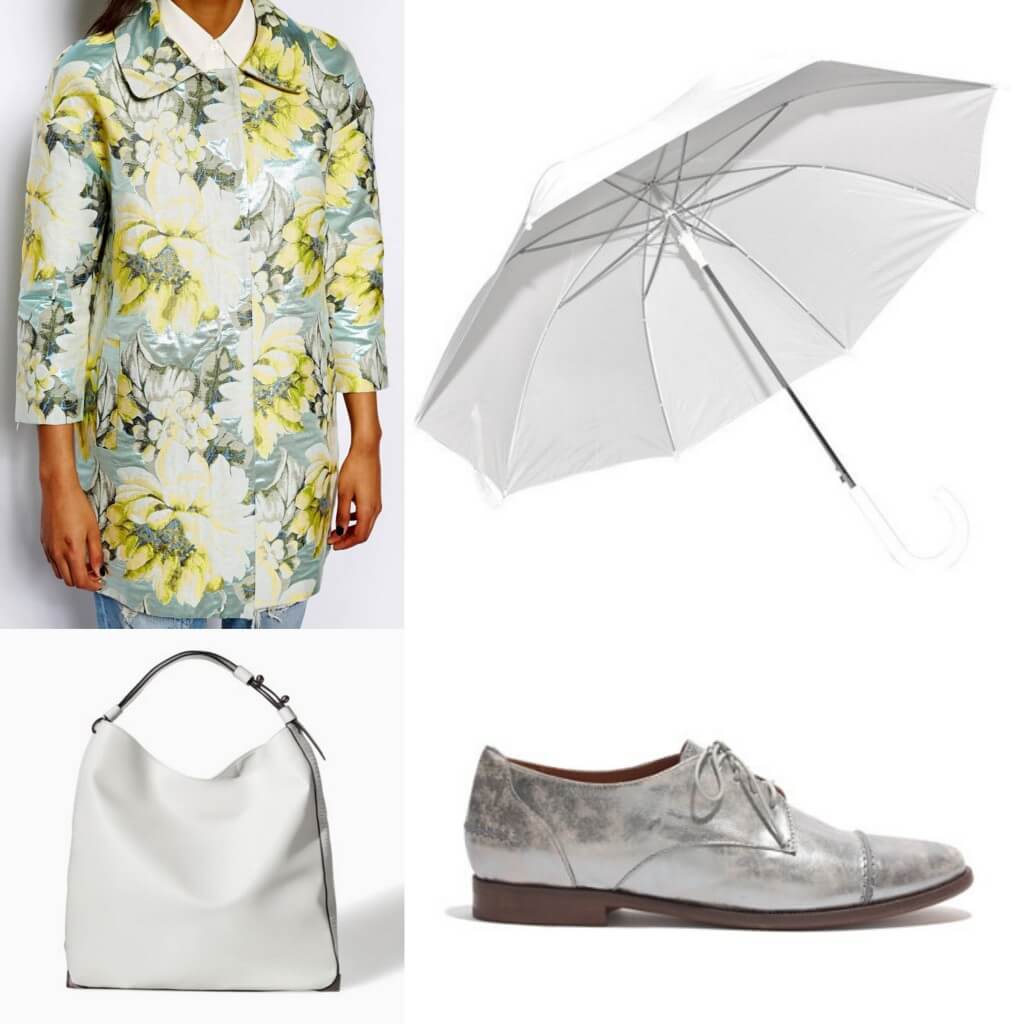 Coat: River Island, Bag: Zara, Umbrella: Walmart, Shoes: Madewell
The successful commute is about comfort, compactness and style. For the sake of preparedness, here are some items that may come in handy year-round: a travel-size fragrance, sunglasses, reading material, earbuds, water, a healthy snack and a phone charger. Believe me, the more proactive you are about preparing for the unpredictable, the more at ease you'll feel and the more pleasant of a commute you'll have. Happy travels, Torontonians!

About Krystin Chung
While other kids were busy playing hopscotch, I could usually be found in my closet, playing dress-up or making one of multiple daily outfit changes. Currently pursuing a BA in Art History and Communication Studies, I think of myself as a burgeoning fashion writer, eager to use my knowledge, love for fashion and creative eye to bring you only the best.