Parts and Labour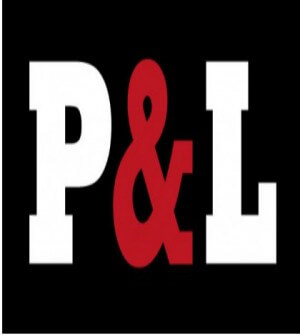 Allow me to get philosophical…what is the point of the review? Is it some sort of screening process? I (being the reviewer) weed out all the bad, and you, being the average Joe, are left with all things good? It's hard to say because I don't know you and I'm not sure how seriously you take anything I'm saying. But know this, it ends now. From here on out, I order you to put your trust in a random stranger and do as I say no questions asked. Will you oblige? Of course you will. Now lets begin. I'll keep it simple, if you haven't been to Parts and Labour yet (wtf do you do with your time) definitely go soon. Chef Matthew Matheson is one of the good ones, and although I expected a hipster temple when I walked through the doors on Queen, there is actually a lot of authenticity happening here. For those who don't know P&L opened back in 2010, the "original" hipster spot (if anything hipster can be classified as such) to open on the Parkdale strip. Like a fly is drawn to ****, hipsters be all over Parkdale. So button that flannel cat patterned shirt all the way up, get ready to talk about craft brews, and look like everybody else, we be west of Dufferin. All that nonsense aside, I came here to eat so lets talk tartare.

The beef tartare (16$) is served with pickled veggies and grilled bread. The tartare is sprinkled with horseradish and is tres spicy. We are told the portions are meant for sharing. Pretty sure she left out the sharing with three or four people part. So unless you are dining with a team of voracious eaters, I'd say two or three dishes will be plenty.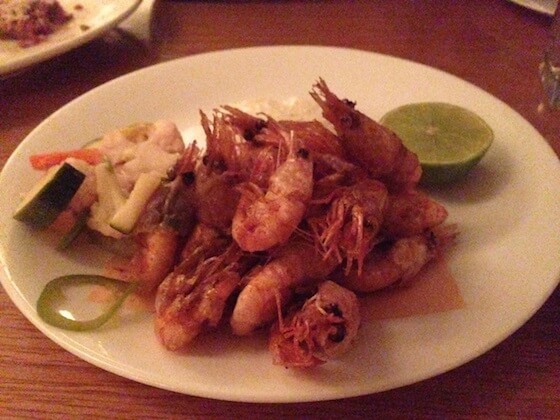 The daily crudo (MP) was a heaping pile of shrimp, equip with eyes and shells so you eat them whole, after dipping them in a tangy mayo and drizzling them with fresh lime, of course. I was hesitant at first; I didn't like the look of their eyes; beady, untrustworthy. Well, I caved and my stomach has been thanking me ever since.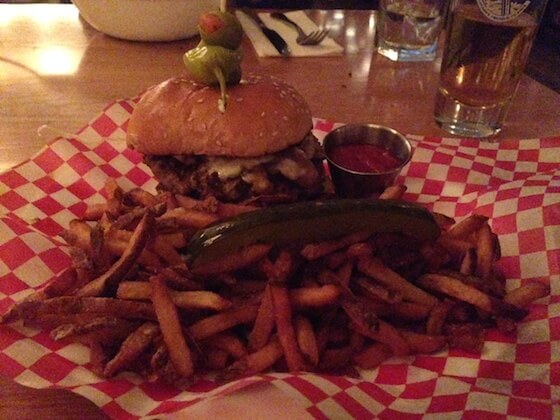 Next up was the infamous burger ($15) landing first place on the TV show "Burger Wars" the P&L burger is basically a celebrity, I'm nervous to meet her and a little intimidated but she ends up being really really nice. Nothing says welcoming like a little bacon onion jam.
Regrettably the rainbow trout arrives last. A true shame as I am now verging on physically uncomfortable full. Rainbow trout, roasted beets, horseradish crème fraiche, and pickled cucumber ($16). This dish, as our server, has many layers to it, each one subtle and complimentary to the last.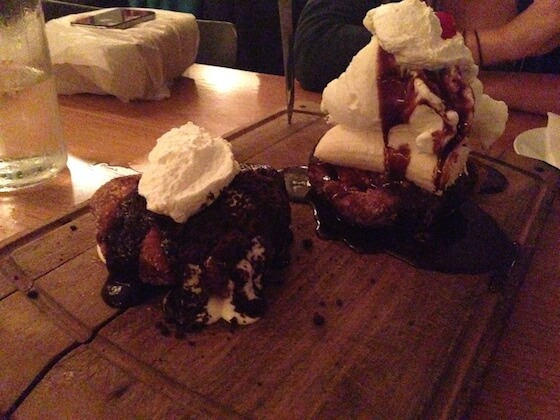 Why we ordered dessert is still a mystery to me. A cutting board is brought out piled high with enough calories to last the week and who am I kidding, probably next's. The P&L doughnuts, the banana split and New York cheesecake. Try it try it try it. Eat on!
1566 Queen St W, Toronto
http://www.partsandlabour.ca/#about
"Follow" on Twitter: @PartsNLabour

About Erin Wotherspoon
Erin, of average height and weight has no special skills to boast of. She graduated from Theatre School at George Brown, where she studied classical acting for 3 years. Erin began to feel like a pawn in a chess game she never consented to and switched her energies towards creative writing. Having had some mild success as a blogger, it is now her main goal in life to write novels. She currently contributes to a couple of food & drink related magazine around the city. @erinspoons