Lust – Must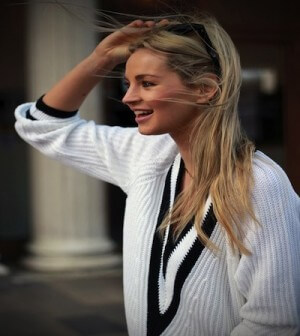 Trends come and go and whether you are head over heels or not, you are still not going to break the bank. We can all agree that we are thankful for our favourite retailers who take the hottest trends of every season and bring them to us at a very desirable price. All hail Forever 21! It has also been a recurring trend that these lovely stores are giving us the exact duplicate of a designer piece… I am not complaining.
Today for #LustMust, I have a fabulous sweater for summer nights. The deep V-neck is great for placement of a statement necklace or to flaunt it, if you got it.
The fabric is going to differ but we can all come to an agreement that the differences (from a good distance) are minimal.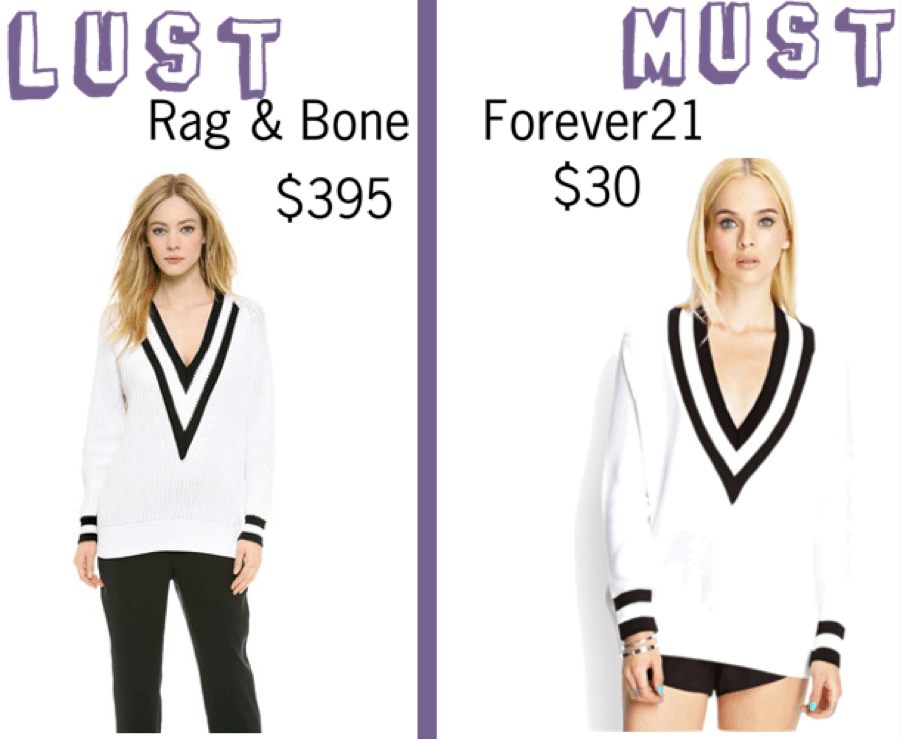 XO,
Andrea McDonald
About Andrea McDonald
My true love in life is the wonderful world of fashion. As a self proclaimed optimist, activist for all and fashion fanatic, I am delighted to bring you everything you need to know about the Toronto fashion scene. I've got big dreams baby. @lifeof_andrea