Looking Back: Boho 101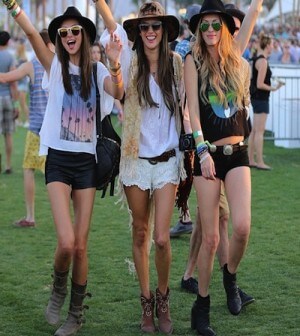 One of the greatest gifts we can give to ourselves is the quality of curiosity. Curious people enhance their lives by observing, inquiring and learning things that would otherwise go unnoticed or unexplored. Take music festivals. From Osheaga to Ottawa Bluesfest, music festivals are revving up their game and offering some unparalleled artistic experiences. More recently, fashion has taken up the art of dressing for these musical affairs, so much so that brands like Topshop have sections devoted specifically to festival style on their websites. Festival style tends towards a bohemian look, incorporating pieces like maxi skirts, peasant-style tops, body jewelry and headscarves. But many of us forget that while festival style can be seen as very of-the-moment, the mix of art and culture that inspires it stems from a rich history. Entertain your curiosity by beginning to explore it with me.
Bohemianism originated in 19th century France (think Baz Luhrmann's Moulin Rouge!) and denotes to a type of lifestyle commonly led by people involved in art, music and/or literature. We know the development of fashion is strongly related to the environment we find ourselves in, and so it comes as no surprise that with bohemianism came bohemian style, or "boho" fashion. In its traditional sense, bohemianism is about frugality, openness, passion and freedom. For bohemian women, there are numerous examples of wardrobes echoing some of these qualities. For example, what we know as boho, billowy peasant-style blouses were popular because they rejected the pervasive and restrictive corset.
Like many of the styles we know and love today, "boho chic" has come a long way since its beginnings. Still, being curious about the historical roots of this style that so many people know and love helps us piece together how it came to be popular today.
Here are a couple of unique boho outfit ideas, perfect to get your creative juices flowing in time for festival season!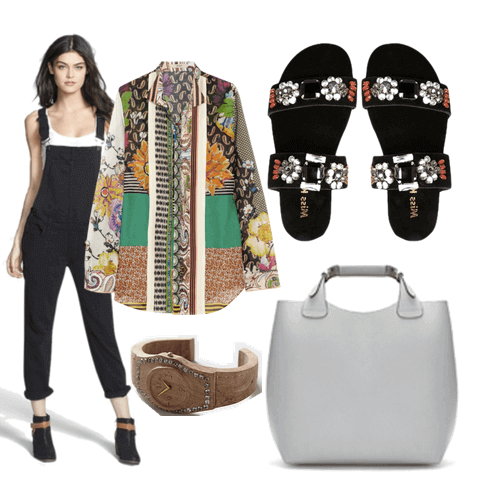 Overalls: Paige Premium Denim, Shirt: Etro, Shoes: Miss KG, Watch: Missbibi, Bag: Zara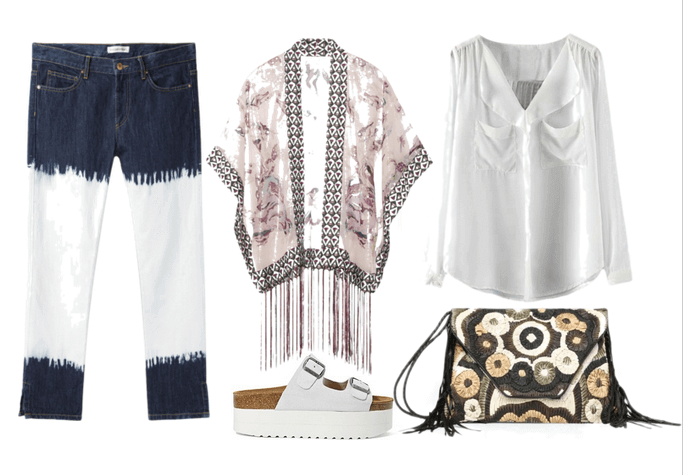 Jeans: Isabel Marant, Shawl: Anna Sui, Shirt: ROMWE, Shoes: Jeffrey Campbell, Clutch: Antik Batik
Now, my fellow fashionistas, let us see your inner boho girl shine!

About Krystin Chung
While other kids were busy playing hopscotch, I could usually be found in my closet, playing dress-up or making one of multiple daily outfit changes. Currently pursuing a BA in Art History and Communication Studies, I think of myself as a burgeoning fashion writer, eager to use my knowledge, love for fashion and creative eye to bring you only the best.