Look Book – Gladiator Sandals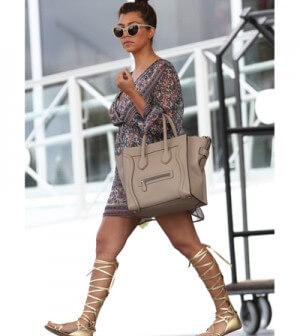 Summer is not only great because we get gorgeous tans, but we're also allowed to eat ice cream without being judged, and get to revamp our summer wardrobes. One of my fave things about spring-cleaning is going through my shoe collection, which is unnecessarily excessive (holla at me shoe addicts). I realized that not only has the basic flip flop been pretty much replaced by the gladiator sandal, but also the new trend for the gladiator sandals is their height. Try out some knee high gladiators like stylish celebs Kourtney Kardashian, Bad Girl RiRi (aka Rihanna), and Jenny From The Block (J. Lo). Or if you're more comfortable with the basic gladiator style like the Olsen Twins, Angelina Jolie, and Vanessa Hudgens, then have no fear because I've got the perfect outfits for each style!
Try a super feminine look with a peplum top and floral print shorts. Grab a pair of gladiator sandals with a bold color to add some attention to your feet!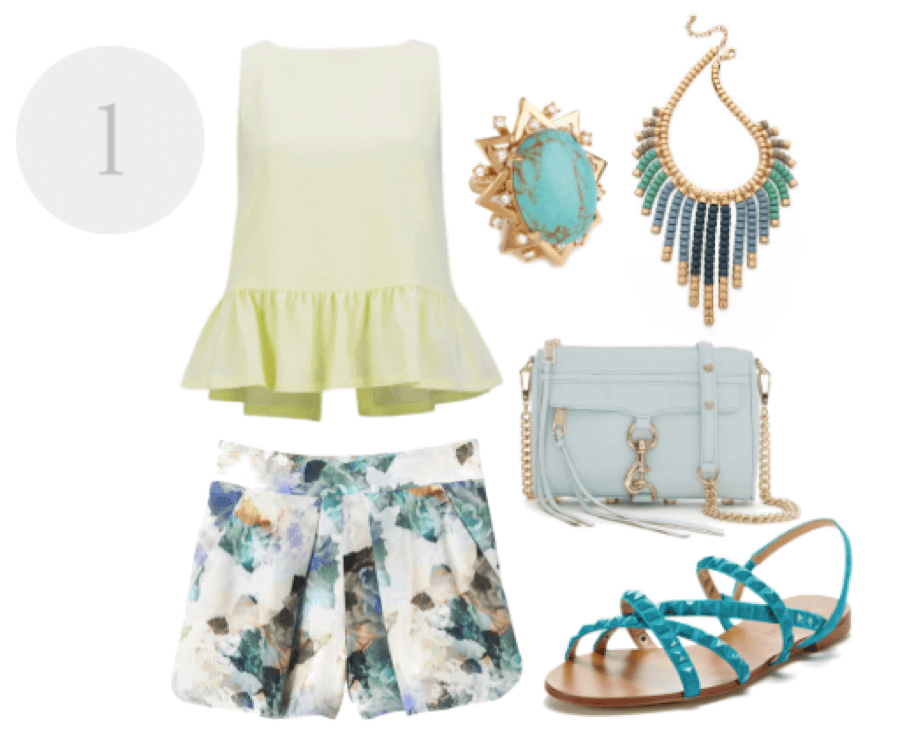 Look 1:
Top: French Connection
Shorts: Rebecca Taylor
Ring: Lele Sadoughi
Necklace: Adia Kibur
Purse: Rebecca Minkoff
Gladiator Sandals: Dakota
The knee high gladiators are so popular for Coachella goers (a girl can dream), so some classic music festival go to's are fringe (check), crop tops (check), kimonos (check), and cool footwear (double check). You'll have that cool bohemian chic vibe going when you slide these awesome sandals on!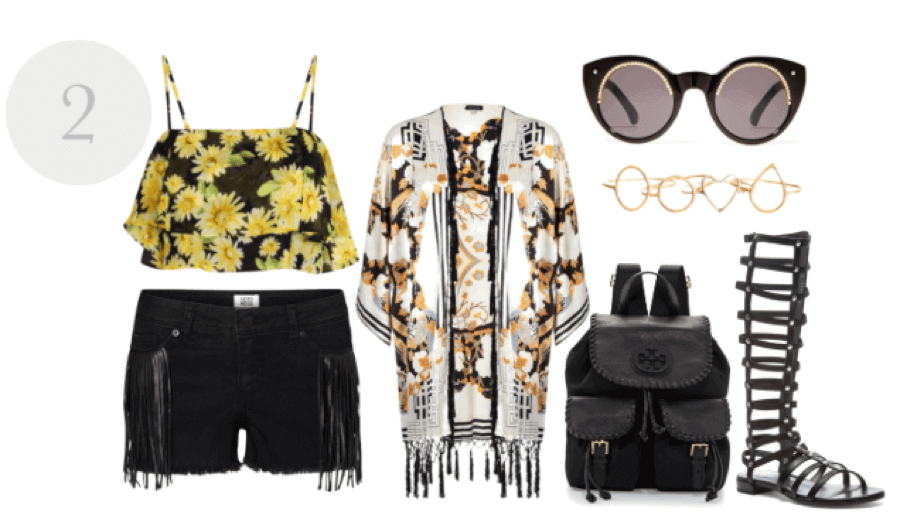 Look 2:
Top: Own The Runway
Shorts: Vero Moda
Kimono: River Island
Sunglasses: Nasty Gal
Rings: Ariel Gordon
Backpack: Tory Burch
Gladiator Sandals: Stuart Weitzman
Want some gladiator wedges to add to your shoe closet? These are beyond perfect for summer. The color is amazing, the height of the heel is reasonable, and it's still in the gladiator style trend, which is perfect. Pair it with a cool print dress and some fun accessories for a date night or a dinner with your girlfriends!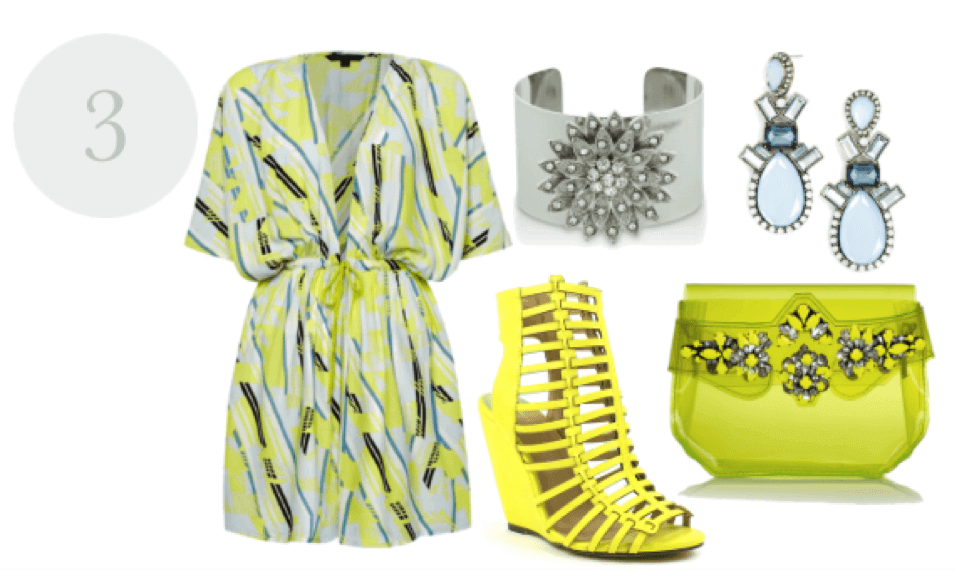 Look 3:
Dress: French Connection
Bracelet: Super Jeweler
Gladiator Sandals: Mark and Maddux
Earrings: Bauble Bar
Clutch: Shourouk
These are so amazing. My two favorite things: heels, and trendy shoes!! Try making a cool geometric outfit with this cut out one piece, which would look so good with these gladiator heels! Try some gold geometric jewlz to add a little bling to the look!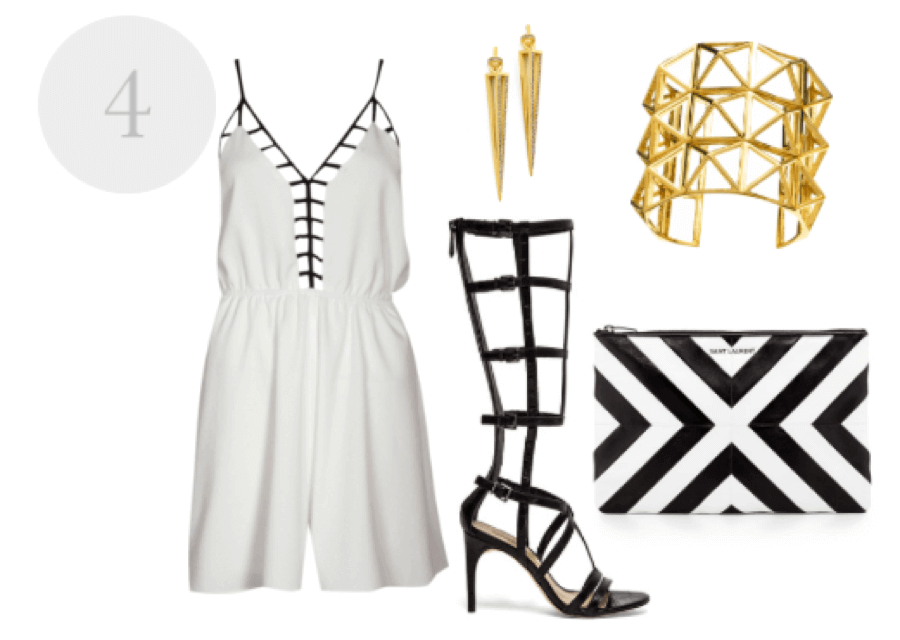 Look 4:
Jumpsuit: BooHoo
Earrings: Paige Novick
Gladiator Sandals: BCBG Maxazria
Bracelet: Jennifer Fisher
Clutch: Saint Laurent
Try these heeled gladiator sandals and pair it with this adorable jumpsuit, and your friends will be green with envy (ha-ha!). Pair it with some amazing Stella & Dot jewelry, but keep it to a minimum so you don't create chaos!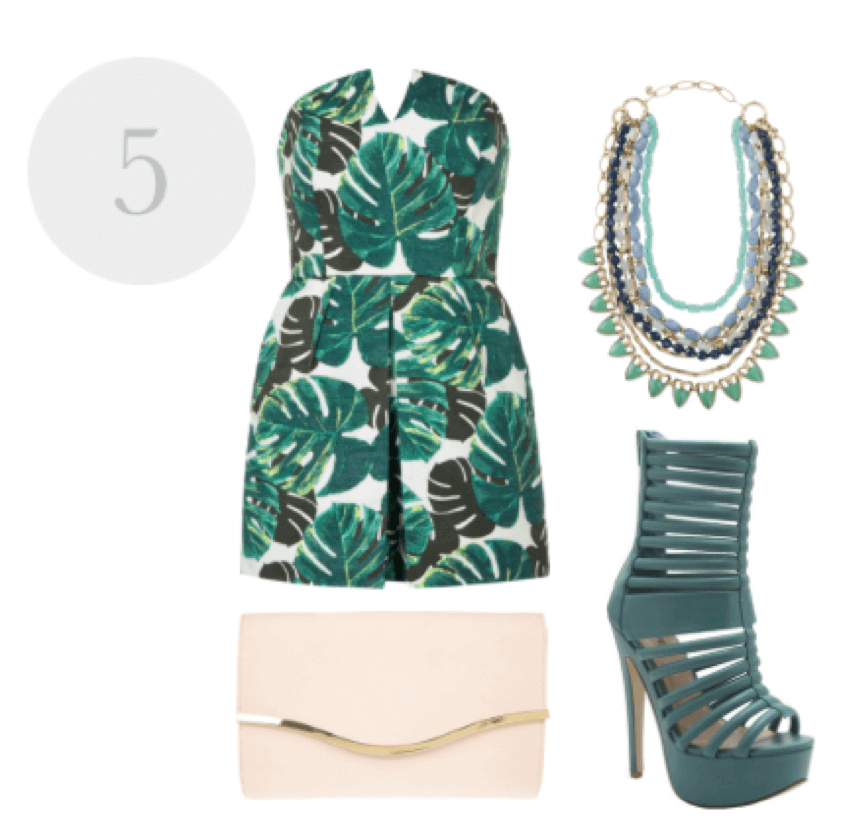 Look 5:
Jumpsuit: Topshop
Clutch: Dorthy Perkins
Necklace: Stella & Dot
Gladiator Sandals: Bumper
Are you going to try out the gladiator trend? What ones are your favourite? Let me know @TOCityGossip @Mel13Marchand

About Melissa Marchand
I am originally from Nova Scotia, but in 2013 I moved to the 'big city' of Toronto to study fashion. I am a big believer in following your dreams, working hard but staying positive, and taking advantage of any opportunity that comes your way. I love yoga, wine and high heels…and wine. Follow me on Instagram @melissamarchand and Twitter @Mel13Marchand.