Look Book – Denim on Denim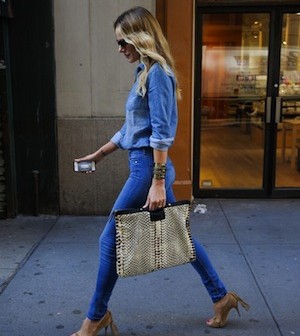 Sometimes there's a trend that you love immediately, and sometimes there's a trend you hate. Other times there's trends that you have to try out yourself, or wait to see it on other people. The "Canadian Tuxedo" was one of those trends that I had to see on others first, but once I tried it, I loved the idea of mixing denim. You have to be careful though, because if you don't do it properly, the Canadian Tux can look like a hillbilly uniform, so check out these four tips to look good in mixed denim!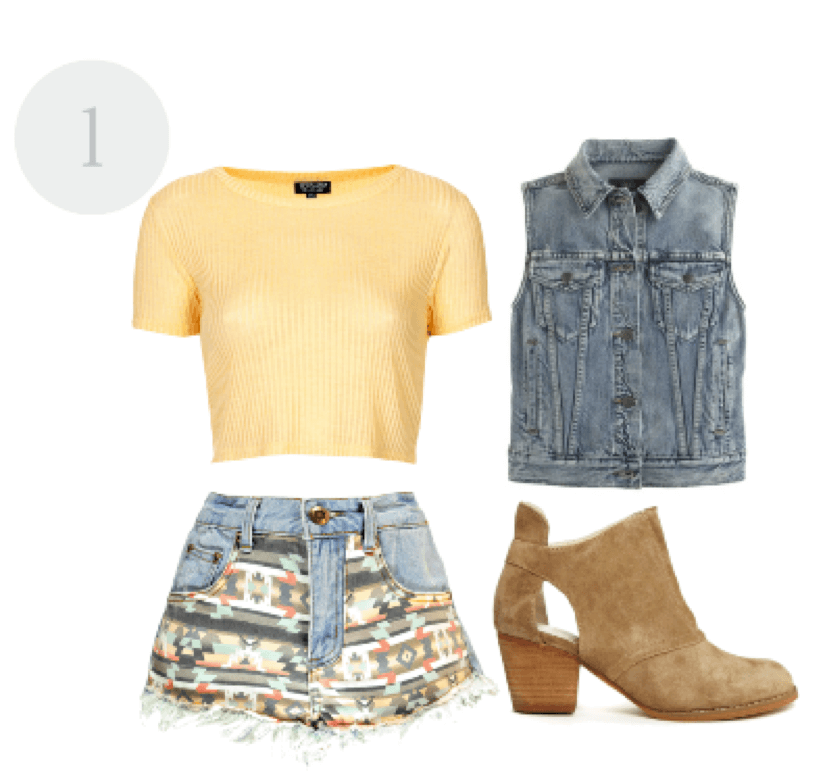 First tip of the day, try a pair of shorts with some cool detailing to chop up the denim overload. Try a cute aztec print, or even some lace detailing would be cute!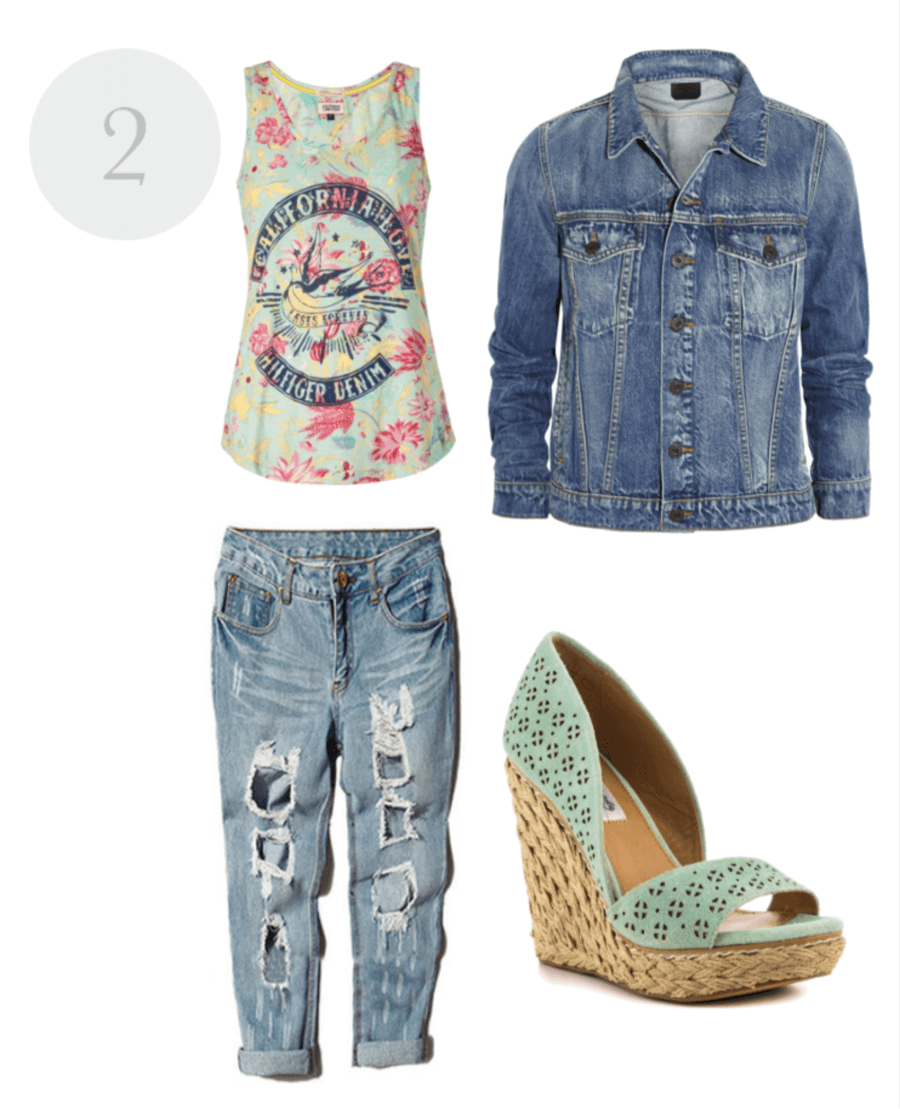 Second tip of the day: throw on a top with a cool print or a bright color, and add some femininity to the mix with some adorable wedges!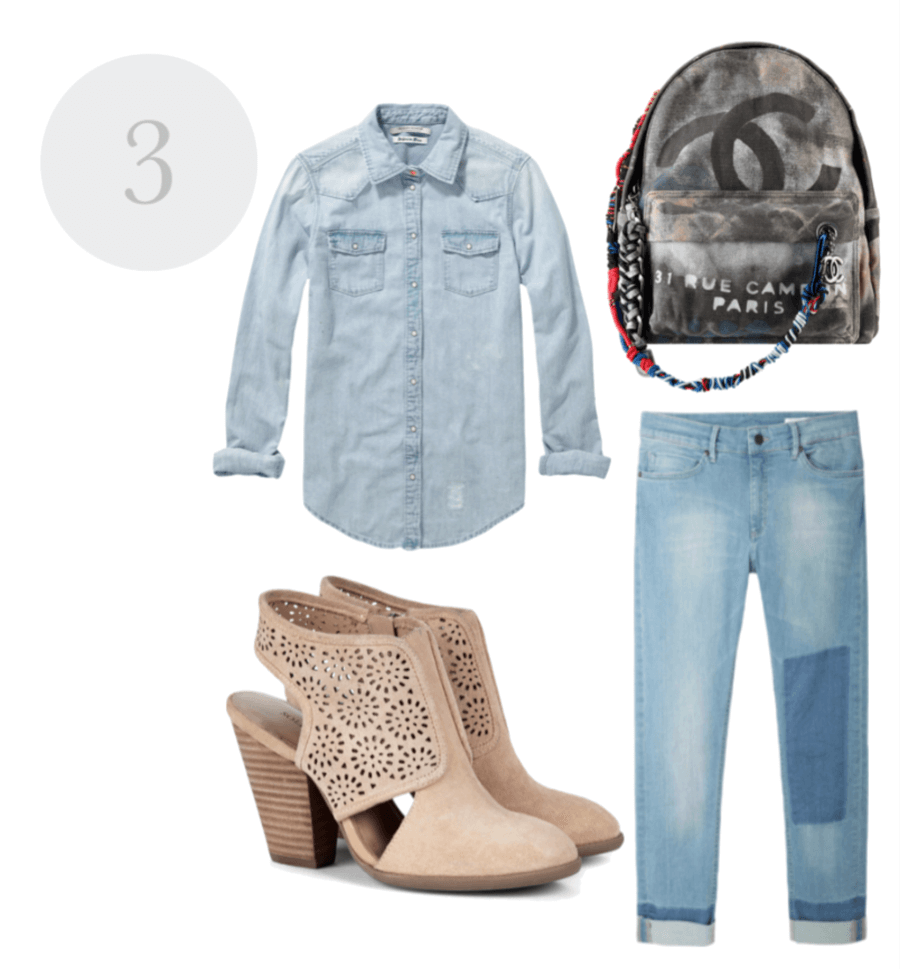 The third tip to remember is that patches are easy to pair! If you've got a pair of jeans with different denim patches, pair it with a denim top for the full effect of the Canadian Tux!
Look 3:

About Melissa Marchand
I am originally from Nova Scotia, but in 2013 I moved to the 'big city' of Toronto to study fashion. I am a big believer in following your dreams, working hard but staying positive, and taking advantage of any opportunity that comes your way. I love yoga, wine and high heels…and wine. Follow me on Instagram @melissamarchand and Twitter @Mel13Marchand.