Look Book – Bomber Jackets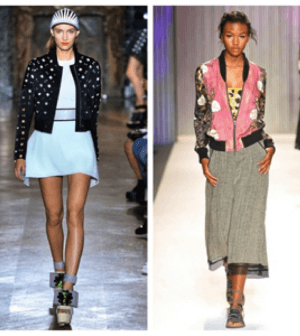 Bomber jackets are making a comeback this year ladies, so get ready for this spring 2014 trend. John Galliano, Stella McCartney and Victoria Beckham have all showed these pieces for this upcoming Spring/Summer season, and the trend has trickled down to retailers such as Zara, Forever 21, Rag & Bone and The GAP. This street chic jacket can be styled so many different ways, with heels, flats or sneakers. Try some leather pants with a sneaker wedges and a relaxed tee for a more casual look, but if you're going for a contrast of the boyish-feminine look, try out a bomber jacket with a floral print, a cute tank and some fabulous heels! This trend is taking over the runways, malls and our closets.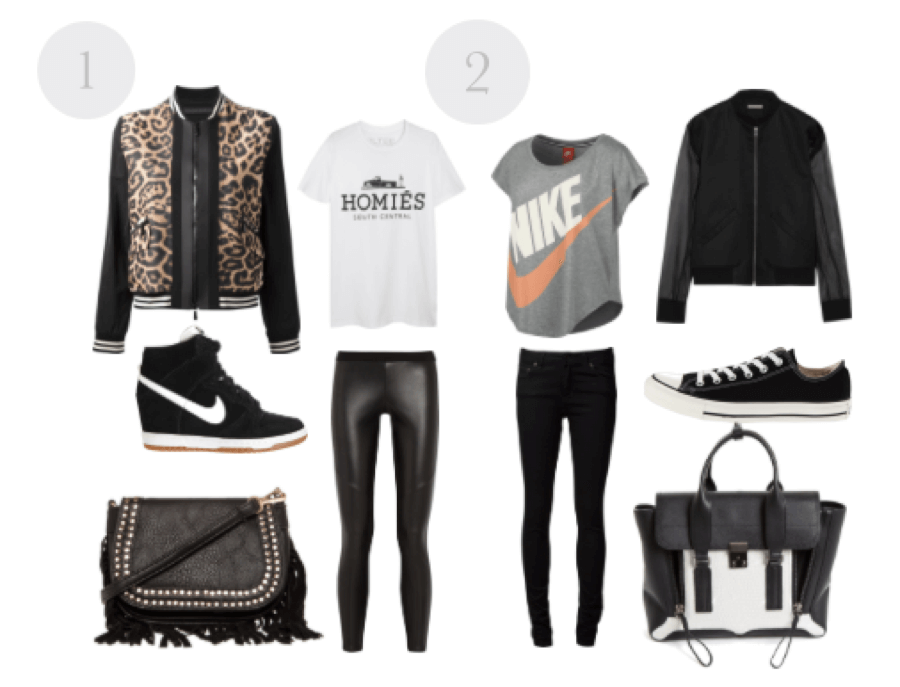 By pairing a bomber jacket with some black pants, a graphic tee, and some sweet sneaks, you ladies will look so casual chic everyone will be wanting your style! Keep it all black, or black and white for a very relaxed "it-didn't-take-me-long-to-get-dressed-but-I-still-look-awesome" vibe.
Look 1:
Jacket: Ermanno Scervino ($1,878)
T-Shirt: Brian Litchenberg
Shoes: Nike
Purse: Dailylook.com
Pants: Michael by Michael Kors
Look 2:
Jacket: Victoria Beckham ($3,688)
T-Shirt: Nike
Shoes: Converse
Purse: 3.1 Phillip Lim
Pants: Naked & Famous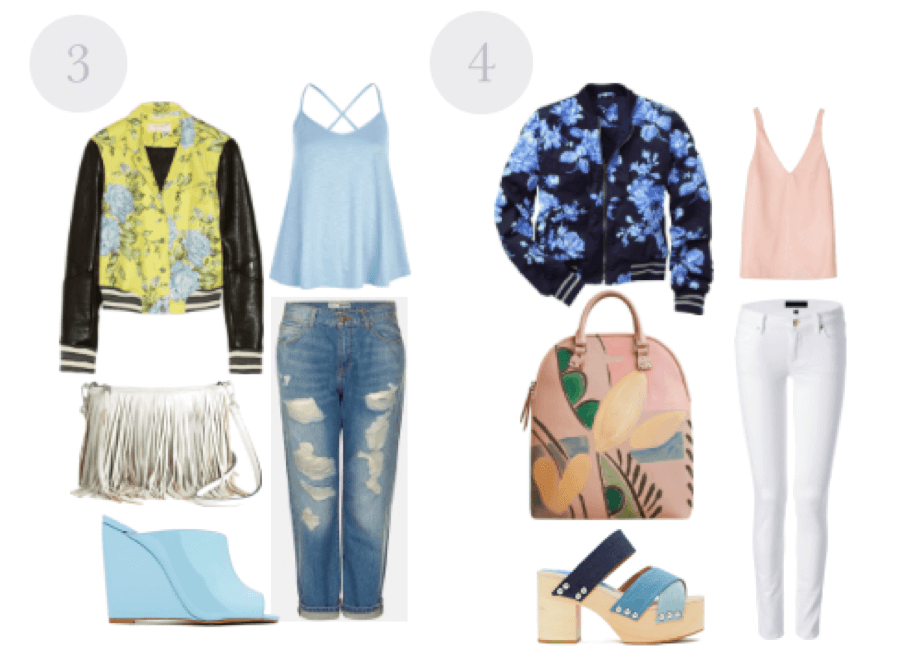 Add some femininity to your boyish bomber jacket by going for a bold print. Pair it with some super cool heels, a loose tank and a trendy bag and your friends will envy your insanely trendy spring style!
Look 3:
Jacket: Rag & Bone ($318)
Shirt: River Island
Shoes: Jeffrey Campbell
Purse: Rebecca Minkoff
Pants: Topshop
Look 4:
Jacket: GAP ($65)
Shirt: Tibi
Shoes: Jeffrey Campbell
Purse: Burberry
Pants: Juicy Couture
Let us know what your fav spring trends are @TOCityGossip @Mel13Marchand
Melissa Marchand

About Melissa Marchand
I am originally from Nova Scotia, but in 2013 I moved to the 'big city' of Toronto to study fashion. I am a big believer in following your dreams, working hard but staying positive, and taking advantage of any opportunity that comes your way. I love yoga, wine and high heels…and wine. Follow me on Instagram @melissamarchand and Twitter @Mel13Marchand.