I'm on an eternal Quest to discover Toronto
Ok, so maybe the Zelda reference is lost on some but the tag line stands, we all want to discover Toronto in all its glory. It is, after all, your home and one of the most unique cities in North America. But sometimes the explorer in us takes a hiatus and opts to frequent the areas and places we've become familiar with, maybe because of convenience, or maybe because we just don't know where else to try. Here's a unique concept that will resurrect your sleeping adventurer – try an UrbanQuest.
Currently offering quests in Ottawa, Kingston and their newest addition Toronto, www.urbanquest.com is directed at those of us who need a little oomph in our urban explorations and those of us looking for a unique date idea. For a small fee you receive a quest which you can start at any point and are given a choice of cuisine for a mystery restaurant booking at the location of your finish. Once you begin your quest you have about 2 hours to complete it, walking up to 4 km around unique areas of Toronto looking to solve your next clue. The quest itself comes in the form of a PDF and includes all kinds of fun puzzles including simple Q&A about the city, visual clues, mental rotation tasks, word scrambles, and crossword puzzles. Basically, it means you get to flex your brain muscle along side your hamstrings. Your prize at the end of it all, is bragging rights among your fellow adventurers and a nice meal at a secret location.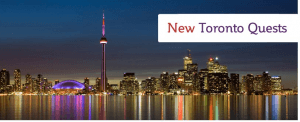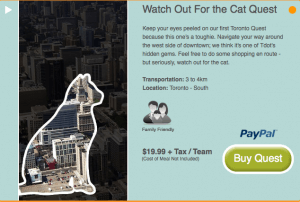 I personally pre-booked my launch time for a sunny Sunday and was impressed with the setup of the launch. You select the date, time, and choice of food (all organized into cuisine and price range) varying from full steak dinners to just a cup of coffee or you can simply opt out of the meal completely. Once your launch is scheduled you get a hefty PDF package of clues which I was also impressed with. My initial concern was "what if I don't know the answer?" but they thought of that too, the package comes with a complete answer key at the end. Sticking with a true adventure spirit we opted to complete the clues of our first destination while walking to our starting point and immediately found ourselves in an environment we'd never been in, in a good way of course. After a nice, long walk and plenty of building searching, landmark ogling, and sign decoding we arrived at our final destination. Unfortunately we encountered an issue with the mobile site that receives your final answer to give your final destination location and we were left stranded without a place to eat. Fortunately Toronto is full of tiny bars and restaurants and finding a place to celebrate our victorious quest was not an issue.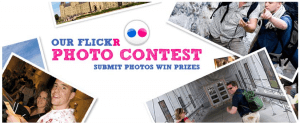 I was overall impressed with the idea of an Urban Quest and the creators indeed floored me with the intricacy behind the Toronto quest, but I was disappointed in the failed mobile site and would recommend a text in service instead to target those without a smart phone. I was also taken aback by the issue that your meal is not included in the price of the quest and would have much rather preferred an all inclusive package, something that I can foresee to be a concept that can be expanded to Toronto tourism. However the overall experience was amazing and the customer service was nothing short of impeccable. Our initial restaurant choice was not available so I promptly received an email from an agent who was more than helpful at booking an even better location (which we were unfortunately unable to get to).
If you have an adventurer's soul, and want to see Toronto through a different light then an Urban Quest is most definitely for you. If you want to wiggle your way out of dinner and movies and are looking for a unique date idea that utilizes our wonderful summer weather, then you may want to consider an Urban Quest. And lastly, if you're as competitive as I you can turn an Urban Quest into your own version of the Amazing Race and show the streets of Toronto what you're made of.