Hot Mess Ahead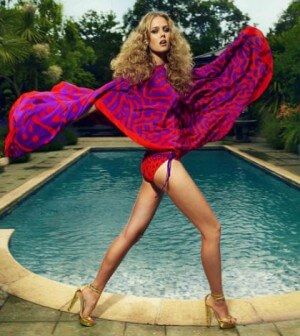 Picture this: It's a steaming hot day and you're running back to the office after your lunch break with a single bead of sweat dripping down your forehead. Your dress is sticking to you in the most unforgiving places and your hair looks as if you just stepped out of an hour long booty-busting hot yoga class. You can basically feel your body melting away slowly, as you try to still look effortlessly cool, like you're some sort of etherial goddess that is unaffected by Mother Nature. Upon slipping back into your desk, the air conditioner kicks in like a cold wave of dry-aired pleasure. Your dress has dried, but now looks like a wrung-out dish towel with sweaty discolouration and the stench to match. Your hair… well let's just say it's reminiscent of an early Rod Stewart album cover – you essentially look like a drowned rat. To be upfront, you're a hot mess – literally.
Rather than succumbing to the sweaty, sticky, and completely unflattering effects of humid weather, fight back! You're a strong, independent woman, and the last thing that's going to ruin your day is some upper lip sweat. Bitch slap Mother Nature and tell her who's boss. No one and nothing is going to stop you from looking fresh and composed this summer (but only if you follow my foolproof tips!).
Tip #1: Complexion, meet Primer
Start every makeup application with a thin layer of oil-free primer. My current fave: Becca's Ever-Matte Poreless Priming Perfector. The smallest dab can easily cover your entire face, and creates a shield that will keep your makeup in place all day long. Don't let sweat get the best of you, and take the extra thirty seconds to protect your face from the awful aftermath of humidity.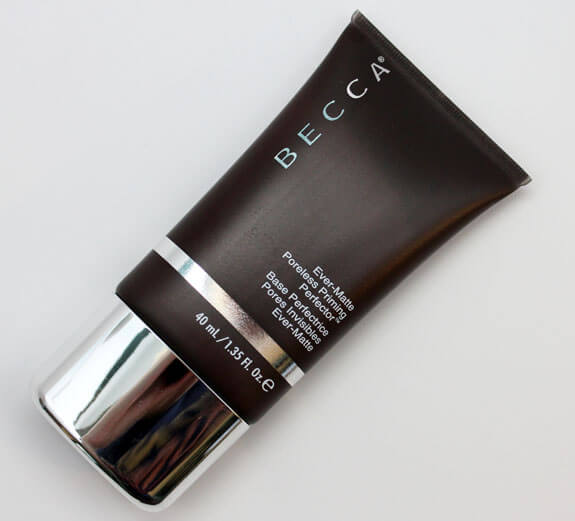 Tip #2: Skip the foundation
Absolutely nothing is more unflattering than a woman's liquid foundation slowly dripping off her chin after she has walked five blocks in the summer heat. If you haven't been there yourself, you've definitely seen a woman in this predicament and thought to yourself, "Poor girl". Stop the pity party! The only way to avoid this beauty faux pas is to nip it in the bud. With summer sun comes freckles, tans, and naturally clear complexions so put down the three step deluxe foundation palettes that we all invest in to look flawless year round, and stick with a simple bronzer. Adding a little bit of warmth to your cheekbones and T-zone is all you need, and your face won't be weighed down by extra makeup that isn't needed.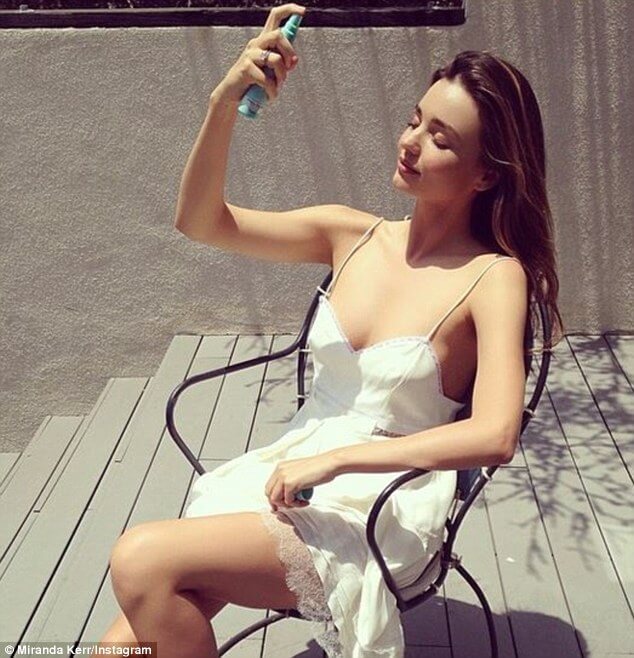 Tip #3: Spritz away
Summer is the time to lose your inhibitions and stop caring about always looking perfect. We all dream of our hair finally sporting the effortless beach wave, we head to work with sand still in our shoes from the weekend, and we start happy hour at noon as often as we can (no shame). So I'll be the first to admit this in the spirit of letting loose this summer: I wholeheartedly and without disgrace carry around a spray bottle filled with rose water that I spritz on my face and hair regularly. Yes – I am that girl in the subway essentially showering with my spray bottle without a care in the world. I am running to the ladies room three times an hour when lounging on a patio for a quick refresher. To be honest, I've spritzed while crossing a major intersection. And IT IS THE BEST FEELING EVER. I've gotten over the confused looks from men, shameful cut-eyes from older ladies, and the laughter of small children. Because when you are spritzing past a woman on the same page, that nod of approval is all you need for affirmation. It'll keep you cool, refreshed, and give you that dewy glow while your friends look tired, drippy, and just plain sad. Spritz away ladies!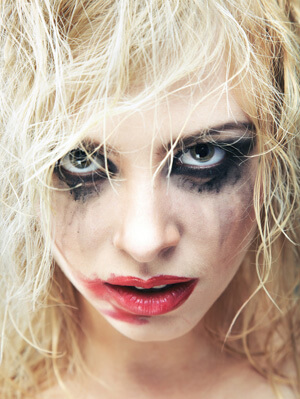 So needless to say, I think it's time we take this summer by storm, and finally put our feet down and stand up for our right to look great no matter the weather. Humidity can suck it, because we are fab, fresh, and looking like a tall, cool glass of mojito! Take that Mother Nature.

About Megan Dussin
Megan is a marketing student living in Toronto, working in fashion merchandising. She spends her time scouring thrift stores and flea markets for the perfect vintage pieces, sipping coffee on her balcony with friends, and exploring the city on foot. Obsessions include anything black, leather, or shiny. Follow her on Instagram at @megadeexo