Hey Listen! Check These Guys Out: Dwayne Gretzky
I had never seen The Horseshoe as packed as I did a few Fridays ago, when I caught the incredible superband Dwayne Grestzky. Now, when I say "packed", I mean wall to wall, every last person who was able to get into the room was in the room. Nothing beats watching an awesome band: unless you're watching an awesome band in a buzzing, sweaty room.
The hilariously named Dwayne Gretzky (nothing rules more than a band with a sense of humour) is an 8-piece cover band, which is made up of members of other super rad bands like July Talk, Sweet Thing, Al x, Our Lady Peace, Sheezer, and Dustin Bentall & the Smokes. These guys and girls are super talented, and they rock incredible covers of songs I can guarantee that you already love. They even do a bad ass cover of 'Under Pressure' that is perfectly executed, which in and of itself is a huge feat.
I was also really impressed with the level of commitment from the room full of fans: there were clearly some people who planned their weekend around this show (and for good reason). There were definitely more than a few fan girls (and boys!) who seemed to preempt each song, getting excited for their favourite covers.
Dwayne Gretzky just wrapped up a residency at the iconic Horseshoe Tavern, where they played every Friday in February, and each show was completely sold out. You'll have to keep an eye on their website and Twitter page for upcoming shows, but I'll also be sure to let you all know when these cats are playing, so you'll have no excuse to miss them!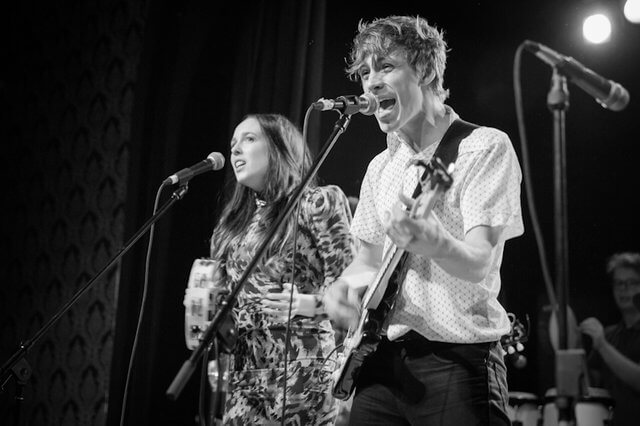 http://www.dwaynegretzky.net
Twitter: @Dwayne_Gretzky
About Alex Payne
Alex Payne is a fashion student living in Toronto, and a complete pop culture junkie. She's an avid blogger, writing about beauty, fashion, dating, music and film. She's obsessed with cupcakes, Kate Spade and The Simpsons. Oh, and vodka.