Drinking Wine on a Budget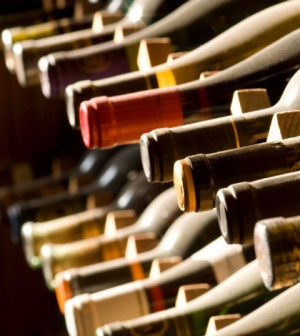 I prefer to call it drinking wine on an economically responsible lifestyle. I realize we often need to prioritize our expenditures, make trade-offs between certain non-essential spending habits, but eliminating wine? Mon Dieu, Non!
Fear not, my car has spots of sunburnt orange tones that were not part of the original color scheme and Value Village is not foreign territory to me , so I think I am a good candidate for this topic. I can find something for your own bougette by selecting destinations less traveled. Let me take you on a low-cost backpack wine trip around the world. Fasten your seat belts, sit back, relax, and, (oops, wrong job).
First stop Italy, a little further away from the well-known Barolo and Barbaresco, we travel to Sicilia. We find some of the oldest viticultural regions; finally old is a good thing! This area gives birth to familias of IGT's (Indicazione Geografica Tipica), and Vino da Tavola. They're beautiful year after year; I'm talking about the wine. No parli Italiano? No problem, you can speak the local grape varieties: Inzolia (aromatic, citrus), Catarratto (full bodied, fresh), Frappato (red fruit, lighter), and Nero d'Avola (structured, dark). Match any of these producers: Cusumano, Donnafugata, Planeta, or Tasca d'Almerita, and the result is a perfect match at any price point.
Pick up your backpack, as it's time for a siesta in Spain. Tourists flock to the south, so let's head north to Galicia. The constant wind and rain make me take shelter and enjoy a glass of local Albariño since this thick skinned grape can endure all this water and deliver an aromatic, acidic, and alluring wine. Bodegas Viña Nora or Bodega Godeval is a good start.
Grab your glass to North Central Spain for a quick stop in Rioja at the Santiago Ruiz winery. Not convinced? Try the Tempranillo, Garnacha, or Malvasia based wines in Bodega Terras Gauda, Muga, or Viña Tondonia.
Passport check in Portugal, where mediocre wine has been replaced by quality over quantity. Look for Quinta do Minho, or Vinhos Borges involving the Loureiro or Castelão grapes.
So many countries, so many wines, so little time! Chill in Chile for a while, and enjoy their signature grape; Carmenere. You can easily find good value for your pesos by harvesting a bottle from Casa Silva, De Martino, Errazuriz, or Koyle, just to name a few.
Finally Australia, it's not just about vegemite mate! Straight to Barossa Valley where Shiraz is not the only big business, here a blend of Grenache, Shiraz, Mourvèdre (GSM), is done in the same French fashion of Châteuneuf-du-Pape. You can find reliable and affordable wines with D'Arenberg, Grosset, Grant Burge, and Yalumba.
Need more suggestions? Visit a tasting event, buy smaller bottles, or form your own tasting group.
Of course, sometimes we need to look no further than our own backyard. We have a great example of Ontario wines. They are accessible, available, affordable, and that's my Triple AAA rating!

About Sommelière Mimi
Sommelière Mimi was born in Montreal in a wine loving family. Her wine tasting experience dates back to an early age and after studies in English Literature, Languages, Medical Laboratory, and even a Pilot License, she finally decided to officially learn the language of Cava, Prosecco, and Vitis vinifera by obtaining the Sommelier Diploma. Her "day job" as a Flight Attendant enables her to keep discovering products from around the world. Mimi has decided to pursue her wine studies and also share her joy in discovering wine.