Up Close & Personal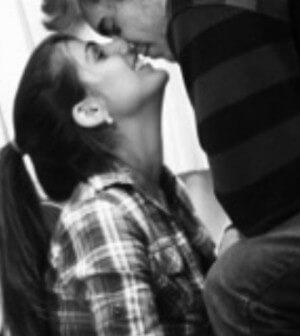 Ahh, the beauty of relationships! They can either go horribly right or horribly wrong. However, my favourite is when they start out right and then just fall apart in your hands. Who doesn't love a good heartbreak? Below you will find the up close & personal, insider scoop, on all of my wonderful experiences with relationships and why I should just quit while I'm ahead.
The First Love
Remember when you would look down the hall and there would be this one guy that could literally stop your heart when he smiled at you? I think The Lord of The Rings got it right when they said, "the one ring to rule them all". He definitely was the one guy to rule them all. The one guy that could put everyone to shame and I would stare at him for years just hoping that one day he would notice me. Well, one day he did, and after that there was no going back. You know what I mean – he was my first serious boyfriend and my first love. I would doodle his name in my notebook and plan our lives together; it had never occurred to me that one day we might break up, or that he was anything but perfect. Obviously at the time I couldn't see it but there were some serious signs that should have stopped me from falling head over heels.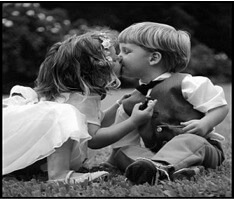 First, he was 4 years older, and you can't help but wonder why someone that age would be dating a high school girl. Second was his inability to ever want to hang out with my friends; at the time I just saw it as him not wanting to hang out with younger kids, but as I'm now older and wiser I'm kind of seeing that as an issue. Finally, there was that whole him not wanting to go to prom with me. Someone call the referee and give this man a red card because I should have known this was doomed from the start. Being young and naïve I thought our relationship was perfect, so when my impending heartbreak came along I was shocked and devastated. Not only was the break up hard and drawn out, oh no, it ended with him leaving the country and getting back with his ex-girlfriend aka his first love! Talk about a hard pill to swallow. But hey, what doesn't kill you makes you stronger, right? You can only go up from here!
University Chaos
Enter the men from my university experience, you know the types – they either just wanted to have fun, go out and party, or would totally be down for a relationship with you…just as long as you were okay with him dating your entire sorority house as well. Ahh, young love, those were the good old days! First and second year university was a blur; it included a long list of dates and break ups with some wonderful and not so wonderful men. However, as I got older I realized that I was looking for that special someone. I finally found him in none other than my on and off again friend with benefits. Now, we were a great couple. We had all the same group of friends, got along famously, and had both experienced that first love heartbreak. What could possibly go wrong?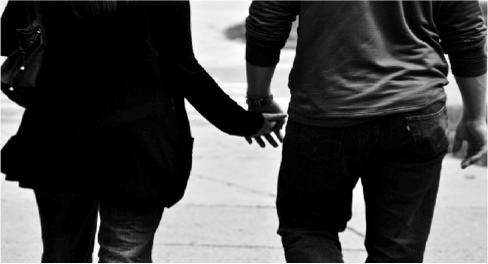 We were never really jealous of each other, and were perfectly okay when one of us would go out with out the other. Our parents lived in different cities so we never had to worry about family drama and our best friends were even in relationships with each other! Match made in Heaven right? Wrong. Enter the beautiful country of Australia where he decided to spend a summer to visit family and soak up some sun with some friends. That trip was nothing but a curse. He ended up loving it so much that staying became a realistic reality and then there was that beautiful blonde surfer instructor…yea this didn't end well for me. Yet another painful heartbreak that ended with me losing my boyfriend and best friend to another country…and another girl…AGAIN.
The Bad Boy
Let's just say after that I went through a bad boy phase. I wanted it all; the tattoos, the smoking, the excessive drinking, the clubbing – all of it. I found my knight in shinning armour. We began a relationship that was shall we say 'dysfunctional'. I don't think we ever went a week without getting into fights over anything and everything. When we were angry, we were angry, but when we were happy, boy, were we happy. Do you guys remember Ronnie and Sammie Sweetheart from The Jersey Shore TV show? Because that was me and this guy – just completely unbearable to be around! But somehow we made it work for quite sometime, until we inevitably realized that although we cared about each other, we weren't right for each other. And of all the heartbreaks, that one hurt the most. He wasn't my first love or my best friend, but at the time he was perfect for me.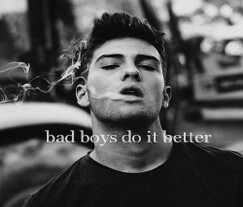 Older and Wiser
So, as I look back at my relationships I realize that although most ended with them leaving the country, I still hold them all dear to my heart. Every relationship is a learning experience whether at the time you realize it or not. What's next for me you ask? Well, I believe I have entered into a new phase of my life; The Professionals. This is a total 180 from what I've been with before but I'm definitely enjoying myself! If there's one thing these past couple of relationships have taught me it's that I should never define myself or my happiness based on someone and I encourage all of you to do the same. There's nothing wrong with being in love or being single but never let the end of a relationship be the end of you! We're all stronger than that so I encourage you guys to hold your heads up high and remember, everything happens for a reason! XO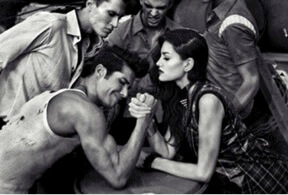 About Jasmine Shanelle Roberts
Jasmine Roberts is a media student with an honours degree in Communications who lives in Toronto and is obsessed with pop culture, the media and all things entertainment. She completely believes she is married to Perez Hilton and spends the majority of her attention on writing about music, film, entertainment and life in Toronto. She loves to cook and cannot get enough of drama TV. Follow her @Jshanelle335