Chic for Cheap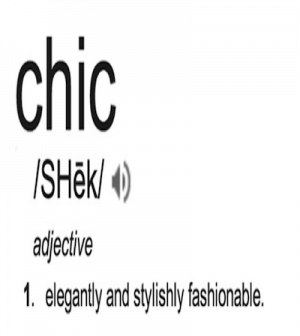 Chic: in my eyes this word is usually associated with my bank account being very sad, and very empty. But it doesn't have to be like that! It's about time we redefine the word chic and find some chic shirts for $20! Shirts are a super important piece to your outfit because it is the main piece, after you pick your top it seems as though the rest of your outfit falls into place. The shirt determines how you carry yourself that day, and how people see you. I have picked a few shirts that are perfect. The fact that they are cheaper allows you to play it up and add some accessories that really make it pop!
You can find this amazing kimono at H&M for only $20, pair it with an awesome dress or a pair of leggings and you are ready for your day out!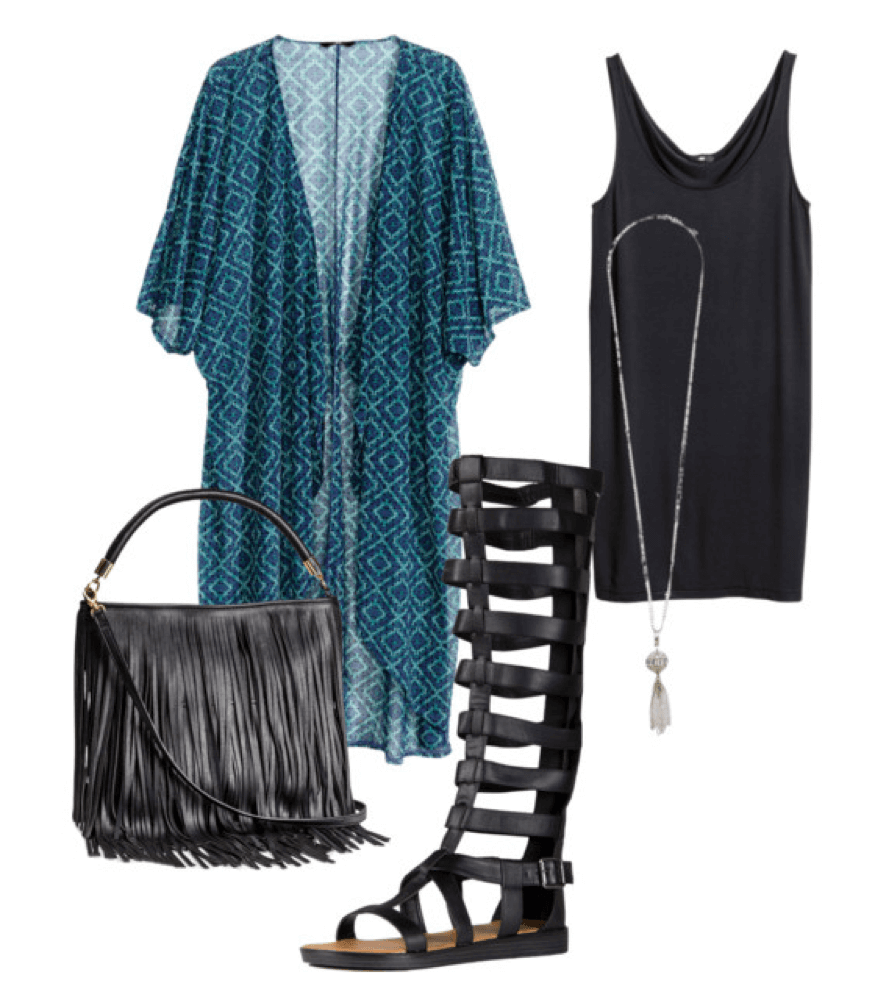 Kimono, dress, and bag H&M, necklace Forever21, shoes 2020 Ave
This shirt comes from Boohoo.com for a small price of $20. It's great because it can be paired with shorts, skirts, jeans, or leggings and no matter what it will look high fashion.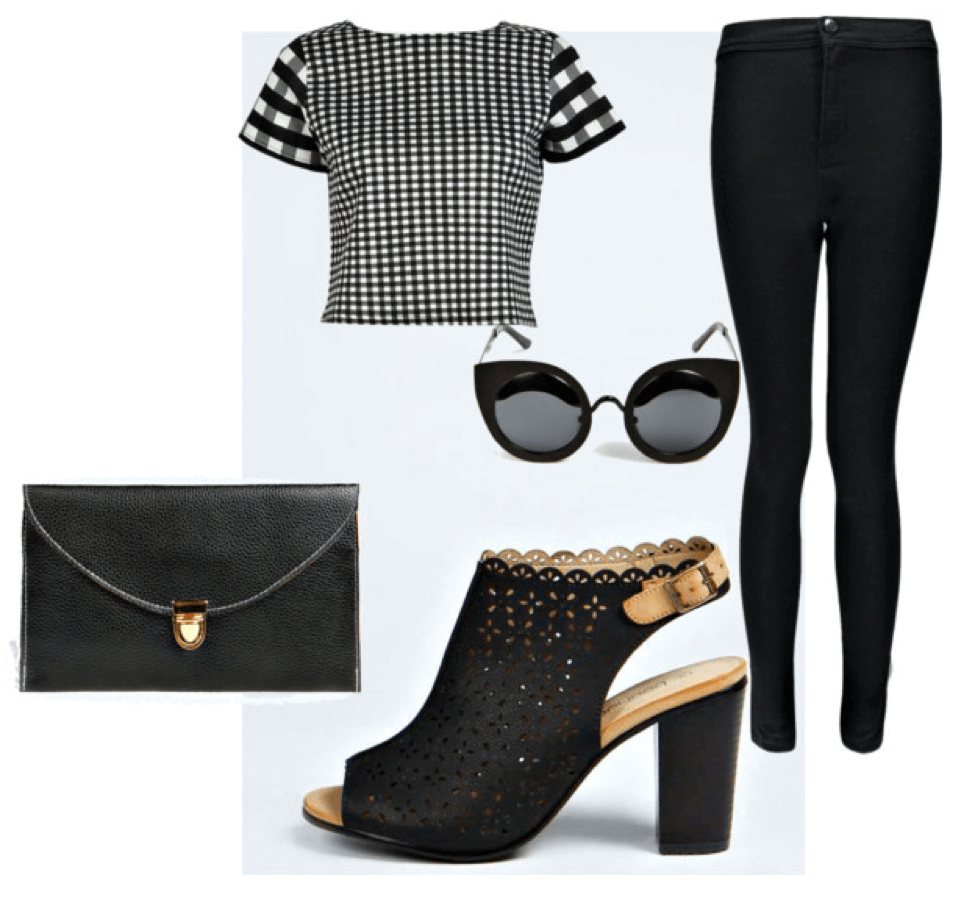 All items from Boohoo.com
This shirt will never go out of style! Sheer black lace and a low back can bring any outfit to life. Its super chic and it's on sale at Aritzia for $25.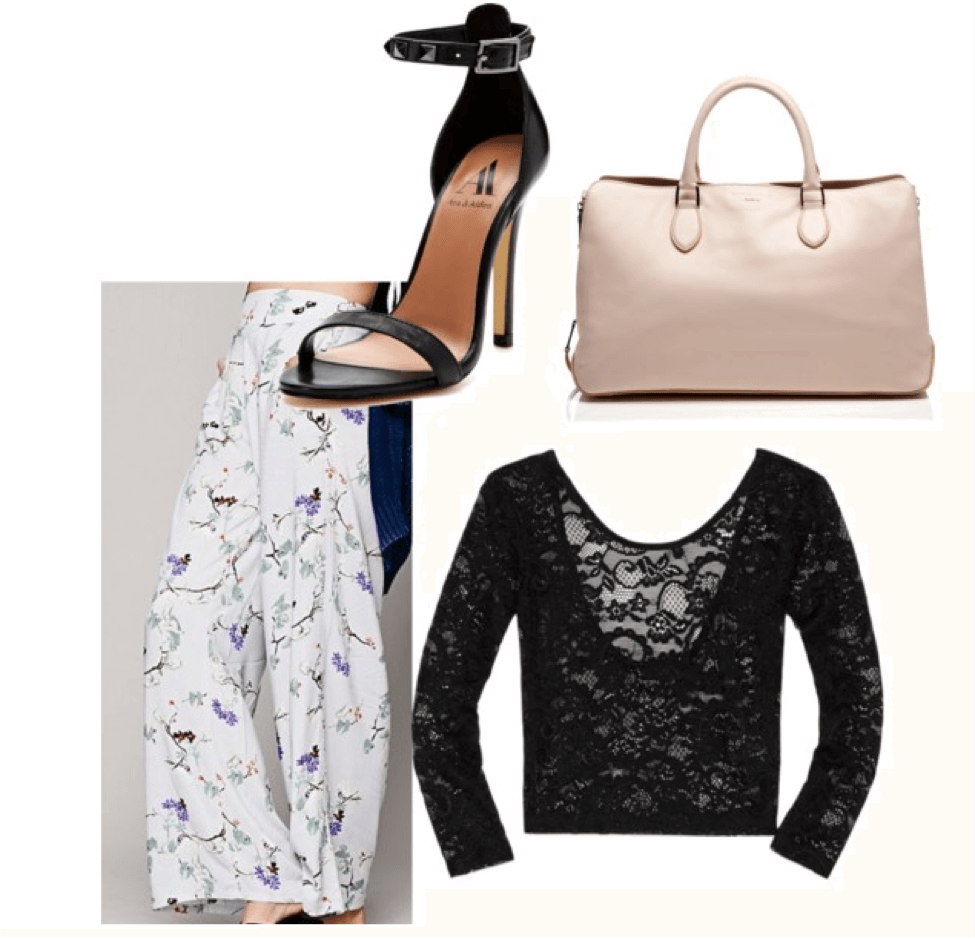 Shirt Aritzia, pants Free People, shoes Ava & Aiden, bag Rochas
This shirt can quite literally go with anything, it's so simple but yet so easy to dress up. Basic shirts are a must have when being chic and it can be found at Joe Fresh for $15.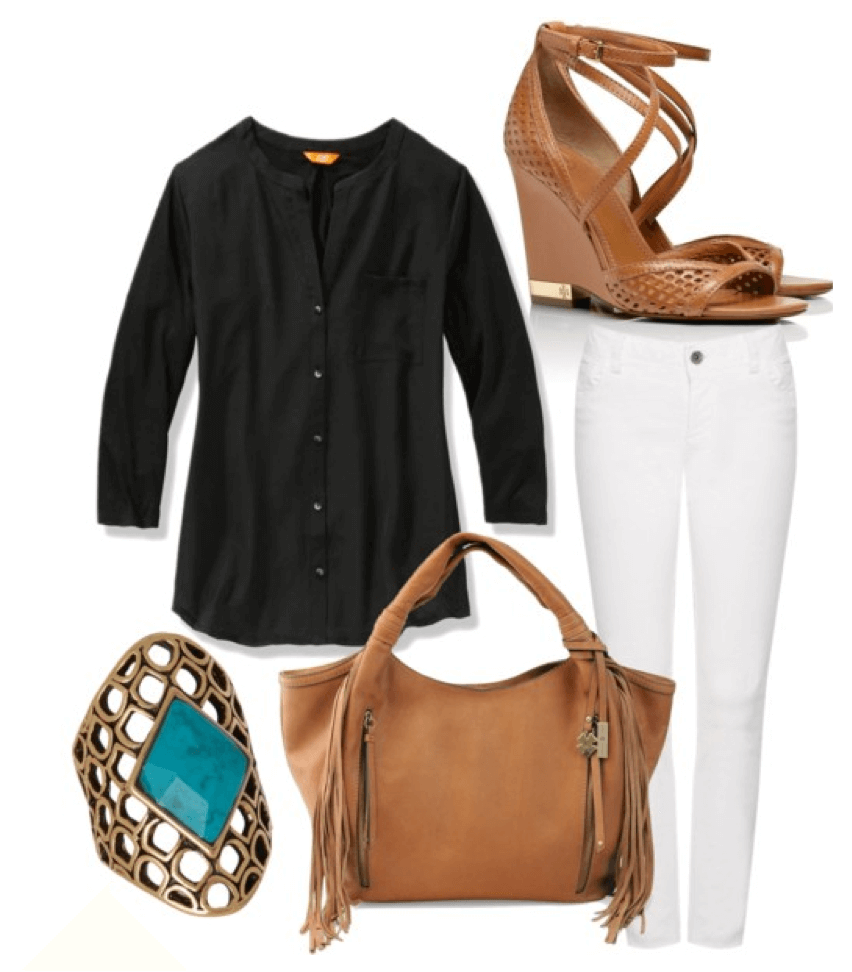 Shirt Joe Fresh, bag and ring Lucky Brand, shoes Tory Burch, jeans Alice + Olivia
]This shirt can also be found at Joe Fresh for $19. This shirt is sheer, and the pattern is beige meaning that it's a shirt that can be easily styled, and it will match everything!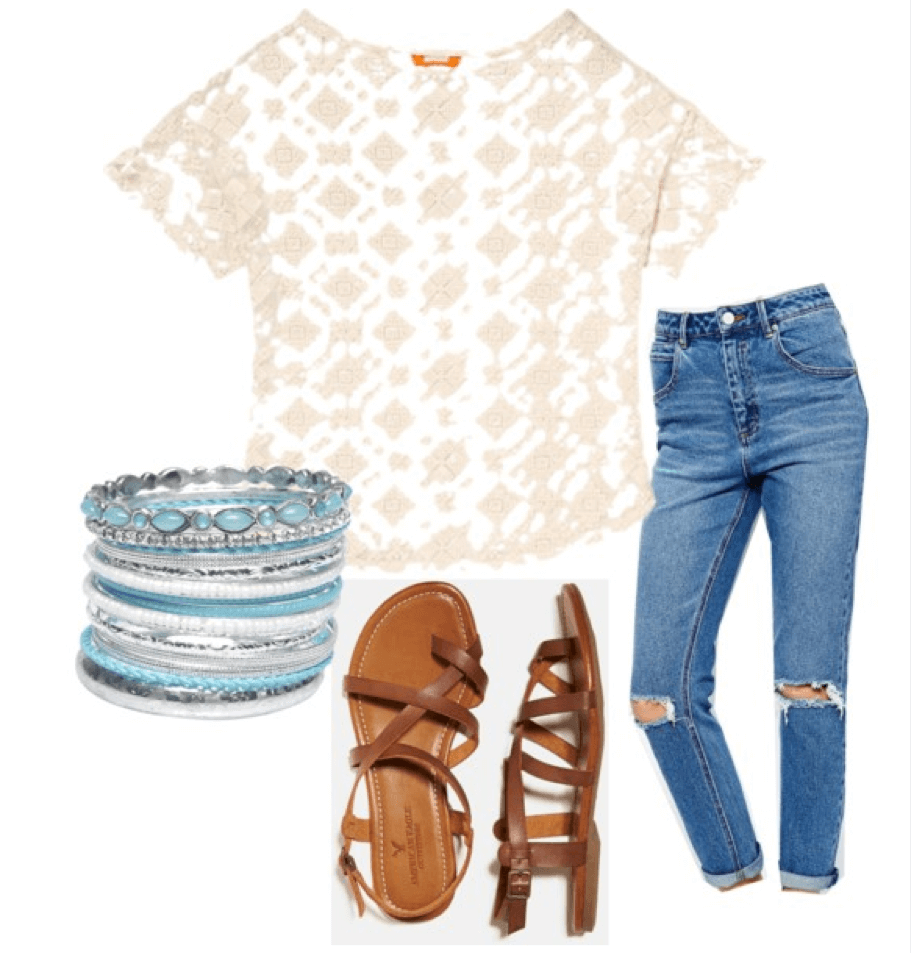 Shirt Joe Fresh, bangles Forever21, sandals American Eagle, jeans ASOS
Forever21 is the creator of this beautiful shirt, it also comes in black and the best part is that it's on sale for $16. It will really dress up your outfit and make it look super feminine.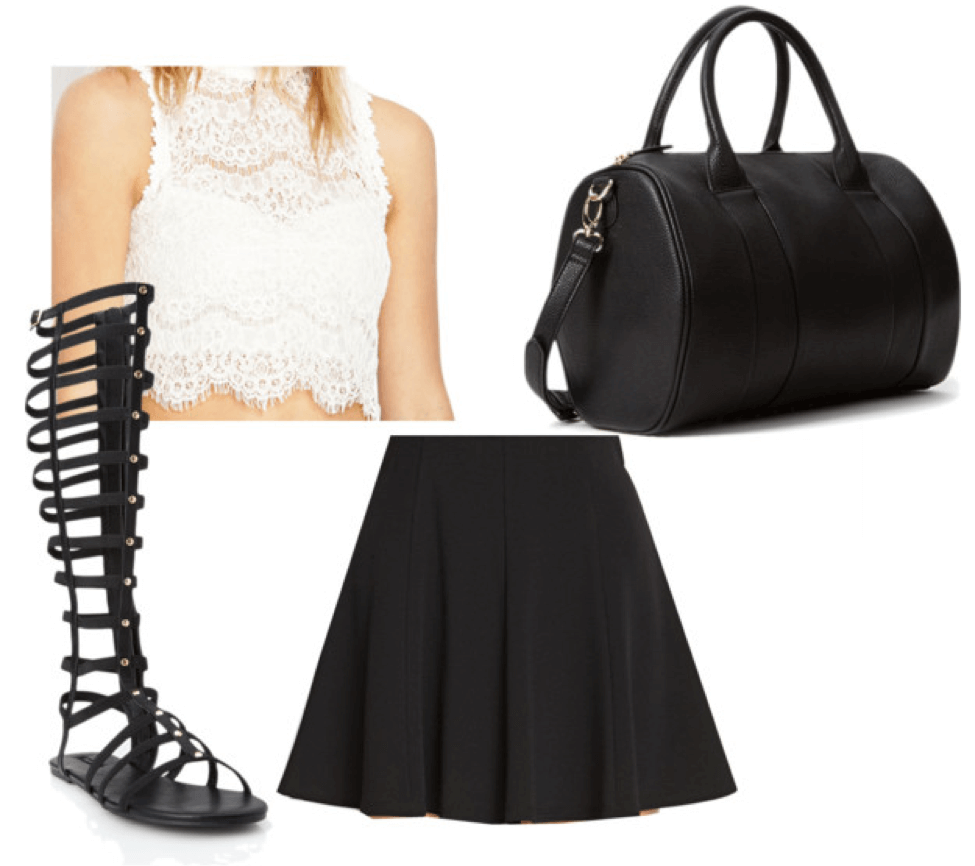 All items Forever21
Boohoo.com carries some amazing pieces, including this one! Their prices are unbeatable and to top it off they often give customers an extra 20% off of orders. This shirt comes to a grand total of $16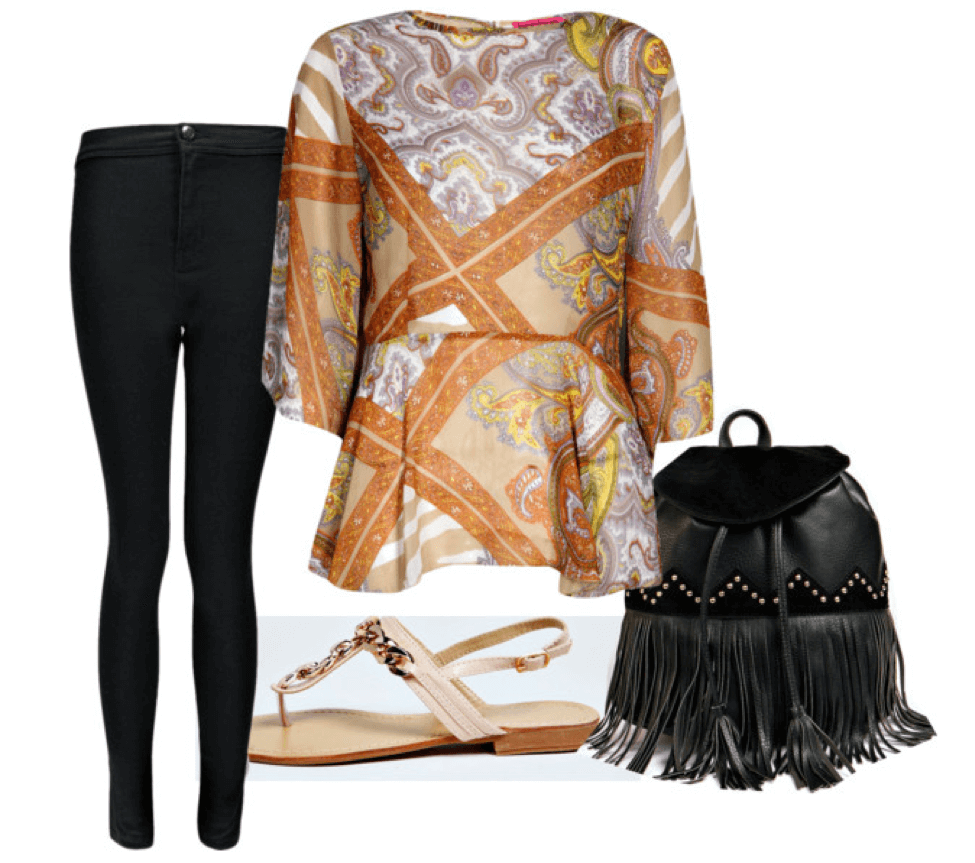 All items Boohoo.com
Happy Shopping! Stay Chic for Cheap.

About Mackenzie Cammisuli
I'm just a girl who adores fashion. I love to browse online, wander in and out of stores as if I'm in an art gallery and truly get lost in the art of creating clothes."I bought a Vogue instead of dinner. I felt it fed me more."(I'm a huge fan of Carrie Bradshaw) Is probably the description of my life, with a dash of sass! Follow me on Instagram @kenziecamxo