The Bra Top: Sportswear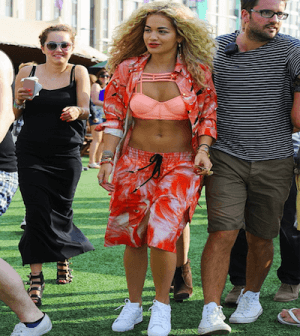 The 90's are coming back in full force this year, with logo tees, crop tops and overalls filling the streets with fashionistas strutting their stuff like runway models. If you aren't a 90's baby, or were never a fan of the Spice Girls then you're a fool then you likely missed out on the whole 'tying your shirt up into a crop top to look like the Spice Girls' phase, but no worries because the whole wearing a sports bra as a top trend is back. Isabel Murant and Kenzo are just a few brands who are sending models down in the bra top trend, so hit the gym, start doing some crunches and get ready to bare some skin ladies!
The great thing about this cool new trend, is you don't need to go shopping for a new sports bra if you've got some at home. Try a plain black bra, or a cool printed sports bra like this Nike one. For the gym try some bright shorts and a loose tank, but when going out try an all black sleek look with some hightop pants and a loose blazer to cover you up if it chills off.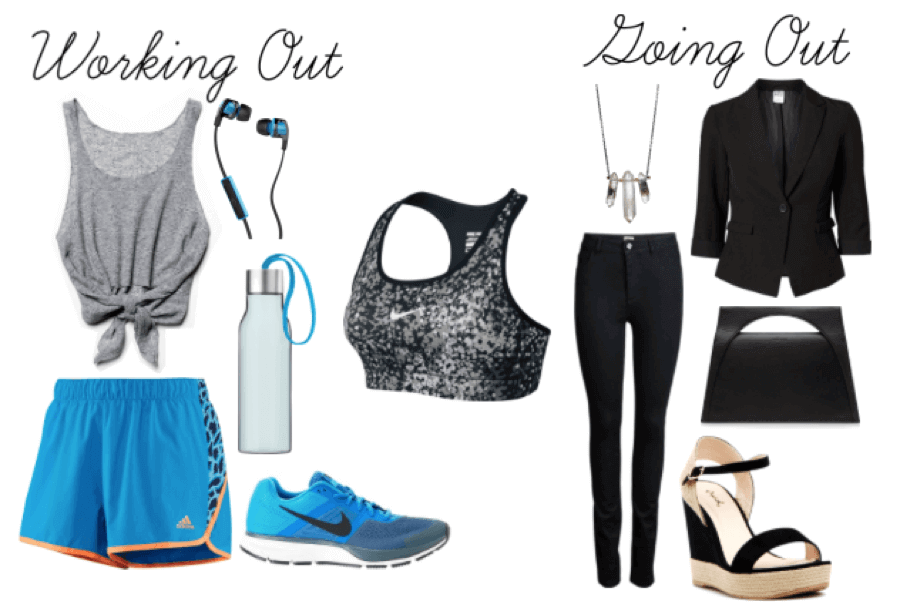 Working Out:
Top: Free People
Shorts: Adidas
Ear-phones: Tilly's
Water Bottle: Eva Solo
Sneakers: Nike
Sports Bra: Nike
Going Out:
Necklace: Zoe Chicco
Pants: Only
Blazer: Vero Moda
Clutch: J. W. Anderson
Wedges: Daily Look
If you've got a really great printed sports bra its perfect to wear a solid color tank to the gym, and if you're wearing it out try a solid pair of high waisted shorts. Toss on some stunning Valentino heels and a chunky watch to make your look more fun.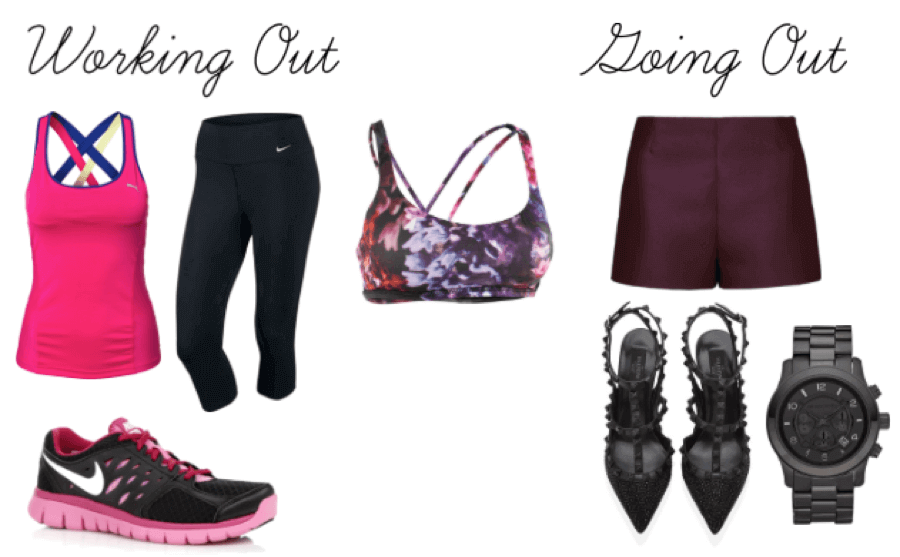 Working Out:
Top: Puma
Leggings: Nike
Sneakers: Nike
Sports Bra: Lulu Lemon
Going Out:
Shorts: Valentino
Heels: Valentino
Watch: Michael Kors
As females, I think it's safe to say we all love a little cheetah print. It's super sexy and can be really trendy and edgy at the same time. Add a little flare to your tennis lessons by pairing this sports bra with a cute black tennis skirt. But when you're hitting the clubs, throw a blouse over top but leave it unbuttoned and tied up to show your midriff. Pair it with some leather shorts, sexy heels and a pop of color with an orangey-red lipstick to bring your whole look together.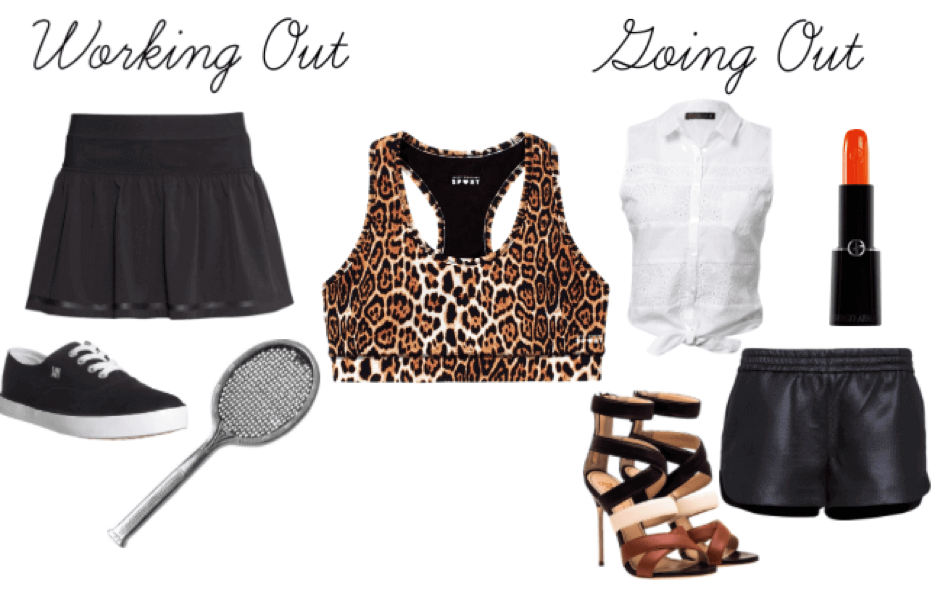 Working Out:
Skirt: H&M
Tennis Shoes: Dorto Tennis
Tennis Racket: Ruby Lane
Sports Bra: Juicy Couture
Going Out:
Blouse: Target
Heels: Jerome C. Rousseau
Lipstick: Giorgio Armani
Shorts: You He She
If you're looking for something a little more flirty and feminine, try a solid color sports bra with some cool straps either on the back or over the shoulders. It adds a bit of playfulness to your look, and if you're going to some sweat classes, wear a loose tank, some leggings and a cute pair of kicks! Got a date night planned? No problem! Pair the sports bra with some cute floral shorts, a watch or some bracelets, and a cute pair of wedges that will match the rest of your look. Talk about adorable!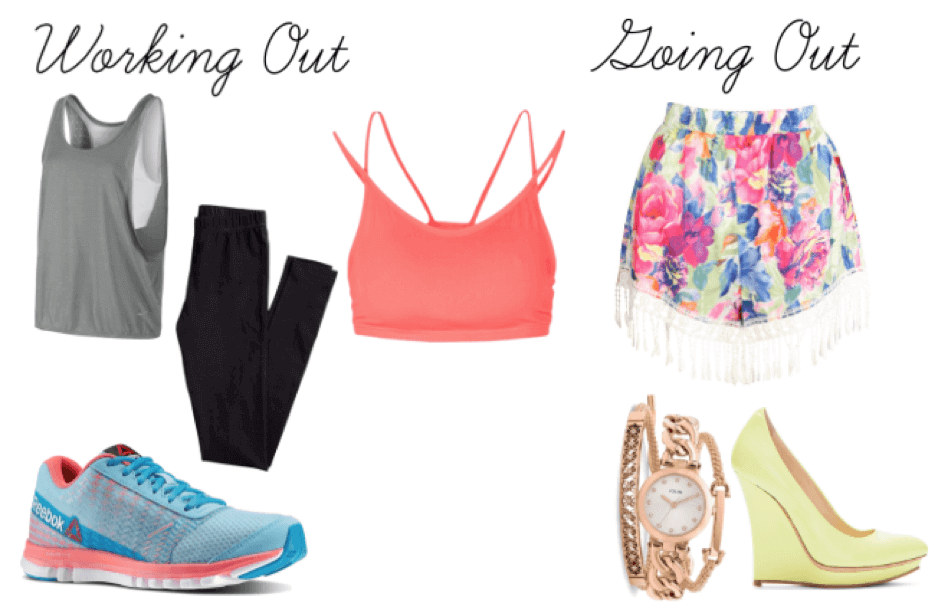 Working Out:
Top: Nike
Leggings: H&M
Sneakers: Reebok
Sports Bra: Lija
Going Out:
Shorts: Own The Runway
Watch: Fossil
Wedges: McQ Alexander McQueen
Will you be sporting this bra trend? Let us know your thoughts at @TOCityGossip and @Mel13Marchand
Melissa Marchand

About Melissa Marchand
I am originally from Nova Scotia, but in 2013 I moved to the 'big city' of Toronto to study fashion. I am a big believer in following your dreams, working hard but staying positive, and taking advantage of any opportunity that comes your way. I love yoga, wine and high heels…and wine. Follow me on Instagram @melissamarchand and Twitter @Mel13Marchand.