Beauty Tips Men Should Steal From Women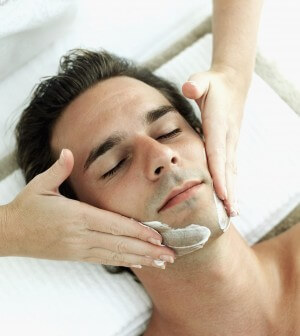 For whatever reason, there seems to be a stigma attached to a man who grooms himself regularly and takes pride in his appearance. Every woman seems to be looking for these great looking men, but we feel like they shouldn't have to try at all. Why is this the case? Women feel no shame in taking an hour to get ready in the morning, so why should we judge a man who does too? Not every guy can wake up looking like a Calvin Klein model – sometimes a little help is needed. So pass this list of my top 10 beauty tips for men to your boyfriends, brothers, and best guy friends and let them know there is no shame in wanting (and trying) to look good!
1. Use a proper face wash – Put down the bar of soap fellas, there is absolutely nothing in there that is going to help your complexion. Just like women, men's faces are sensitive and need proper cleansers that work with their skin. Whether your skin is combination, oily, dry, or something in between, look for a cleanser that is right for you (and doesn't come with a complimentary soap caddy).
2. Use SPF – Using SPF every day will help reduce spotting, unevenness, and blotchy skin. Even if it seems overcast, the sun's rays are still taking a toll on your skin so make sure to apply a bit of sunblock every day.
3. Exfoliate – Get rid of any dry, flaky skin with a weekly exfoliating scrub. For men with facial hair this is a must – no one wants beard dandruff.
4. Use a lip balm – For lots of women the first thing they check out on any guy is his lips, so make sure they are moisturized and nourished. Show off your winning smile and the ladies will be in the palm of your hand.
5. Moisturize – After exfoliating (faces and lips, gentlemen!) make sure to moisturize to regain the nutrients that your skin lost. Moisturizing in the morning is an instant pick-me-up, especially if your lotion has vitamin C.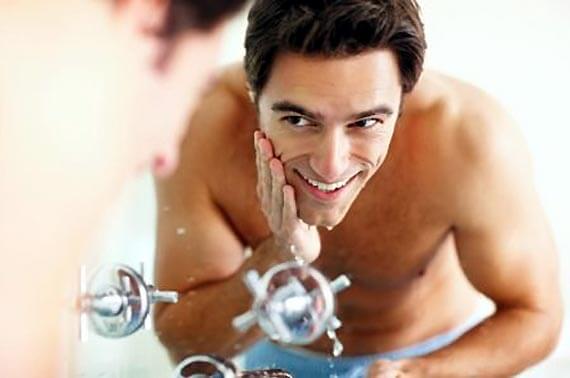 6. Pluck your brows – No one is turned on by an unruly eyebrow, so remove the tail between your legs and go to a salon (or ask a girl friend) to shape your brows. No one wants to do it, but some things simply must be done.
7. Keep your nails clean and hands soft – Take care of your hands, man! Regular nail upkeep is essential and a pair of nice soft hands just makes the ladies want to hold them.
8. Use hair product – Just a bit of pomade to help tame your locks will go a long way, especially if you have longer or curlier hair. No need to go crazy with gels and mousses, but a quick smoothing serum never hurt anybody.
9. Get a pedicure – With summer approaching this is a MUST. If you plan on going to the beach even once this summer, please do us all a favour and get a professional pedicure. No judgement here, I swear!
10. Embrace it – Don't be shy to admit you take care of yourself! There is absolutely nothing shameful about a man who knows his way around the beauty aisle, especially if he looks great while doing it. Too nervous to go alone? Ask a close girl friend to help you out. We may giggle a bit a first, but we've been waiting years for you to ask, trust me.

About Megan Dussin
Megan is a marketing student living in Toronto, working in fashion merchandising. She spends her time scouring thrift stores and flea markets for the perfect vintage pieces, sipping coffee on her balcony with friends, and exploring the city on foot. Obsessions include anything black, leather, or shiny. Follow her on Instagram at @megadeexo