2014 Predictions for the World of Wine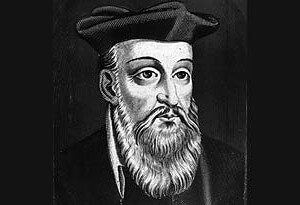 Below, in no particular order, are the predictions for 2014, a little ranting, and 'wishful thinking' courtesy of our very own "Nostradamus" aka Zoltan Szabo. Enjoy!
Classic wines from classic regions will rule in '14, in favour of the old world. Burgundy, Piedmont, Mosel, Rioja, Rhone, Champagne sells to decline
Southern Italy rules the < $10 (and drinkable, ranging from good-very good) wines market, globally speaking, that's crystal clear
The Iberian Peninsula, Spain and Portugal, will define what quality:price ratio really means, and remember, some of these wines can also age.
Down Under & the rest of southern hemisphere will stay under the radar, except Chile's microclimatic diversity, and South Africa's big renaissance
Before goin' any further with these predictions, I must say that over-oaked wines, especially those made using wood chips, give me violent diarrhea
The Chinese will realize that $ does not grow grapes or make wine, not even in Bordeaux. The fastest way to become a millionaire is to start as billionaire
No more "Local wine trend" c'mon, it's been here for a while, it has deep & strong roots, it won't be going anywhere, and the quality is skyrocketing!
Countries will keep delivering quality wines (also considering affordability), other than those already mentioned – Greece, Austria & Hungary
Countries not to be ignored (already producing some outstanding wines), Romania, Bulgaria, Georgia, Turkey, Israel, and especially China…
The mambo jumbo regarding "natural" "organic" "biodynamic" will stop – people are smart. Wine is wine, since Mesopotamia, no additives, amen.
Grapes fascinatin' me (you) – Melon de Bourgogne, Godello, Furmint & Hárslevelû (vinified dry), Juhfark, Assyrtico, Antao Vaz, Rktsiteli
Grapes fascinatin' me (you),- Kadarka, Fetească Neagră, Xinomavro, Blaufränkisch, Mencia, Petite Sirah (Royal Punishers, anagrammatically speaking), Mavrud, Saperavi
"Volcano" wines to capture the imagination of consumers (not only the Sommelier). Look for Mád (Tokaj – Hegyalja), Wachau, Somló (white wine made from the Juhfark grape in this region is the epiphany of "volcano" wine. Emperors of the Habsburg dynasty traditionally drank it on their wedding night), Santorini, Alsace, Napa
Everyone in the wine biz will eventually understand that none of us will change the world, so let's relax. However, we can certainly make it a bit better!!!
Wines on my table in '14 come from the Ontario,Dão, and Bairrada, Jerez, Tokaj – Hegyalja (dry), Franciacorta and Gaspereau (bubbly), Kakheti, Nemea regions
And, once again, regarding those sweet like blueberry pie "dry" red wines, well, fine, some like it, but why not mention RS (residual sugar) content on the label? Wishful thinking, perhaps…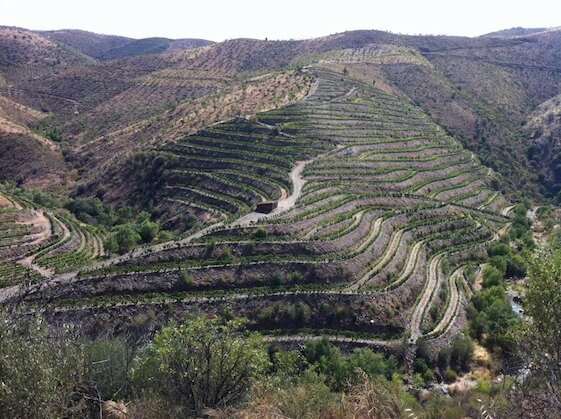 (Image: The Douro Valley, yet another wine region favoured by Zoltan).
About Zoltan Szabo
Zoltan Szabo is one of the most recognizable personalities of the Canadian Sommelier scene. For over twenty years in the industry and three continents – wide resume, he has garnered international recognition. Clients include the Tokaj Renaissance, Wine Council of Ontario, Skyline Boutique Hotels & Resorts and Trump International Hotel, just to mention a few. With TV, radio and video blog appearances by the dozen throughout the years, Szabo had become a mainstay character of the global wine trade. He consults, writes, educates and judges for some of the most elite organizations, competitions and media forums. Member of the Canadian Wine Writers' Circle, Zoltan also voices his opinion about wine and the finer aspects of life over social media outlets @zoltanszabo