Would You Wear It? The Extreme Crop Top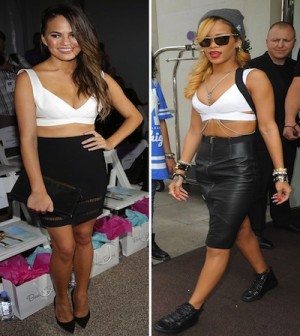 As the season of music festivals rolls around again, so do the whimsical outfits. The 'Rave Girl' (and guy) look consist of minimal clothing and maximum neon. This look is often accredited to European electronic music festivals such as Tomorrowland. These outfits have since been adopted by ravers here in Toronto and highlighted at music festivals such as Veld and Digital Dreams, both hosted here in our beloved city. Festival goers go all out and a lot of time and money is invested in creating the perfect rave outfit. One clothing item in particular has been a popular trend at these festivals and that is the Extreme Crop Top.
Now ladies, this is not your mother's crop top. This is a long ways away from that midriff you begged your mom to buy and felt a little scandalous about wearing to school. This type of crop top sits high above your belly button and just under your bust. Prepare yourselves.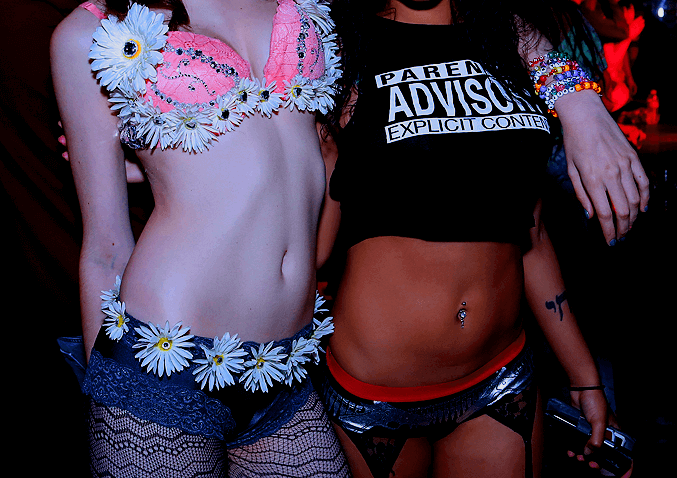 To be blunt, it's essentially a bra or bustier. While bras decorated in flowers and jewels and barely-there t-shirts are the norm at music festivals, would you wear this risqué look on a regular day?
Designers such as Emilio Pucci and Jill Stuart showed their take on the extreme crop top in their Summer/Spring 2014 collections. Emilio Pucci, in my opinion, fails with this look. Don't get me wrong, I think the long-sleeved crop top can be pulled off, but Jill Stuart, on the other hand deserves a round of applause for her Canadian-tuxedo take on the extreme crop top in her S/S 2014 Collection. I've always believed that crop tops look best paired with high-waisted shorts, skirts and pants.
I, myself, find it uncomfortable to be so bare in my midsection, and a high-waisted bottom is always my safety net. And when I'm not rocking the extreme crop top I tend to stick to longer crop tops. I think this look is very trendy but also very hit or miss.
Would you wear the extreme crop top? Let me know in the comments below or tweet me @journjess!
About Jessica Albotra
Growing up in a small town, I always knew I belonged in the city. And my love of writing brought me to Toronto to pursue Journalism. I'm new to the fashion-writing world but I've always adored the industry. Make-up is my first love and when I'm not typing away you can find me covered in swatches testing out the newest products. I'm an amature baker, aspiring traveler and a self-proclaimed professional instagram photo editor. Follow my journey into the fashion world here and @journjess.