Waxon Wax Bar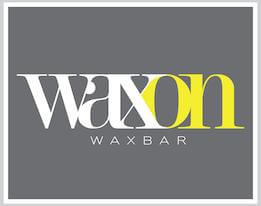 As bikinis get progressively teenie-weenier hair removal around your itsy-bitsy bits is becoming less avoidable. Even bathing trunks for men, think Daniel Craig in Casino Royale, are shrinking leaving less to the imagination and more demand for grooming. Men and women alike are seeking out hair removal, but few places are actually masters of their craft. If you are lucky Waxon is your first and only experience of waxing. Once you've been to Waxon you just can't go anywhere else.
There are a few prerequisites to a good wax:
1. You must feel comfortable with the esthetician as though you are simply having a casual chitchat with a friend over coffee. This way you can pretend you are not laying spread eagle and getting hot wax poured onto your dainty regions. – CHECK!
2. A calm environment and confident esthetician must put you at ease. You are in the care of a professional who is going to make this as pleasant as possible. – Double CHECK!
3. The facilities must be impeccably clean. Furthermore, I too must leave clean. Please spare me the horror of wax sticking to my clothing or getting home only to see a dab of wax that hasn't been removed. – CHECK!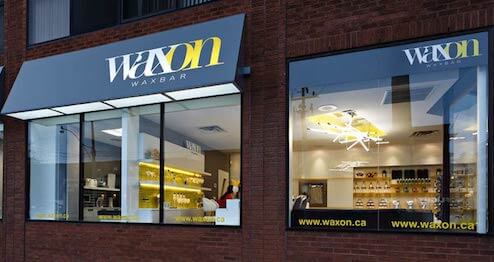 From the moment I stepped into Waxon I knew I was in capable hands. I visited their financial district location and let's be honest, that's a tough crowd to please. Reception greeted me pleasantly and professionally behind the lemon fresh themed desk. Martini shakers, lemon wedges, and faux grass dot the walls. A crisscross chandelier that resembles light sabers hangs above the reception desk illuminating the waiting area. This design says, "Be proud you are here taking care of yourself. We certainly aren't shy about how amazing our services are." I for one do not like to enter dimly lit spas. How in the world can the esthetician see what they are doing with hot wax when the lights are low? Brownie points, my service started precisely on time. Not only is punctuality appreciated, it leaves you no time to worry about how uncomfortable, dare I say painful your wax appointment may be. Before I know it I'm in my birthday suit from the waist down and the rest is history!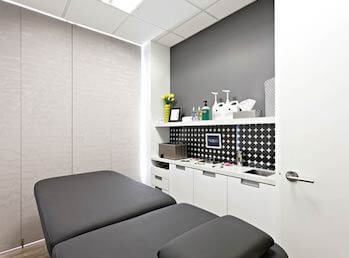 There are two things in this world that I hate: flying and Brazilian waxes. Every time I jump up onto a waxing table I wonder which one is worse. Waxon has convinced me it's the former. Unlike any wax I have ever experienced, Waxon uses a special blue-green coloured wax that is applied right onto your skin. It dries and hardens quickly feeling like clay before the technician peels it off like a banana skin. I was bracing myself and sweating in anticipation of the standard "rrrrrrip!" But, yes but, that never happened! She just peeled it off as though there was no hair attached. I actually smiled in wonder and giddiness. I suddenly had the urge to reach for my phone and text all my girlfriends that the holy grail of waxing has been uncovered right here in Toronto. No wonder this service is called the "Braziliant."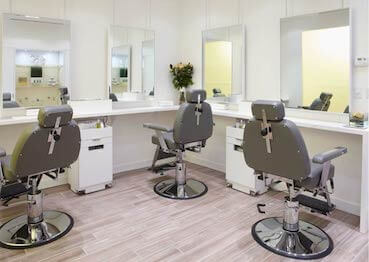 As if their waxing excellence isn't enough, Waxon also offers superb threading. Too many times have I been sent home with uneven eyebrows and stray hairs poking at obtuse angles. Eyebrows may arguably be the most important feature on a woman's face. Symmetry, shape, and thickness can entirely change your look. As with waxing, Waxon's threading does not disappoint. A proficient threading specialist carved my eyebrows into arches worthy of an architecture degree. She filled in my eyebrows and applied powder to conceal any redness. I was in and out in under 35 minutes for both the Braziliant and the threading. Now that is service!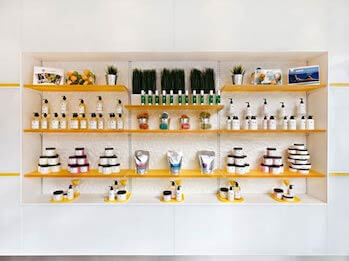 Ladies and gentlemen, look no further. Waxon is the only phone number you need on speed dial for all of your hair removal needs. A complete list of services for men and women is available on their website. Be sure to read up on their "Wax to the Max" which offers one yearly price for unlimited waxing service(s) depending on your needs. Conveniently book your appointments online at any time day or night.
Waxon Waxbar
1-855-WAXBAR1
Follow On Twitter: @WAXON_WAXBAR and "Like" on Facebook here.
120 Adelaide St. W.
Unit R11
Toronto, ON, M5H1T1
416-551-7WAX(7929)
OR
1242 Yonge Street
Unit 100A
Toronto, ON M4T1W5
416-924-4WAX(4929)