Top 5 Beauty Tip – Mascara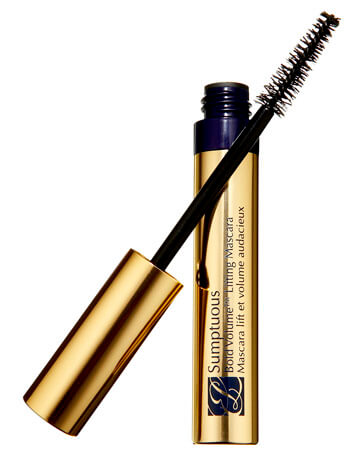 Writing this "Top 5" beauty tip list was really fun and exciting for me as I am, and always have been, completely obsessed with mascara. It is most certainly one of my must-haves when it comes to cosmetic products. If someone were to ask me my top five can't-live-without products, mascara would be number one.
That being said, I have become quite the mascara connoisseur over the years. When I was younger I remember watching all of the mascara commercials on television and seeing the ads in the magazines and thinking to myself, "I NEED my eyelashes to look like that!" – I obviously never factored in false eyelashes and photo-shop – so I would literally test all of them out. One by one I would continue to be disappointed until I came across these fabulous products:
1. Estee Lauder "Sumptuous Extreme" Lash Multiplying Volume Mascara in Extreme Black
I'm not going to lie this was a tough decision to make as I prefer some of the other brands that follow in this list for the immediate reaction when first applied to the lashes. However, there is no major difference here and this Estee Lauder brand has really surprised me. I was never really a fan of any actual Estee Lauder products as I felt they weren't for me until I was 35+ (haha silly I know – they're actually all amazing once I did the proper research.)
One of my biggest issues with mascara is the fact that the majority of them dry up really quickly. This is terrible! Who wants to spend an arm and a leg on mascara to have it dry up on you? And even if it is the inexpensive kind, you don't want to have to replace it every month – you might as well save up and buy a really good product.
Well ladies, this is it. No clumps, long lasting, voluminous and dark, not too thick and not too thin. You don't need too many layers – it gives enough thickness to the lashes to make them more noticeable, but it still feels like you're wearing one of the lighter weight mascaras (think Maybelline.) The brush is perfectly shaped for long, full eyelashes and, it lasts! I experienced no flaking, smudging, budging or other unwanted effects after a twelve-hour wear.
I was most impressed by the richness of the Extreme Black shade-deep dark black, very inky and solid. The blackest mascara I've tried to date.
They say you aren't suppose to keep mascara for more than 3-4 months to avoid all of the nasty bacteria that comes with it. Some of mine wouldn't even last two months without drying out! (Mind you I use it quite often, but still.) This one is definitely worth the money you spend on it. I highly recommend it!
The Bay, Sears, Holt Renfrew and some Shoppers Drug Marts – $23.50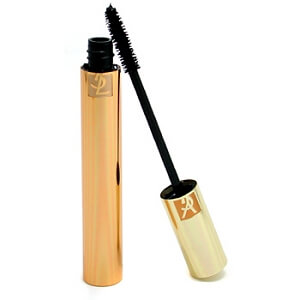 2. YSL Mascara Volume Effet Faux Cils Luxurious Mascara
This and my number three spot were pretty much tied but one factor from deciding bumped this one up to reach the number two spot.
I first tried this mascara in early 2010 after splurging at Sephora one day. The first thing I do when I enter Sephora is head straight to the mascara stand. I study the eyelash legend, the packaging of each product and eliminate the ones I've already tried and been disappointed by. I was going to purchase the usual "Hypnose" (this was obviously before I discovered my number one mascara) when I opted for the new Yves Saint Laurent.
Inevitably the saleswoman was ranting and raving about this new product and I was essentially ignoring her while smiling and nodding to be polite. I untwisted the lid to expose the wand and to my surprise it was beautiful. A unique and full brush that I knew would give me thick, gorgeous lashes. The brush applicator combines nylon fibers of varying diameters for volume enhancement. I was intrigued.
I then learned that the secret to the gorgeous liquid lying on top of the brush was that of a triple-film complex. A coating film for intensity, a conditioning film with pro-vitamin B5 and aloe vera for curves and a fixing film with vinyl polymer for long-lasting effectiveness.
Sold!
I honestly fell in love with this mascara. It went everywhere with me and I became excited every single time I went for another application. My love for it continued and I purchased it a couple of times after but I knew that I had to continue my search for my perfect mascara.
The reason? Since I am someone who uses mascara as often as I do, I need a guarantee that it includes a long lasting formula. Unfortunately, I barely made it to just two months each time. It was hard to give up. If my Estee Lauder product for whatever reason ever dis-continues, I would reunite with the YSL mascara hands down.
Sephora, Holt Renfrew – $30
3. Lancome Hypnose
The number three spot goes to Hypnose. This is not only a favorite of mine, but of many women I know.
I was so pleased with this product for a while. The brush is great, the packaging is appealing and the formula feels great against the lashes but I was always left feeling like I needed more!
It isn't the greatest for curling so if you have straight lashes you will still need an eyelash curler to accompany you during the application process. However, it is extremely long lasting and the waterproof one is great! I used it many times on vacation and it was in fact waterproof, unlike some of the other false advertising companies do.
Without a doubt the formula gives you length and volume but you will need at least 3-5 applications for those achieve the wow-factor. For a less dramatic looks, 2-3 applications would be perfect for you.
At first, I didn't see any clumps, which made it perfect for building. However, after it begins to dry it becomes harder to work with and as I mentioned earlier, it doesn't take that long for it to dry out unfortunately.
I have used it in combination with other mascaras I had lying around and it actually worked really well. It's worth trying a sample to see how you like it. It really is one of the best sellers and,if it lasted longer it would have taken the number two spot.
Shoppers Drug Mart, Holt Renfrew, The Bay, Sears, Sephora – $34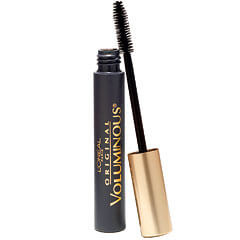 4. L'oreal Voluminous – Blackest Black
Alright I am not going to lie, I haven't personally used this particular product but my girlfriend insisted on me adding it when I told her I about this piece.
She absolutely swears by this practical, helpful and long-lasting formula. I asked her why she chose this particular mascara and the first words that came out of her mouth were, "It's simply amazing!"
I further inquired on why she thought it was so amazing and she told me that like me, she has tried all different kinds of mascaras. Everything from higher quality brands to the inexpensive local brands and she always returns to this mascara.
She also told me that it works just as good, if not better when it begins to dry out. This sparked my immediate interest. She insisted that you could use it until it is literally done and people are constantly asking her if she is wearing false eyelashes.
This has been the go-to mascara for many people in my life. I'm not sure why I haven't gotten around to trying it! It probably has to do with an incident I had with my eyes when I was younger with mascaras that I kept around for too long. You really have to be careful to replace it at least every four months even if it is ever-lasting. Bacteria infections in your eyes are not fun!
Shoppers Drug Mart – $10.99 (and is often on sale!)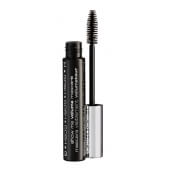 5. Gosh – Blackest Black
This is a very random choice, even to me but I will tell you why I chose this to be in the top five.
A few years ago I really enjoyed using Diorshow mascara. This was my go-to mascara during my last couple years of high school and what an expensive go-to mascara it was! One day, I couldn't afford to buy my Dior mascara so as I browsed through the isles of Shoppers Drug Mart I saw it had just come out with its own line – "Gosh".
My eyes went straight for the mascara section and to my surprise I saw one that resembled the Dior mascara I was so use to. I untwisted the lid and to even more of a surprise the brush was almost identical!
I ended up walking out with this ten-dollar mascara – excited to use it. I continued to use it throughout my last year of high school and the first year or so of college. I got a couple of my girl friends hooked on it as well – they couldn't believe how similar it was to the Diorshow. Obviously the formula was different but when applied it gave the same effects.
If I were to pick up an in-expensive mascara to use and abuse – this would be it. As my girlfriend mentioned with her favorite L'oreal mascara, this one can be used for up to four months hands down. It doesn't dry out quickly, gives you voluminous, long eyelashes. However, you do have to reapply more often throughout the day.
Shoppers Drug Mart – $10
I hope this was helpful to you fellow mascara lovers. If you decide to try any of the aforementioned – I would love to hear about it!
Feel free to drop me a line and tell me about your experience: natashaj@torontocitygossip.com
Enjoy!
xoxo