Remember These: Topsy Tail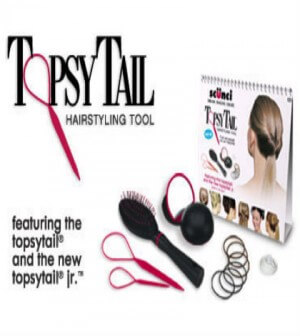 Hairstyles of the late 90s and early 2000s were something else. There were scrunchies and Sun-In and then butterfly clips and bucket hats. I desperately wanted Gwen Stefani's mini-buns or at least those jewels she wore around her eyes. Either way it was a time innovation and creativity in the hair world. Excessive ponytails were in; the more hair bands on your ponytail the better. So let's talk the queen ponytail tool of them all—the Topsy Tail.
Topsy Tail was grand idea of Accessory Brainstorms and (apparently) it was the "best selling hair invention in history"*. No way? What about the Bump-It?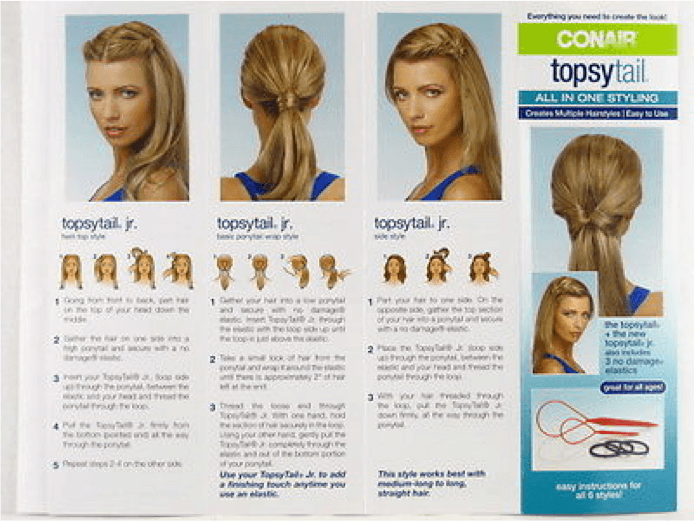 I was never master of the Topsy Tail, although I surely tried to be. The Topsy Tail created a stylish look that was pretty much a mash-up of the hairstyles of Dr. Quinn Medicine Woman and Topanga. This Topsy Tail commercial will show you exactly what I mean. http://www.youtube.com/watch?v=gsb3g5BbYi8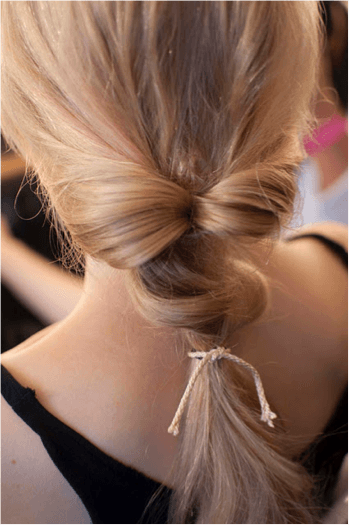 for Accessory Brainstorms still exists if you're dying for little more backstory or a live seminar on "How to Get Your Invention to Market." The Topsy Tail "idea" might be making a small comeback— I found some elegant and "grown-up" Topsy Tail adaptions on Pinterest! Do you ladies remember the Topsy Tail? What were some of your favorite throwback hair styles? @TOCityGossip @lkewolves
* http://www.accessorybrainstorms.com/articles/topsytail.php
About Moira O'Connell
Moira is a writer & makeup-lover based in Toronto. She has a background in archiving, coffee slinging & relocating (also signing Iggy Pop a little too loud). She's pretty sure she was born in the wrong decade, maybe even century. Swears by: red lipstick, bell bottoms & selkies. You can check out her lifestyle blog at http://lkewolves.blogspot.ca or follow her on Twitter @lkwolves