Prep Your Skin for that Summertime Glow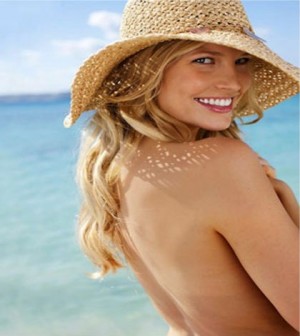 The calendar claims that summer is upon us, but the inconsistent weather of cool winds and rainy storms tells a different story. While we may not be basking in the sun quite yet, the lack of sunshine does give us an opportunity to prep our skin for the summer rays that will hopefully soon arrive. Not unlike switching moisturizers and conditioners before the drying effects of winter, the change in season from spring to summer also calls for a few beauty modifications to your daily routine. Follow these five steps to ensure that your skin is ready to soak up the sun and look flawless in your teeny bikini:
Step 1: Nourish your body
The first step to glowing skin comes from the inside, so drinking plenty of water and following a healthy diet will provide your skin with the nutrients it needs to shine. Start bringing a reusable water bottle with you to work to make sure you stay hydrated throughout the day. Now is also a great time to start packing healthy snacks for light meals throughout the day, especially with all of the fresh farmer's markets popping up around the city. Don't worry about putting down all the treats you already enjoy, but simply reintroduce yourself to fresh fruit and veggies and add them to your meals whenever you can.
Step 2: Exercise
Everyone wants the perfect beach bod before summer hits, but sometimes that's just not possible with the hectic lives that we lead. Don't pressure yourself to commit to three hours of hard cardio every day to reach your goals, but start slow by taking the stairs instead of the elevator, walking instead of riding the TTC, and maybe joining a friend at a weekend yoga class. Not only will exercise increase blood flow, tighten your muscles, and trim the fat, but it will fill you with that "feel good" energy that leaves you glowing.
Step 3: Exfoliate
Time to slough off all of the dry, flaky skin that has accumulated over the colder months. Exfoliation will not only remove dead skin, but will also increase cell regeneration, blood flow, and leave your skin with an amazing glow. Use an all-over body exfoliator once of twice a week, depending on your skin, and watch your skin turn from drab to fab in only a couple of weeks.
Step 4: Soften your skin
Time to invest in a nourishing moisturizer that isn't too thick, too greasy, or too heavy. Choose a light body lotion that won't weigh your skin down, or leave it with an oily finish that can last days. After you've chosen the best moisturizer for you, it's also a good idea to upgrade your razor to get a smoother shave. If you're up for it, go get waxed before the season starts to make hair removal maintenance a breeze this summer. Soft, smooth legs will leave you feeling confident to break out those short shorts and wear them with pride.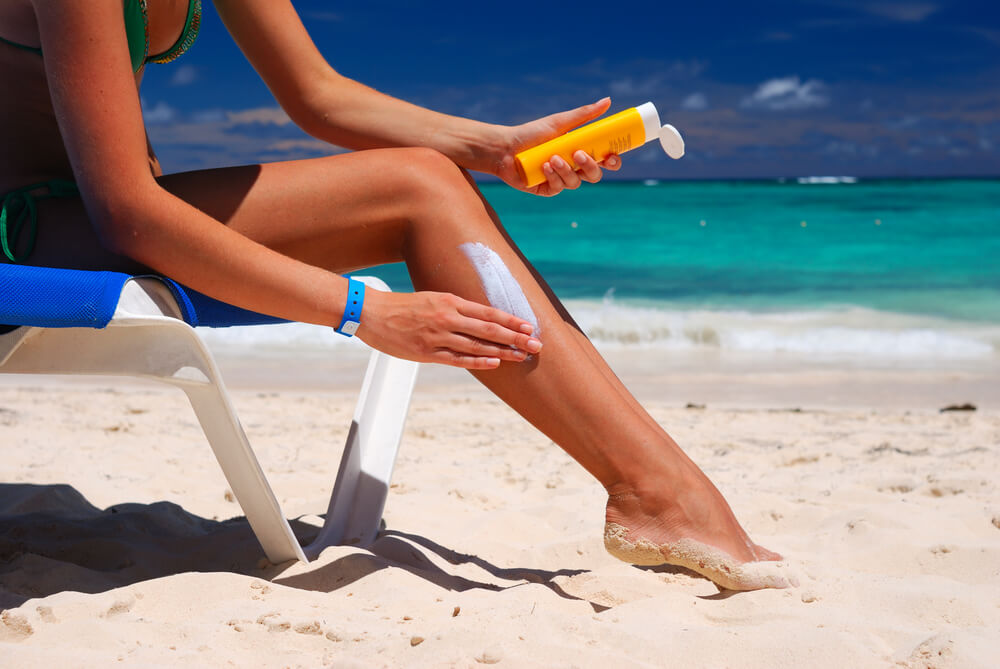 Step 5: Protect your skin
Summer's rays can be overwhelming for women's skin who don't see the sun very often. Apply a light SPF over your entire body every morning before leaving the house. Find a tinted moisturizer that has SPF and apply on your face before putting on your makeup. Even if it seems like a cloudy day, it's still crucial to protect your skin so don't be shy with the sunscreen.

About Megan Dussin
Megan is a marketing student living in Toronto, working in fashion merchandising. She spends her time scouring thrift stores and flea markets for the perfect vintage pieces, sipping coffee on her balcony with friends, and exploring the city on foot. Obsessions include anything black, leather, or shiny. Follow her on Instagram at @megadeexo