Manly Tips for Summer Skin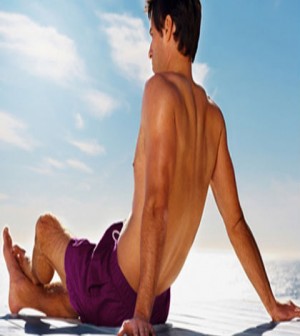 The earlier the sun rises and the warmer the breeze becomes outside, the quicker it is to forget about skin care and go au naturel whenever we can. Summer is the time for tan lines and freckles, sea salted tresses, and sand in your swimming trunks, but we mustn't forget to take care of our skin and protect it from the impacts of too much sun exposure. While many women simply change their daily BB creams, foundations, and bronzers to ones that boast high SPF counts, it's not always so easy for men – many of them need to be taking extra steps to stay healthy. It's understandable that no man wants to go to a barbecue with his buddies toting a toiletries bag equipped with sun screen, SPF-infused moisturizers and lip balms, and a floppy sun hat, so they must take a few steps at home before heading out for a day in the sun.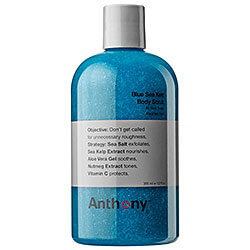 The easiest thing a man can do to help protect his skin come summer is to switch to an exfoliating body wash, to help slough off all the dead skin, sand, and surf from his skin after a long day. Exfoliating will help rejuvenate the look and feel of skin, while stimulating blood flow. Try a body wash like Anthony Logistics For Men's Blue Sea Kelp Body Scrub which exfoliates and soothes with ingredients like sea kelp, aloe vera, and nutmeg. The clean scent is anything but girly, and will give you a jolt of energy during your morning shower.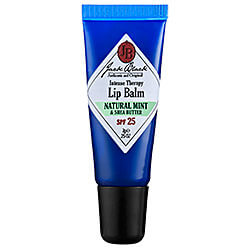 Purchasing a lip balm that is infused with SPF is also a great trick to sneakily combat the sun without having to dramatically change your skincare routine. Jack Black's Intense Therapy Lip Balm with SPF 25 is the perfect (and manliest) lip balm on the market, designed to protect from the sun and wind. The most hydrating men's lip balm I've ever tested, Jack Black's balm is a combination of shea butter, avocado oil, vitamin E, and green tea – all natural ingredients that won't make you feel like you're borrowing your girlfriend's lip gloss. Be sure to apply before going outdoors, and don't be ashamed to keep it on you for quick applications throughout the day.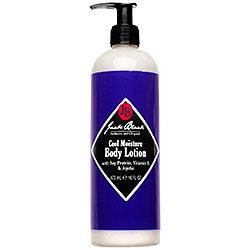 If you do get too much sun, cool off using Jack Black's Cool Moisture Body Lotion, perfect for soothing redness and slowing any moisture loss. Apply after a hot shower, a tough workout, or a sunburn; this body lotion will lubricate the skin to keep moisture in, while combating dryness and flakiness. Not to promote this product as a reactive measure to a sunburn, I do have to stress the importance of applying sunscreen EVERYDAY, regardless if it is overcast or if you're planning on spending most of your time indoors. Especially in the summer, the sun's rays will hit you at all angles, and are much more powerful (you can get burnt without even realizing it). So man up! Don't be ashamed and thoroughly cover yourself in a light sunscreen every day because no woman likes a man with skin more red than the soles of her Louboutins!

About Megan Dussin
Megan is a marketing student living in Toronto, working in fashion merchandising. She spends her time scouring thrift stores and flea markets for the perfect vintage pieces, sipping coffee on her balcony with friends, and exploring the city on foot. Obsessions include anything black, leather, or shiny. Follow her on Instagram at @megadeexo