How to MAINTAIN your Hair Colour!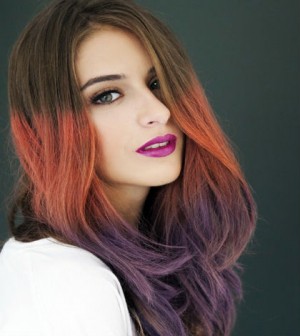 As a serial hair colourist, I fully understand and sympathize with women who can't seem to get their freshly coloured hair to last longer than a few weeks. Some could consider this a blessing, since the quicker your hair colour fades proves your hair is growing healthy and strong, as vitamins and minerals are rejuvenating your locks at a faster pace than the rest of us. But alas, even though we can tell ourselves our mismatched roots are a sign of good health, no one wants to walk around with a two-tone dye job. To help maintain your hair colour longer, follow these steps that will save you the hassle (and the cash) when colouring your hair:
Step 1: Stop washing your hair at least three days before you get it coloured. I know this may seem like an impossible task for women who believe that washing their hair every day is the best idea, but the longer you wait between washes the healthier your hair will become. I challenged myself a few years ago to put down the shampoo, and I can now go up to two weeks without washing it (FYI: it took a while to get to this point, with many days wearing hats and topknots, but totally worth it)! Give your hair some time to rest before the dye job, and even try a deep conditioning treatment the night before to ensure the hair colour will adhere properly.
Step 2: Avoid the sun for a few days after your hair gets done. The sun will dry out your roots and can easily make your hair look dull, dry, and lacklustre. If you're flexible, wait until there is a rainy spell before making your appointment, to ensure your hair won't see sun for a few days.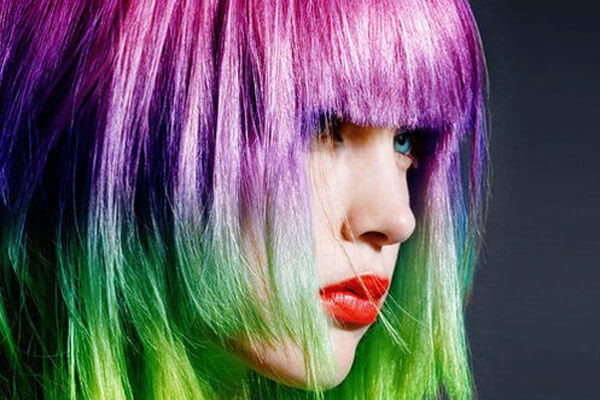 Step 3: Try to use cooler water when washing and conditioning your hair after it has been coloured. Nothing feels better than lapping up the hot water in a steaming shower after a long day, but when it comes time to wet your hair, turn the temperature down to avoid drying out your hair. If you can handle it, rinse with freezing water before you leave the shower, to make your hair extra glossy.
Step 4: Take baby steps! I know we all dream of changing our hair colour to create a wild and outrageous new look, but taking baby steps and slowly moving toward your desired colour will help your hair adjust. As your dye strays farther away from your natural colour, it will become increasingly difficult and timely to maintain, so gradually work your way there for a lasting look.

About Megan Dussin
Megan is a marketing student living in Toronto, working in fashion merchandising. She spends her time scouring thrift stores and flea markets for the perfect vintage pieces, sipping coffee on her balcony with friends, and exploring the city on foot. Obsessions include anything black, leather, or shiny. Follow her on Instagram at @megadeexo