Health & Wellness Tip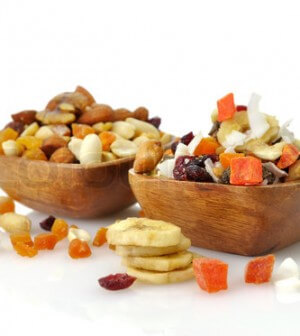 People are constantly searching for health tips and tricks on the internet. Most people want the easy way out or assume that there are some magical pills that can make your body function and look its best. Well, something as simple as adding some seeds to spice up your weekly foods is one health tip I wanted to share with you. Sunflower, sesame, hemp, pumpkin, poppy seeds, and list goes on. Great on salads, quick and easy snack, coat your meat and fish with seeds or put them on a stir fry. Your body will thank you!
Tip of the day brought to you by Natalya.

About Natalya Sebastian
Natalya is a fitness and health devotee with her hand on the pulse of what's innovating in Toronto's fitness community. She's been teaching Pilates and Yoga for over a decade, is a former professional contemporary dancer, freelance writer, Mother and lover of life. Notable fitness career highlights include working with Athletes, guest appearances on ET Canada, contributions to Canadian Living, Tonic Magazine and leading Pilates and Yoga classes all over the GTA. What can you expect from her biweekly column? An educated fitness professional's scoop on any given workout. Catch Natalya reviewing everything from a rock climbing gym to a Jiu-jitsu class, spinning, parkour, barre classes, yoga for the hardcore, yoga for the newbies and so much more. Have a fitness question? Need information on a workout method, style or training? Email Natalya at: info@pilatesbodyworkout.com or visit her website at http://www.pilatesbodyworkout.com & sister-site: http://www.pilatesmommyworkout.com