Halls Kitchen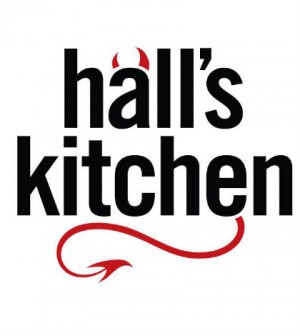 When you're sick and want nothing more then a hot bowl of soup, instead of reaching for that can of Campbells chicken noodle, I suggest reaching for your freshly packed bottle of Halls Kitchen organic soups.
Halls kitchen is a company run by Katherine Hall and Kitt Richie, together they have created a line of delicious jarred fresh vegan and gluten free soups that can be found in stores across Canada. "Fresh, healthy, handcrafted soups & stews prepared without the use of chemicals, preservatives or additives. Vegan. No gluten, dairy or yeast. GMO Free!" is their motto.
I took the liberty of trying two of the items offered after much contemplation over the delicious sounding names. I chose the Jumpin' Jakarta Spicy soup and the Viva las veggie chili.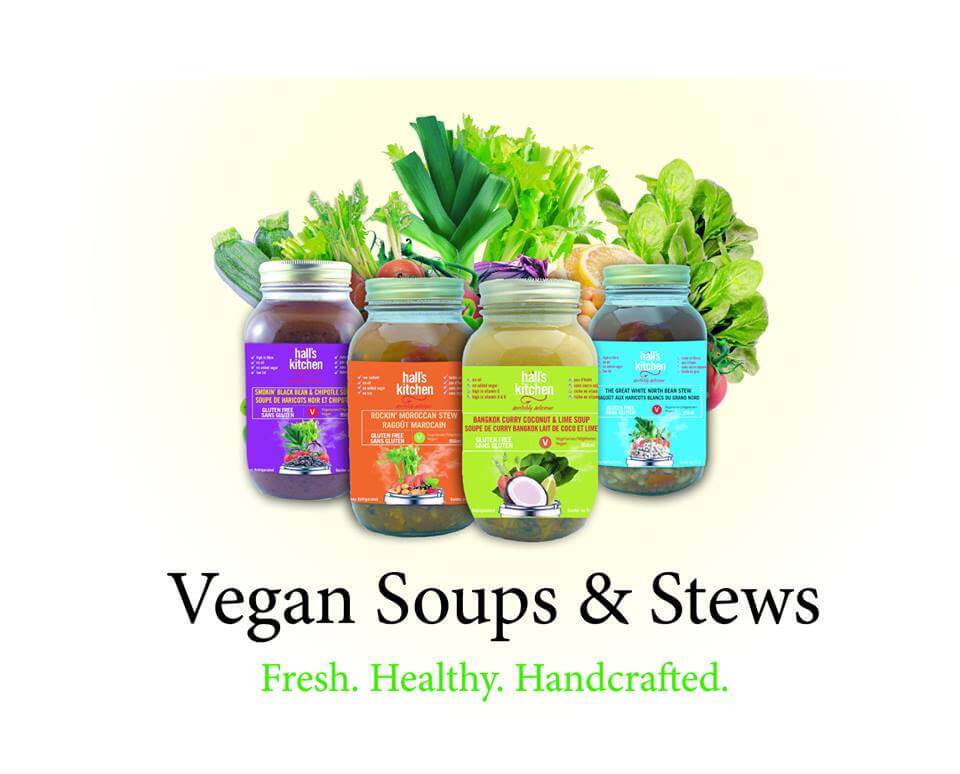 My favourite part about these stews is that they are not expected to be eaten vegan; they actually provide directions of what protein would go great to bulk it up.
The Jumpin' Jakarta soup was my favourite of the two, the spice was delicious and snuck up on your palate so you were able to fully appreciate all of the vegetables in the broth. The red curry was perfectly balanced on the tongue and though I didn't add any meat to my soups, I could picture the recommendation of ground chicken beautifully suited for this soup.
The Viva Las Veggie Chili was delicious, I ended up finishing off the entire bottle myself in one sitting, which is easily a two person portion. The delicious mixture of veggies and beans satisfied my palate and kept me wanting more!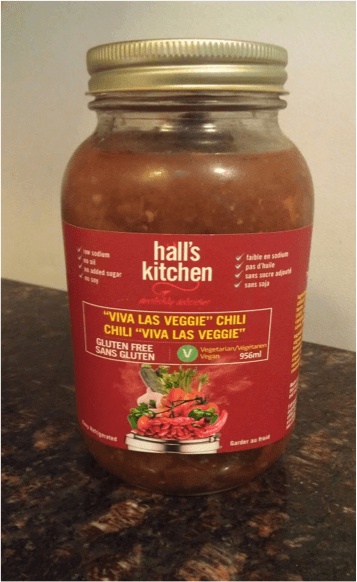 These bottle are easily a meal for more than one person and once opened can be refrigerated for up to a week. They are also a perfect fit for those with health conscious eaters in the house who still want the feel of comfort food.
I will definitely be buying these soups again!
For all of your gluten free delivery needs…
(647)-294-0827
"Follow" @HallsKitchen and "Like" on Facebook here.

About Emily Miles
Culinary School graduate, new Torontonian and adventurer! Full time cook by day, food connoisseur by night. Can be found in coffee shops getting the daily caffeine fix, working on work outside of work, and walking around aimlessly downtown trying to find the next place to try fish tacos. My passion for food shines through in everything I do, and where others spend their money on clothing, shoes, and tangible things. I will be found in a market, restaurant or grocery store buying the next thing to excite my taste buds! "What's your favourite food? Or "What's the best thing you cook?" will not get you the answers you are looking for, simply because the answer will always be changing. That's the best part of food, food feeds your mind and is constantly changing, and it's my goal to keep up with it.