Going Paleo is not just a FAD, it's a MUST!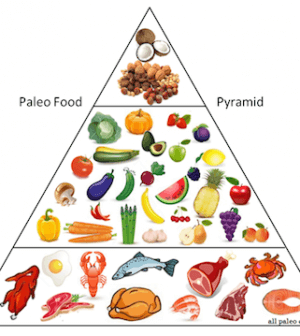 The word "diet" is one word that I absolutely despise. As a personal trainer and a weight loss coach it is very important to teach my clients that in order to be successful in losing weight, or gaining muscles or any goal for that matter it starts with a LIFESTYLE CHANGE. The lifestyle change that I have had a huge success on is going PALEO.
What is Paleo?
Often know as the "PALEO DIET" but for my preference it will just be PALEO, is based on eating like ancestral caveman. It is known as "caveman" eating because it is adapted to how they use to eat which are basically whole foods: plants, meats and seafood. A lifestyle with these types of food allows your body to be packed with nutrients that we thrive on.
There are now more physicians, nutritionists and other researchers that are conducting studies on the benefits of adapting to this lifestyle change. Studies are showing that those who have chosen to go Paleo have had an improvement in blood lipids and other autoimmunity issues. Just by removing grains, legumes and dairy from our nutrition we increase the intake of minerals, vitamins and antioxidants. This results in a significant change in body composition, energy levels and general good health.
The DO's and DON'T of going Paleo :
| | |
| --- | --- |
| DO EAT | DO NOT EAT |
| Grass-fed meats | Refined sugar |
| Fish/ seafood | Processed foods |
| Fresh fruits/vegetables | Dairy |
| Eggs | Legumes |
| Nuts/seeds | Alcohol |
| Healthy oils (flaxseed, avocado, coconut) | Grains |
To categorize even further I have provided a simple, helpful chart that you can use while you grocery shop.
PALEO MEATS:

Chicken breast
Turkey
Pork Tenderloin
Steak
Veal
Bison
Rabbit
Goat

PALEO FISH:

Bass
Trout
Salmon
Halibut
Mackerel
Sardines
Tuna
Red Snapper
Tilapia

PALEO SEAFOOD:

Oysters
Clams
Crab
Scallops
Lobster
Shrimp
Crayfish
Crawfish

PALEO NUTS/SEEDS:

Almonds
Cashews
Hazelnuts
Pecans
Pine nuts
Pumpkin seeds
Sunflower seeds
Macadamia nut
Walnuts

PALEO VEGETABLES:

Asparagus
Avocado
Brussels sprouts
Carrots
Spinach
Broccoli
Zucchini
Cabbage
Cauliflower
Celery
Peppers
Eggplant
Kale

PALEO FRUITS:

Apple
Blackberries
Papaya
Peaches
Mango
Blueberries
Grapes
Strawberries
Raspberries
Lychee
Watermelon
Plums
Tangerine

PALEO OIL:

coconut, olive oil, macadamia, avocado
Remember, with anything change takes time. The sooner you start to adapt to a Paleo plan the sooner you will enjoy the positive changes your body will feel mentally and physically. You will reduce your risk of heart disease, type II diabetes, autoimmune disease, and other chronic degenerative diseases. The food you eat can be either the most powerful, healing and safest form of medicine or it can be a slow form of poison. It's up to you to decide.
About Chi Malixi
Chi Malixi has been in the Fitness & Wellness industry for 10 years. A graduate in health & fitness promotion she been able to experience all sectors of the fitness industry. She is a certified Fitness Consultant, Personal Trainer Specialist, Weight Loss Coach and a Registered Yoga Teacher. She continues to share her passion in guiding others towards their fitness goals and aspiration through education, motivation and inspiration. Instagram- @Teamchifit Twitter- @Fitmalixi Email: teamchifit@gmail.com