#GlamGossip – Rainbow Bright, Baby!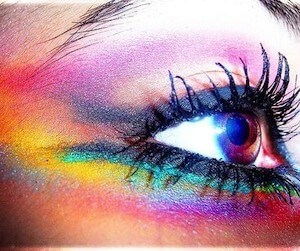 This Spring's makeup trend will be bold, bright pops of colour, and I couldn't be more excited about it! Gone are the days of the no-makeup-makeup-look (at least for a little while), and we're going back to what it's all about: attention grabbing, traffic stopping colours on our lips and eyes. Not at the same time, of course…
Bold Lips
2013 saw the rise of super dark lip hues: rich cabernets, deep purples, and even black (for the very brave). This Spring we'll be swapping out the slightly more intimidating shades for bright berry hues, corals, and even shades of lavender. It seems that anything goes in 2014, and you'll be able to get away with a lot more in the colour department. So be bold! It's certainly more intimidating to try an unconventional colour on your lips than anywhere else, so maybe start with a colour family you're comfortable with and experiment with different shades (perhaps a hot pink instead of the more traditional baby pink?). Be brave! You can rock it.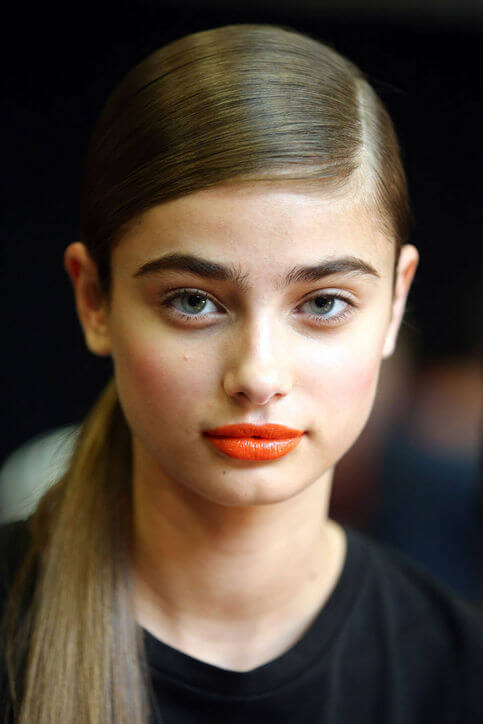 Bright Eyes

Big blue eyes were gracing the Marc Jacobs Spring 2014 runways, and it looks like they're translating from the catwalk to the sidewalk. I have to make the obvious point that if you don't want to look like you just graduated from Clown College, pair bright eyes with nude lips, and vice versa. That being said, once you've picked your desired focal point, go wild! On this model, who walked the Marc Jacobs runway, we see a gorgeous combination of electric blue eye shadow and a very subtle pale pink lip. If you typically opted for a cat eye last year, try swapping it out for a shimmery gold or a pop of neon green. This look pairs well with messy-on-purpose hair, for the ultimate rock star look.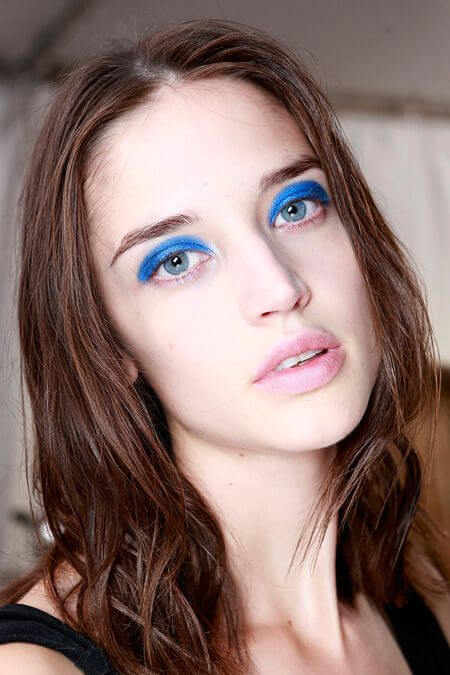 I'm always an advocate of sneaking out of your comfort zone, but make sure you're confident in your bold look, or the makeup will be wearing you, and you're much too pretty for that!
About Alex Payne
Alex Payne is a fashion student living in Toronto, and a complete pop culture junkie. She's an avid blogger, writing about beauty, fashion, dating, music and film. She's obsessed with cupcakes, Kate Spade and The Simpsons. Oh, and vodka.