Get Well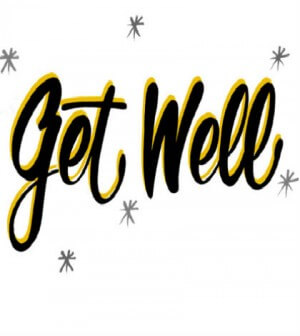 Among the numerous restaurants and bars that pepper the trendy Ossington strip is a gem tucked away on Dundas, characterized by charming 70's-esque kitsch, whimsy and a very impressive selection of great craft beer. The bar, Get Well, is a well-loved watering hole that is warm, friendly and familiar to its patrons – feelings likely generated by its decidedly nostalgic feel. Get Well has an impressive selection of old school games, including Ms. Pacman, Tetris and Frogger (which you can play for free) and some extremely hilarious quarter-taking pinball machines.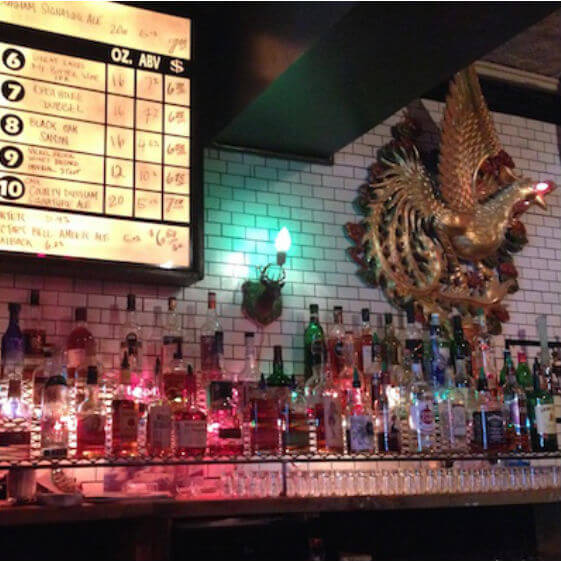 The bar, impressive beer list and hilarious décor at Get Well
Naturally, my boyfriend and I went right for the Dolly Parton themed version. Because caricature Dolly Parton is even funnier than regular Dolly Parton, if that's possible. He beat me pretty badly, but has considerably more experience than I do – I digress.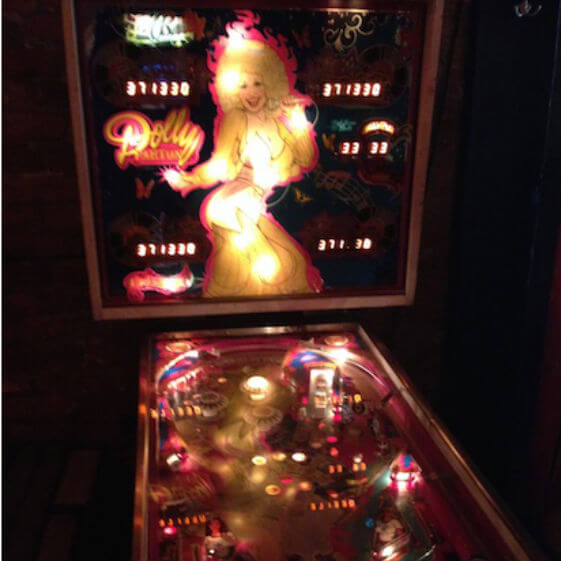 The Most Awesome Pinball Machine
The staff is knowledgeable and passionate about the prolific selection of beer they serve, and they're super fun to chat with to boot. When I walked in, the bartender Dave greeted me warmly, asked me what kind of beer I liked and gave me a sample of the smooth, chocolatey in -house brewed porter, which was fantastic. Later in the evening, when I asked for something hoppy – he suggested the local Ontario brewery Black Oak's Saison – which has a great spice and citrus quality to it. Other beers on the menu hailed from such local, high quality brewers as Oast House, Great Lakes and Beau's All Natural. The beer list isn't particularly cheap but its high quality (and high in alcohol content), the staff is quick to take your order, and as mentioned above – they give great advice.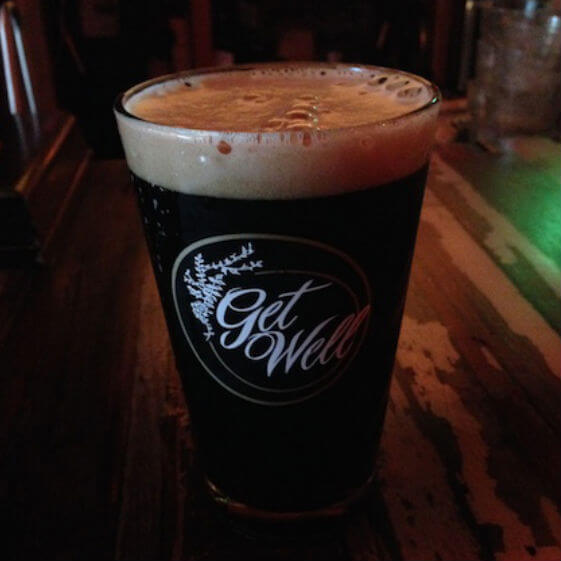 Get Well Porter ($6.50)
By 9pm on a Tuesday night, Get Well's spacious bar was packed with a cool, eclectic crowd. The room was lively and the bartender began curating a playlist of quality upbeat indie music and 70's garage rock. The overall feel at Get Well is very laid back, making it a worthwhile stop along a strip packed of trendy venues. If you're looking for a really good pint (or two), to play some wicked old school games or just to enjoy a fun, unpretentious atmosphere, Get Well would be a worthy spot to visit.
Get Well Bar
Twitter: @getwellbar
Hours: 5pm- 2am
1181 Dundas West
About Mary Anderson
Mary is a history student, freelance writer and avid culture junkie. Three years ago she moved from the nation's capital and began a love affair with Toronto that has only grown in strength since. In her spare time she can be found trying to complete her bucket list items of trying a Caesar in every bar in the city or crafting the perfect breakfast taco. Follow her on Instagram: @_mollieanderson