Top 5 Ways to Spend NYE at Home
I have had many years of experience doing New Year's Eve at home/or someone else's home, so I am pretty much an expert. I don't think I've spent an NYE outside of the comfort of my own home or someone else's home… But anyway, it's partially because I'm a 40 year old hiding in an early 20's body and also because I don't like to brave the cold. So what do I do at home on such a spectacular night to end the year? Below are some of my suggestions Any other suggestions are totally welcome because, God willing, I should have many more New Year's Eves to come!
1. Throw a gathering/party
I went to a friend's house last New Year's Eve and had a little get together with all of our closest friends. We had a classy night of wine and cheese cherishing the year we had gone through together and filled with excitement of the future year ahead. It was so nice to be surrounded by friends and end the year off on such a wonderful note.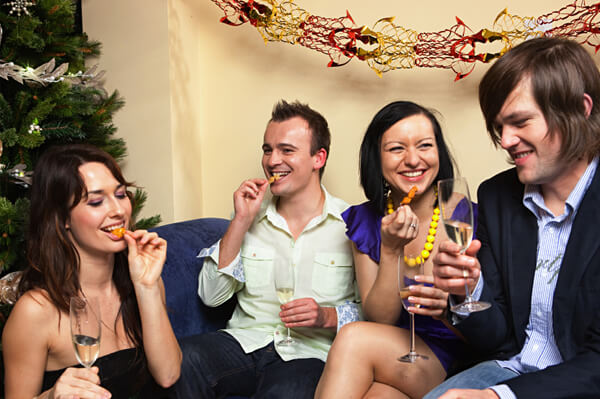 (Image from: http://stylegerms.com/how-to-have-a-new-years-eve-party/)
2. Watch the New York ball drop on TV
It is pretty awesome that Toronto and New York are in the same time zones because (sorry Torontonians) I think New York has the most incredible New Year's Eve celebration ever. So turn on the TV and pretend you're in New York in the comfort of your own home. This way, you can still countdown with the crowd without having to worry about losing your spot if you went to the bathroom, or losing your bladder if you didn't go to the bathroom.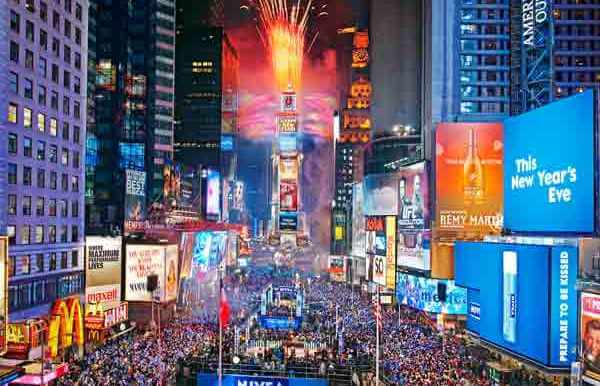 (Image from: http://newyearseveblog.com/celebrating-new-years-eve-in-new-york/)
3. Eat more
I ate way too much for the holidays, and I have decided that in 2014, I will go to the gym, eat healthy and lose 10 pounds. So before the clock strikes midnight, I might just eat until I cannot walk so that when the first second of 2014 begins … I can officially start my diet as well…good luck…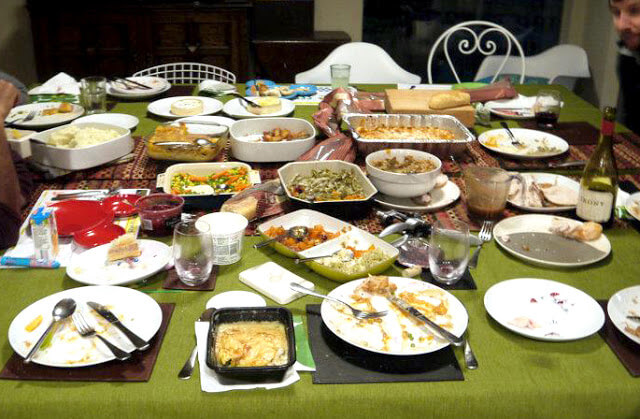 (Image from: http://www.myshadesofyellow.com/2011/11/thanksgiving-indeed.html)
4. Sleep
My father has gone to sleep before midnight every single New Year's Eve. He thinks it's pretty marvelous going to sleep and then waking up to a brand new year.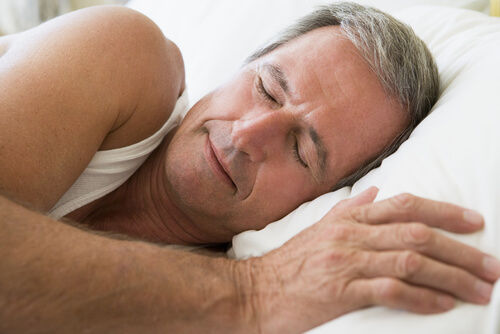 (Image from: http://www.newportnaturalhealth.com/2012/08/sleep-apnea-learn-to-sleep-peacefully-and-soundly/)
5. Prepare for the end.
Is there a 2014 end of age movie out? There are always those who predict the end is on December 31st. If that is the case, you should totally prepare for the worst. I would buy firewood, clean water to drink and imperishable food to keep myself alive for at least 6 months. There should also be tons of survival kits in the market right now. You never know, man – the zombie apocalypse could start January 1st, 2014. You heard it here first.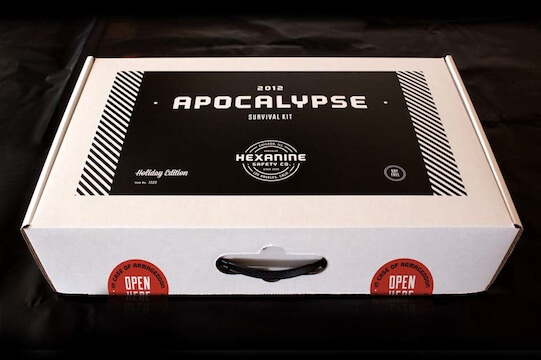 (Image from: http://www.hexanine.com/zeroside/tag/apocalypse-survival-kit/)
Happy New Year, TCG readers!!
Wishing you all the best in 2014,
Rachel
About Rachel Hon
I am a 21 year old coffee addict, sideline hipster with hobbies bordering granny territories. If I could, I would grow cat ears and live comfortably snuggled up in some old man's apartment. But I don't foresee that happening anytime soon, so in the meantime, I am studying towards a career bound to an office chair where I would make water cooler jokes with any poor soul who would listen and look forward to 3 pm coffee breaks that would be the most exciting part of my day. Realistically, I am no more than the average human being wandering the land we call Canada.